Estimated read time: 2-3 minutes
This archived news story is available only for your personal, non-commercial use. Information in the story may be outdated or superseded by additional information. Reading or replaying the story in its archived form does not constitute a republication of the story.
SALT LAKE CITY -- The Utah Department of Health says Utahns don't have to wait until they have the flu to fight it.
A new statewide campaign encourages Utahns to be "Flu Fighters" and aims to slow the spread of H1N1 virus by educating people about prevention, vaccinations, and what steps to take if they do get sick.
A new website, TV spots, billboards, even social networking sites like Facebook encourage the public to join the fight.
"Unless we have a critical mass of the public that understands how to protect themselves, we're not going to be as successful as we could be in limiting the impact of this epidemic," said Dr. David Sundwall, executive director of the state health department.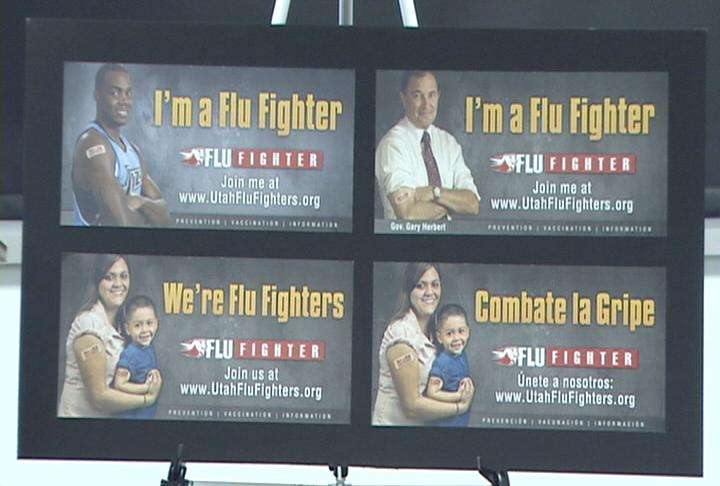 Health officials say part of being a flu fighter is taking preventive steps to combat illness before it hits.
"Wash their hands frequently and use hand sanitizer, particularly after shaking hands or touching a surface that could be contaminated," said Susan Terry, M.D. with University of Utah Healthcare.
The campaign provides information about vaccinations-- where to find a vaccine as it becomes available and who should get one.
The number of vaccines available is limited -- Salt Lake Valley Health Department ran out of its supply and doesn't expect more until next month.
Health officials say they want people to arm themselves with knowledge about the flu. They say even though not everyone can get vaccinated right away, it's no reason to panic.
"I think it's natural for people to have fears or hesitancies," said Tom Hudachko, spokesman for the state health department.
"What we hope is this will be a tool for those folks to go and find the information that will hopefully lay a lot of the fears and help them make the types of decisions they need to make to keep themselves healthy," he added.
The Flu Fighters website can be found at http://utahflufighters.org.
E-mail: aforester@ksl.com
×
Related links
Most recent News stories