This archived news story is available only for your personal, non-commercial use. Information in the story may be outdated or superseded by additional information. Reading or replaying the story in its archived form does not constitute a republication of the story.
SALT LAKE CITY -- When someone commits a crime, you may assume that person knows what they're doing, and that there are possible consequences for their actions. But for a growing population of offenders in Utah, prosecutors say that's not the case.
Martine Cardenas is 27 years old and lives in a group home. He loves basketball and his stuffed killer whale. He has the intellectual capability of a second-grader, yet he has the rap sheet of a career criminal.
---
(My son) has a good heart, but he doesn't know what he's doing; and there's no place to help him.
–Ruth Cardenas
---
#ruth_quote
"I have a lot of problems, you know. And I have a brain injury, and it's messed up my life," Martine said. "And I don't think people understand me, and they just want to put me in jail."
"He doesn't understand consequences at all," said Ruth Cardenas, Martine's mother.
Ruth adopted Martine when he was 5 years old, knowing he had severe intellectual disabilities, coupled with multiple mental illnesses. He can be aggressive and is easily manipulated into committing crimes.
After starting a neighborhood home on fire, he spent a year and a half in jail -- time served with no treatment, no medication, and in an environment where he became a victim himself.
"People wanted to beat me up, and (there was) someone downstairs that touched me," Martine said.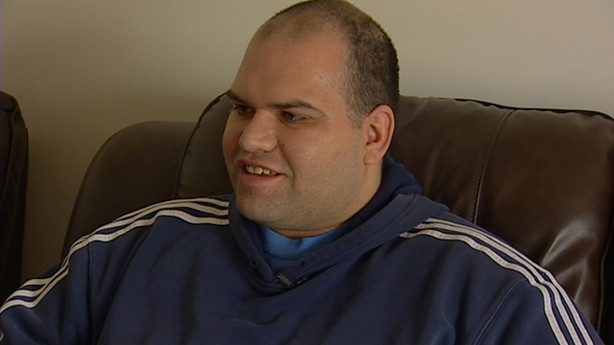 Salt Lake County District Attorney Sim Gill says his office has a nickname for criminals like Martine. They call them "tweeners."
"This population is in our criminal justice system whether we want to admit it or not," Gill said.
Gill says "tweeners" are offenders with a dual diagnosis: an intellectual disability and a mental illness. They float "between" services provided for the mentally retarded and the mentally ill.
"It is a challenge, and a gap within the criminal justice system," Gill said. "They sort of enter the system, they flounder in the system, and they may reoffend and they find themselves back in the system again."
They're just competent enough to commit a crime, but not competent enough to understand the consequences. They commit petty thefts, assaults, sexual assaults, arson and prostitution -- something they are easily manipulated into doing.
---
(My son) doesn't understand the legal system. He doesn't understand why he's there.
–Mitra Egbert
---
#mitra_quote
Defense attorneys argue they're not fit to stand trial, so they are released and often reoffend.
"Just remember putting his head in my lap and saying over and over again, 'It's going to be OK, Chris. It's going to be OK,'" said Mitra Egbert.
Ten years ago, Mitra found her son, Chris Epperson, lying in the road after being hit by a car. He suffered a severe brain injury and wasn't expected to survive.
Chris beat the odds, but the son Mitra had before the accident was gone. "I got a different one back; but definitely, it's a totally different person," she said.
Chris has aggression issues and lacks impulse control and judgment. He's currently in jail after violating his parole requirements.
"He doesn't understand the legal system. He doesn't understand why he's there," Mitra said.
Chris and Martine's behaviorist, Breanne Berg, says there is no good place for them. "Nobody wants them," she said.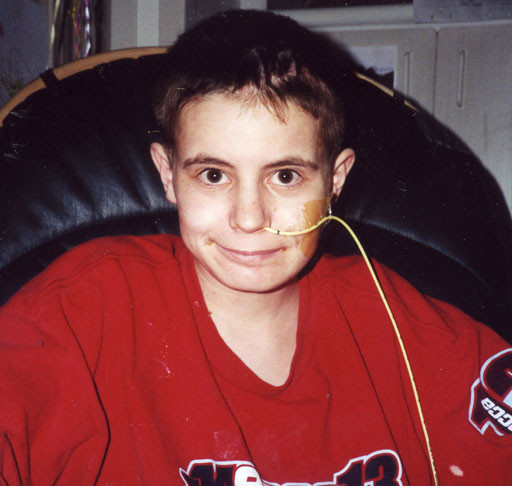 Group homes are hard to come by, most of these criminals don't qualify for Mental Health Court because of their aggression, and what works for other criminals won't work for them.
Berg says the issue is constantly being batted back and forth between mental health facilities and the criminal justice. Each organization says the cases don't belong with them, "but they fall into all of them all the time. They're dealing with them whether they like it or not," she said.
The solution, prosecutors say, is legislative action: more funding for a new program. "The current system is not working, and it needs to be repaired," said Steve Mikita,
Meanwhile, Ruth says all her son needs to succeed is support. "He has a good heart, but he doesn't know what he's doing; and there's no place to help him," she said.
Statistics on just how many "tweeners" go in and out of jail in Utah are nearly impossible to find because law enforcement agencies don't track intellectual disabilities.
About four years ago, there was a program in place for these offenders. Administrators say the TURN Prison Diversion Program was highly successful, but its funding was cut and it was forced to close. [CLICK HERE for more information on the TURN Prison Diversion Program]
Email: jstagg@ksl.com
×
Related Links