SALT LAKE CITY — Tuesday marks one year since Josh Powell took the lives of his sons, Charlie and Braden, and then his own life in a fire at a rented home near Puyallup, Wash.
Questions remain over what happened to Susan Powell, the boys' mother who vanished from her home in December 2009.
West Valley police maintain the investigation into her disappearance is "open and active," as family members and loved ones try to remain hopeful they will someday find closure.
"We are moving forward, we are progressing," said West Valley Assistant Police Chief Mike Powell.
Investigators are not revealing specifics, though Powell said detectives are still following up on leads and maintaining close contact with Susan's family.
Pierce Co., Wash., Sheriff's spokesman Ed Troyer said deputies aren't even able to approach Josh's dad, Steven Powell, for an interview.
The senior Powell, Troyer said, filed a notice with the court and detectives must go through his attorney.
"It's not for a lack of trying by the police agencies," Troyer said. "Trying to get more information — it's just not going to happen."
Susan's father, Chuck Cox, said he planned to mark the day by visiting Braden and Charlie's gravesite. He said he would likely not attend a memorial where the home burned down last Feb. 5.
"It's certainly not a day to be celebrated," Cox said. "It's a day for us to remember [the boys], but we always remember them."
Working for change
Cox said he hoped others took the date to remember how laws and the system failed his grandchildren. He has been busy in the past week lobbying legislators in Washington to pass laws restricting things like custody rights for suspects in active murder investigations.
---
Josh Powell was capable of killing those children if he was cornered, and that was still — that was ignored.
–Chuck Cox, Susan Powell's father
---
"Josh Powell was capable of killing those children if he was cornered, and that was still — that was ignored," Cox told legislators Monday.
He said information he personally uncovered about Josh in the months before he killed his grandsons should have been enough to save them.
"I went to Spokane County, pulled up those records and brought back 300 pages of testimony," Cox said.
That testimony outlined Josh's troubled history, Cox said, and he provided all of it to officials in Washington state and in West Valley City.
For the first time, Cox also provided insight as to why West Valley police never officially labeled Josh a suspect in his daughter's 2009 disappearance.
"A suspect has the right to discovery," Cox said. "They would have to turn over the evidence they had."
Still searching for answers
As for his daughter's missing persons case, Cox said he believes detectives unintentionally missed clues during the investigation because of a high volume of tips. However, he said he trusts detectives are making an effort to find his missing daughter.
Cox said he has been considering his own look at the facts involving private detectives, but he has deferred that decision for now.
"We're kind of stuck right now as long as the police have an open investigation," he said.
Jennifer Graves, Josh's estranged sister and a friend to Susan, said she has been trying to let go of the memories over the past year.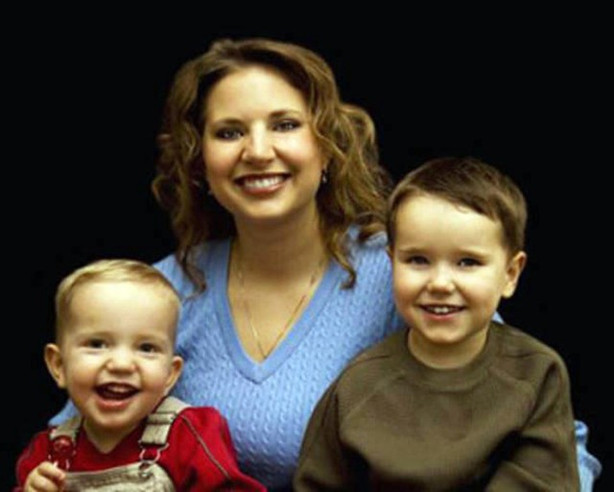 "If all you ever do is focus on those bad things in your past, what is your future going to look like?" she questioned.
Pictures of Susan, Braden and Charlie stood on the top bookshelf in the front room of Graves' home, next to an angel figurine.
"I've got five children; I was hoping to have seven," Graves said, referencing past hopes of caring for her nephews prior to their deaths.
She is now working on a book about the ordeal has proved to be therapeutic. Her dad, Graves said, holds the key to information about Susan's disappearance.
"I'm not sure if he was involved before — with the planning of Susan's disappearance — or in the aftermath," Graves said. "But I know he was involved."
Troyer said it's ultimately up to Steven Powell to decide to talk.
"It's the United States of America and he has the right to not talk and he's exercised that right," Troyer said. "Is it frustrating? It is. And a lot of people believe he may know more information. We just can't compel him to talk."
Meanwhile, a vigil to mark the anniversary of the boys' death is planned for Tuesday night at at West View Park, 4100 S. 6000 West. It is scheduled to begin at 7:00.
Contributing: Andrew Wittenberg
×
Photos
Related Stories