SALT LAKE CITY — Zombie movies seem to be a dime a dozen these days. So, when "Warm Bodies" first started promoting itself a lot of people thought, "Well, here we go again."
While that initial sentiment was fair, what isn't fair is to call this another zombie film. The new twist on the genre is going to appeal to both men and women and here are 5 reasons why.
Comedy (Guys and Girls)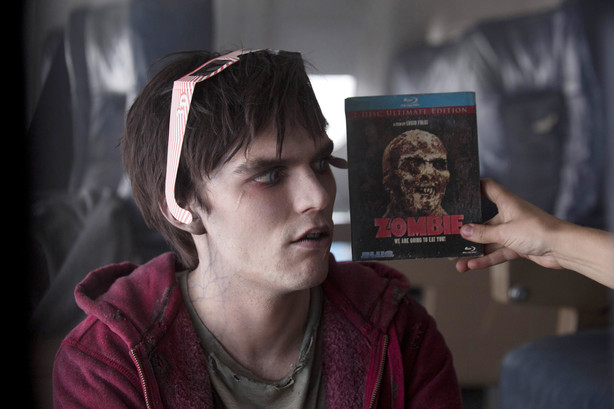 Who doesn't like to laugh? If you don't, then my heart hurts for you.
"Warm Bodies" is surprisingly funny. Hearing the main character R's inner dialogue is down right hilarious at times. The first act of the film will have you smiling nearly the whole way through.
Nicholas Hoult is fantastic as a slow, brainless zombie who wants so much more. Hearing his inner voice try and figure out who he is and describe his life, or more appropriate "afterlife," will have you laughing out loud at times.
Romance (Girls)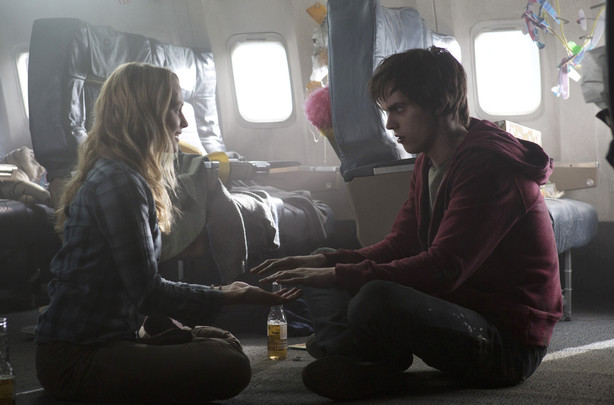 At its core "Warm Bodies" is a romance. While the jokes and laughs keep up through the entire film the romance becomes the driving force behind the film at one point.
Teresa Palmer and Hoult have a fantastic chemistry that keeps you intrigued and pulling for them.
The relationship is just about as tortured and forbidden a scenario as you could think of. She has been trained to kill zombies and he can't stop himself from eating human brains. Not exactly a match made in heaven, but taking their journey with them is fun, unexpected at times and intriguing.
While the schmaltz is poured on at times it never takes itself too seriously and the guys will be able to appreciate the romance as well.
Zombies (Guys)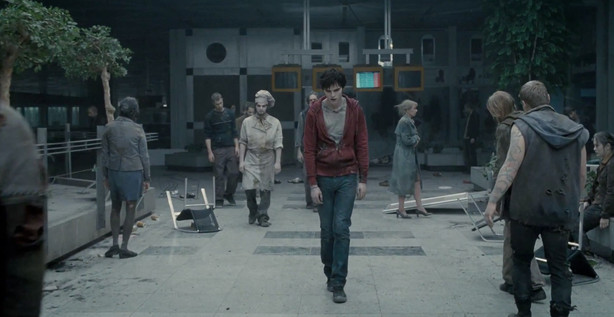 Well fellas, there are zombies in the movie. There's no over-the-top zombie violence, so the ladies will still like it, but there are still zombies just trying to find a meal.
A few moments will make you jump and remind you that while this may be a romantic comedy it's still based around zombies.
The film, at times, seems fuzzy on its own rules but it doesn't seem to matter. For the most part you're having such a good time that you don't care that zombies seem to break the rules they have set for themselves within this universe.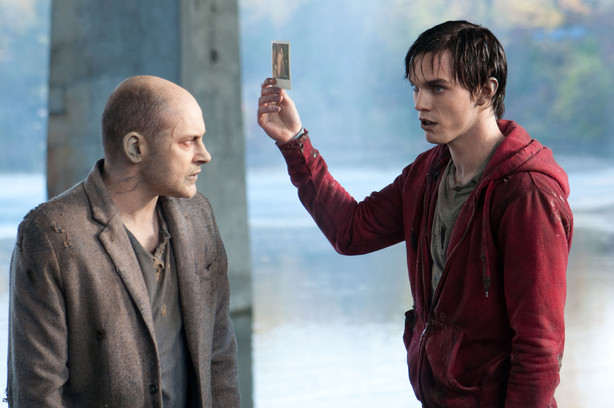 Fresh (Guys and Girls)
In this day and age it seems like everything in Hollywood has been done, several times. While zombie movies are not "new" this twist on the genre is.
As a guy who has seen way too many zombie movies I can honestly say I have never seen one like this. It totally turns the entire genre on its head and gives you a new perspective on the monsters, which, at one time were human.
Seeing zombies in a new way will actually keep a smile on your face pretty much the whole way through.
Clever (Guys and Girls)
Doug Wright Review: "Warm Bodies"

"The effects are great, humor is at a maximum, blood and gore — well, it could have been worse. This is my favorite zombie movie since "Shaun of the Dead" and it's only rated PG-13. I'm giving "Warm Bodies" 3 stars." -- Doug Wright
We've talked about how this is a new take on an old formula, but "Warm Bodies" doesn't just spin a new take on zombies, it also does it to a Shakespeare classic.
Strip away the zombies, the post apocalyptic world and the modern day setting and you have "Romeo and Juliet."
"Warm Bodies" is the adaptation of the book of the same name written by Issac Marion. "Warm Bodies" is much like the novels by Seth Grahame-Smith, "Abraham Lincoln, Vampire Hunter" and "Pride and Prejudice and Zombies." It takes a classic tale and spins it with a horror component.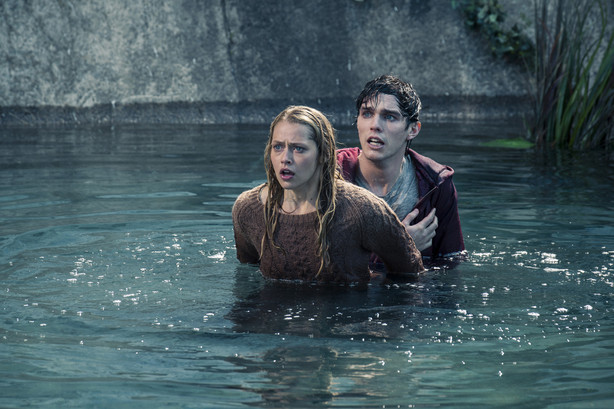 While "Warm Bodies" reminds you of Grahame-Smith's novels there is one very distinct difference, "Bodies" is much more subtle.
"Bodies" doesn't hit you over the head with the references, but if you're looking they are quite clear. You have Romeo (R), Juliet (Julie), Mercutio (M), Paris (Perry), The Nurse (Nora) and Juliet's father Montague (Grigio).
As you watch the film keep an eye out and as you see the Shakespeare play pop up at times a grin will spontaneously cross your face.
"Warm Bodies" isn't going to be winning any awards, but it will be winning over audiences. It's fun, different, romantic, funny and just flat out entertaining.
"Warm Bodies" is rated PG-13 and it's definitely not appropriate for younger audiences. The violence isn't over the top and there is next to no sexual content. The language is rare, but can be harsh when it comes.
Are you planning on seeing "Warm Bodies?" What do you think about the new film? Let us know on the comment boards, Facebook or send an email.
×
Related Links
Related Stories