SALT LAKE CITY — With national signing day fast approaching the Utah football program just landed a commitment from one of their top targets of the 2013 class.
Bingham defensive tackle Lowell Lotulelei committed to the Utes.
Bingham head coach Dave Peck confirmed that Lotulelei committed to Utah Sunday morning.
He is a 6-2, 300 pound 5A 1st team all-state selection and is rated as a 3-star recruit by InsidetheUtes.com.
Lowell is the younger brother of Utah defensive tackle Star Lotulelei who is expected to be a top five pick in the upcoming NFL draft.
It was widely assumed that Lotulelei would follow his brother's footsteps but Utah had plenty of competition for his services.
He had offers from Michigan, Nebraska, Cal, UCLA, BYU, Washington and others and took his time to make a decision but finally gave Utah his commitment 17 days before signing day.
There are more local high school players who have given verbal commitments to local college programs.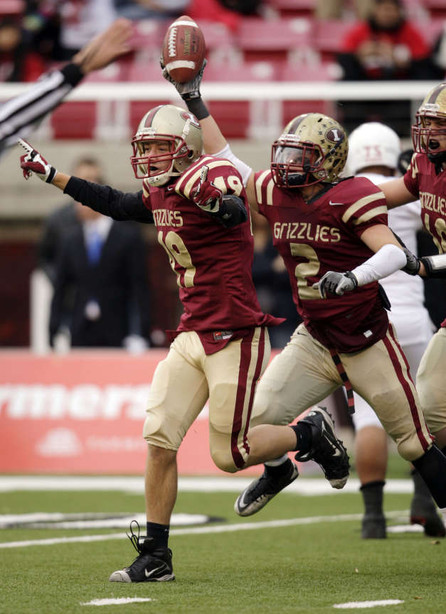 Logan's Chasen Andersen confirms on Twitter that he has committed to BYU.
Andersen, the son of former Utah State head coach Gary Andersen verbally committed to the Aggies in late November. That was before his father became the head coach at Wisconsin. Chasen then opened up his recruitment and committed to BYU this weekend.
Andersen is a 6 foot, 215 pound linebacker and was a 4A 1st team all-state selection as a junior. He was a key player for a Logan team that went undefeated and won the 4A state championship. He suffered a knee injury in the first game of the 2012 season and missed his senior year.
Utah State received a commitment from Bingham offensive lineman Joe Malanga.
Malanga is 6 foot 5, 260 pounds and was a 5A 2nd team all-state selection in 2012.
National signing day for football is Wednesday, February 6.
×