Estimated read time: 5-6 minutes
This archived news story is available only for your personal, non-commercial use. Information in the story may be outdated or superseded by additional information. Reading or replaying the story in its archived form does not constitute a republication of the story.
SALT LAKE CITY — Collaboration is endemic to Utah in fact, it's entrenched in our heritage. Many organizations practice it, but Utah does it best. The Governor's Office of Economic Development (GOED) calls it C2 + E2 = success or Collaboration and Coordination plus Efficiency and Effectiveness. This is the "best practice" that defines our economic development efforts in the State of Utah, and is at the heart of our business friendly environment.
---
C2 + E2 = success or Collaboration and Coordination plus Efficiency and Effectiveness.
–GOED
---
ENVE Composites, the manufacturer of the only carbon bicycle wheel to win a world downhill championship resides in Ogden at what it considers the crossroads of business friendliness and quality of life.
ENVE is one of the world's leading manufacturers of high-end carbon bicycle rims and related products. However, like many young cutting edge companies, ENVE faced major hurdles as it grew, which the State helped them overcome. In fact, a multi-partner public/private support network stepped up to help accelerate the company's growth. That support combined with the State's nation-leading economic vitality and outlook has enabled ENVE to thrive. Now, rather than having to send its manufacturing activities elsewhere, ENVE will manufacture all of their products in Utah.
Over two years ago in 2010, ENVE faced its first hurdle when it needed to improve the organization's ability to test product design and quality. To solve this problem, the company requested and received a $30,000 technology development grant from the Utah Science Technology and Research initiative (USTAR) to create a better testing machine and build better software. But ENVE got much more out of the grant than expected.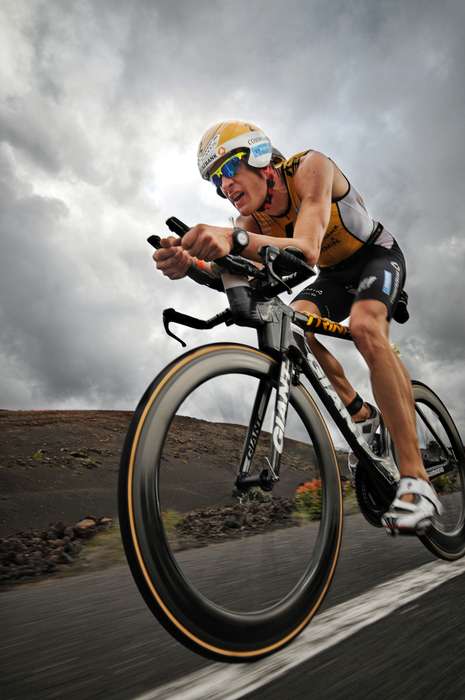 "USTAR's grant allowed us to connect the ENVE team with Weber State University to create a reliable 'brake-track' testing machine that would test products and improve quality," Weber State Vice Provost Alex Lawrence said. "Teamwork on collaborative projects like this is one of the things that make Utah so attractive to companies."
Over six months, Weber State worked with the company to develop the software to integrate with ENVE's basic testing framework, finally creating an innovative machine that, at the time, was one of the only "brake-track" test machines of its kind.
"Weber State was very critical in our ability to execute against this 'brake-track' machine. They sent over engineers as part of the USTAR program to help us develop it and they led the manufacturing of that test fixture," ENVE CEO Sarah Lehman said.
The development of ENVE's testing machine made it possible for the company to replicate real-world forces on its carbon rims related to "braking-induced" heat and pressure. The new equipment enabled ENVE to generate and analyze data from which they can now produce rims that lead the industry in ride performance and overall durability.
"USTAR's hand in helping ENVE solve a critical issue was no doubt one of the most crucial parts to keeping ENVE operations in Utah," USTAR Executive Director Ted McAleer said. "By helping them identify and solve quality issues, the door was opened for continued growth of the company in Utah."
ENVE's second major hurdle came with the prospect of accelerated growth. With the capability to increase production, ENVE needed a larger workforce. Senior executives faced the possibility of sending jobs overseas out of Utah. The Economic Development Corporation of Utah (EDCUtah) became aware of this possibility and connected ENVE with GOED, who partnered with Ogden City to create a combined state and local incentive.
ENVE's 2010 USTAR grant illustrated the potential for long-term partnership and growth, while the 2012 GOED post-performance incentive will assist them in creating 324 additional positions over the next seven years.
"For ENVE, the GOED incentive really allowed us to make a decision at a very important crossroads in our company's history. We were on the precipice of deciding just how big we can be. With this state incentive we can compete with companies that are abroad, and more specifically companies that are in Asia," Lehman said. "This incentive will allow us to hire aggressively and compete in a way that was otherwise not available to us."
"ENVE's decision to expand manufacturing in Utah is further evidence of our friendly regulations. Coupled with strong governance practices and our state's sound fiscal management, Utah will continue to succeed globally as a premier business destination for large-scale capital expenditure," GOED Incentives Managing Director Christopher M. Conabee said.
Utah's incentives program is one of the major reasons companies like ENVE choose to expand in Utah. A partnership with these Utah organizations, however, does not happen without the help of local community leaders. Ogden's dedication to the Outdoor Products and Recreation (OPR) economic cluster made the city a perfect place for ENVE to grow.
"This important incentive offered to ENVE by the GOED Board is a tangible demonstration of our state's commitment to expanding Utah businesses. ENVE's decision to expand within Ogden's Outdoor Recreation Cluster was based on their thorough evaluation of all regional and international expansion options," Ogden City Mayor Mike Caldwell said. "We're extremely pleased that Ogden was selected."
Today, ENVE is a rising star in Utah's prominent OPR cluster and our key focus area of high tech manufacturing. Many factors played into this achievement, particularly GOED and USTAR's co-location, USTAR's strategic relationship with Weber State University, EDCUtah's hand in facilitating the relationship with GOED, and the city of Ogden's dedication to growing companies in the Outdoor Products cluster.
ENVE's continued success story is attributable to talented leadership, a skilled workforce, a business-friendly environment and profound collaboration. These are the reasons that for ENVE, as Lehman concluded, "there's no better place to do business than Ogden, or Utah for that matter."
×
Most recent Utah stories