Estimated read time: 4-5 minutes
This archived news story is available only for your personal, non-commercial use. Information in the story may be outdated or superseded by additional information. Reading or replaying the story in its archived form does not constitute a republication of the story.
After a disappointing 7-5 season, the BYU football year officially comes to an end next Thursday at the Poinsettia Bowl against San Diego State. While the game doesn't really appear to have a lot of buzz, there are some intriguing storylines to keep an eye on.
1. Nelson or Lark, who will start?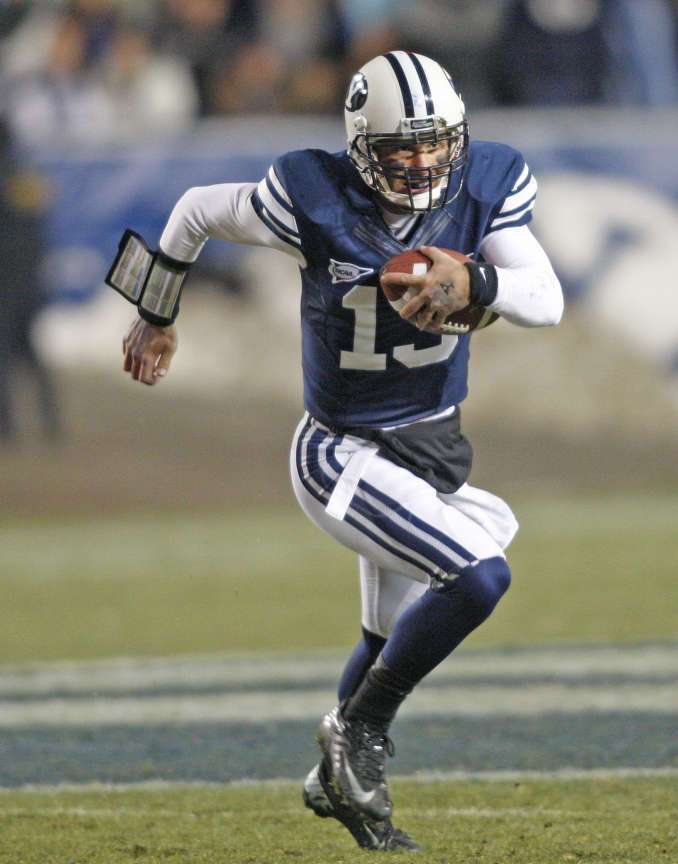 BYU coach Bronco Mendenhall said Monday Riley Nelson is not healthy enough to start. Nelson said he's still sore but says he's "almost positive" he'll be 100 percent by next Thursday's Poinsettia Bowl. Offensive coordinator Brandon Doman says it will be Mendenhall's decision while James Lark claims he'll just keep working hard and see how it all plays out. The quarterback position has been a soap opera all year long, so why wouldn't it continue for the bowl game?
My prediction is both will play. I find it interesting that Nelson, who has basically been playing most of the year with a broken back and now has a rib injury, will suddenly be able to heal in just a week.
Meanwhile, you know if he can walk he will be on the field because Mendenhall adores him. In fact, one can argue that the coach has put Nelson and his interests ahead of the team itself. Otherwise he would have gone with Taysom Hill and/or Lark before when Nelson first suffered the injury.
You could even go on and have the opinion he should have never started Nelson in the first place over Jake Heaps last year due to his struggles in the throw game and his propensity to be a turnover machine.
2. Coaching futures: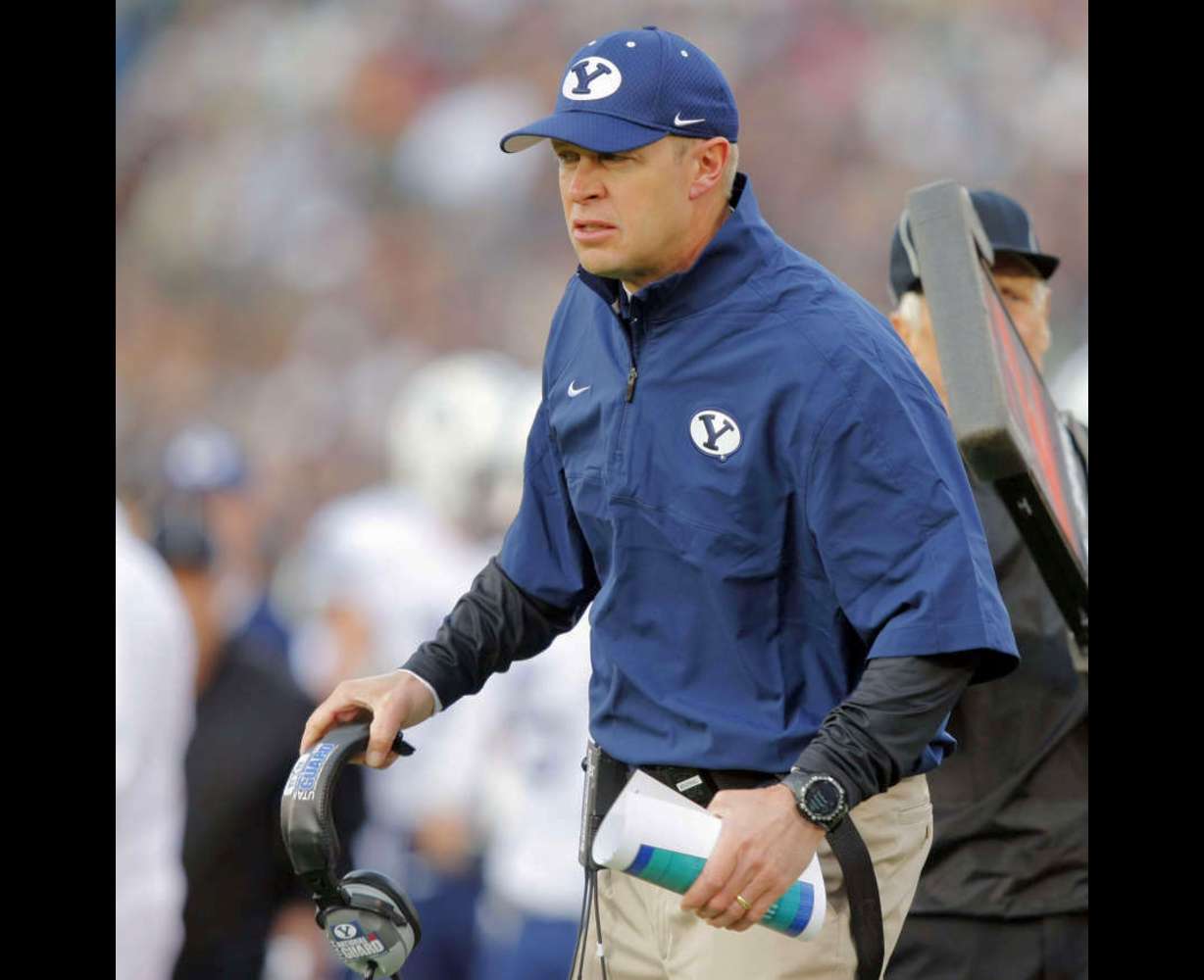 Mendenhall revealed this week that Colorado did indeed contact him regarding their vacant head coaching position after they were turned down by Butch Davis. Mendenhall told them he wasn't interested, telling the local media, "I'm really happy to be here." That is a much different tone than he had when the season ended, saying it had been one of the most trying years of his BYU coaching career.
Maybe a little time off after the final regular season game refreshed him, but coming off a 7-5 year, pending the outcome of the bowl game, with an even more difficult schedule next season and only one year left on his contract, one has to wonder how much longer he will stay.
Meanwhile, after BYU athletic director Tom Holmoe criticized the offensive staff earlier this season, will this be Brandon Doman's final time calling a game? It's been a rocky couple years since assuming the post, mostly due to the quarterback issues, but right or wrong the lack of consistent offensive production has been a major factor to this season's underwhelming results.
3. Ziggy's draft status: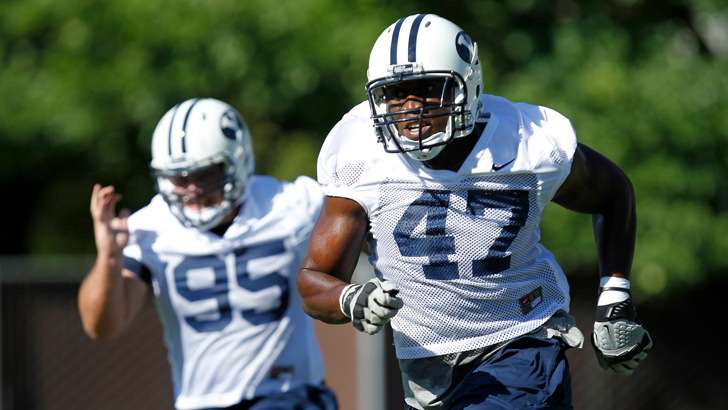 This week, ESPN draft guru Mel Kiper Jr. held a conference call and said Ezekiel "Ziggy" Ansah could be the first defensive end taken in the upcoming NFL Draft and depending on workouts, etc., could go as high as in the mid-first round. Obviously a strong bowl performance against San Diego State could only help his draft stock. Ansah's rise has been well documented, but the question is how will he perform at the next level?
While he definitely had his moments this season, it's not like he dominated every team the Cougars played. His teammate, senior linebacker Brandon Ogletree, joined our radio show this week — Gunther and Graham on 1320 KFAN. While he was complimentary, he did talk honestly about Ansah's popularity among NFL teams.
"I think a lot of that is off his potential," Ogletree said. "If you look at his game, it's not like he's just taking over games." Ansah's success at the next level will not only depend on how quickly he develops but the right fit as well. The later in the first round he goes, probably the better, meaning he'll be selected by a more successful team that could afford the patience as he continues to improve.
However the quicker he can adapt, the better. With the first round money he'll be making in addition to the ongoing pressure to win, there is a reason many players refer to the NFL as "Not For Long."
4. Kyle Van Noy and Cody Hoffman — Will they stay or will they go?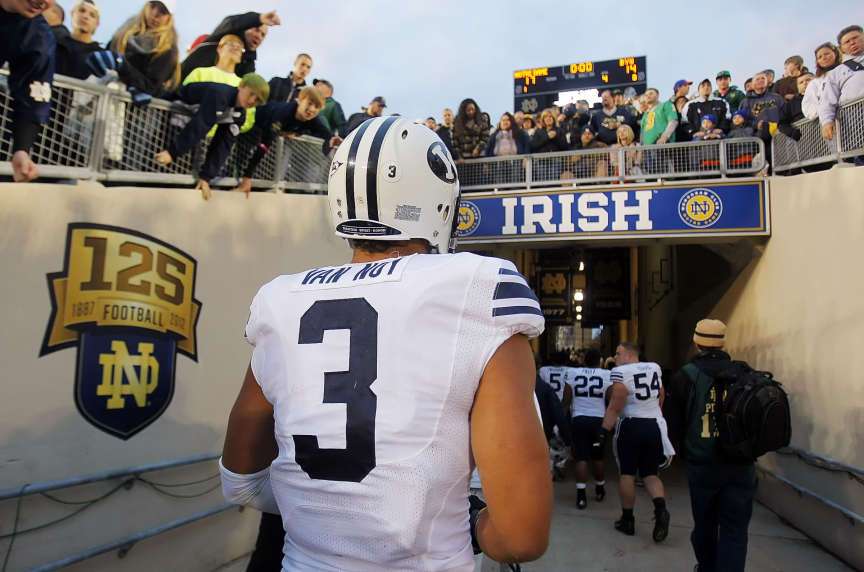 While Ansah is a senior and guaranteed to leave for the NFL, you also have to wonder if the bowl game will be the final time BYU fans will see junior linebacker Kyle Van Noy and wide receiver Cody Hoffman in BYU blue. Van Noy has not made his intentions clear, but if he's told he's likely to go in the first three rounds of the draft you think he would leave — especially with the loss of several key personnel on the defensive side of the ball next season.
Hoffman revealed this week he's "50-50" on whether he'll return for another season. At 6-foot-4 and 215 pounds, he definitely has the body type to play at the next level, particularly after he accounted for 90 receptions for 1,134 yards and 11 touchdowns with a questionable quarterback situation. The big question is whether he has enough speed.
×
Related stories
Most recent Sports stories