DAVIS COUNTY — A man believes one of his model trains is worth $500 — but he doesn't want any money for it. He just wants to give it back to the man who got it for Christmas in 1932, and who by now would be in his 80s.
Herk Perschon has quite a collection of model trains, and he fell in love with toy trains, when he got his first, at age nine.
"Childhood memories, that's why most people are interested in (them)," he said. "I got it for Christmas in 1936 and then each year for my birthday and Christmas, they'd buy me a couple more train cars and some more tracks."
Herk joined the Navy in 1944. When he returned home, his train was gone: His mother had given it to a neighbor boy, because trains weren't sold during the war years.
"She just said, 'We thought you didn't want it anymore,' and I told her it was OK, don't worry about it," Perschon said.
Herk began a long career with Utah Power and Light, and 39 years later, in 1983, when he retired from the power company, model trains became his hobby. He turned his shop into an incredible collection of model trains.
Now at age 85, Perschon says its time for his train hobby to go. He has let his children and grandchildren all pick one to keep, except for one. It is a 1931 American Flyer, including an electric engine and two cars.
"You've got to look at my age, and I know I'm not going to be around here that long," he said. "I had to restore (this train), repaint it, and find some parts for it. It was sold at the power company office they had out in Magna in 1931 to the employee there."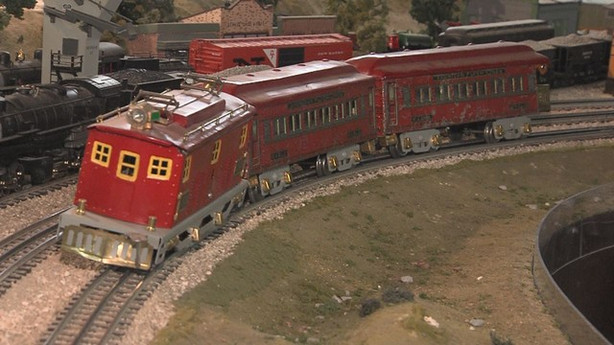 The electric company used to sell appliances, including electric trains. Perschon bought it in 2006 at a swap meet at the state fairgrounds from a man who would now be about 83 years old.
"He said, 'My dad gave me the train.' He had it in a box, for Christmas in 1932," Perschon said.
Perschon said he will feel much better if this train, which he has restored, goes back to the man or his family.
"There's bound to be some of the family. I don't have a name to go by, so that's where I'm stuck," Perschon said.
×
Photos
Related Stories