Estimated read time: 2-3 minutes
This archived news story is available only for your personal, non-commercial use. Information in the story may be outdated or superseded by additional information. Reading or replaying the story in its archived form does not constitute a republication of the story.
LAS CRUCES, N.M. — It will only be the second time the Aggies of New Mexico State and the Cougars of Brigham Young will face each other. But this game will mean a lot to both teams.
BYU has a mediocre record on the season (6-5) after their tough loss to San Jose State on Saturday, 20-14. BYU will be playing their final game of the season against New Mexico State and they hope to end their season with a better winning percentage than .500. NMSU has a 1-9 record but looks to evade having 10 losses on the season. After BYU, they will travel to San Marcos to take on Texas State in their final game of the season.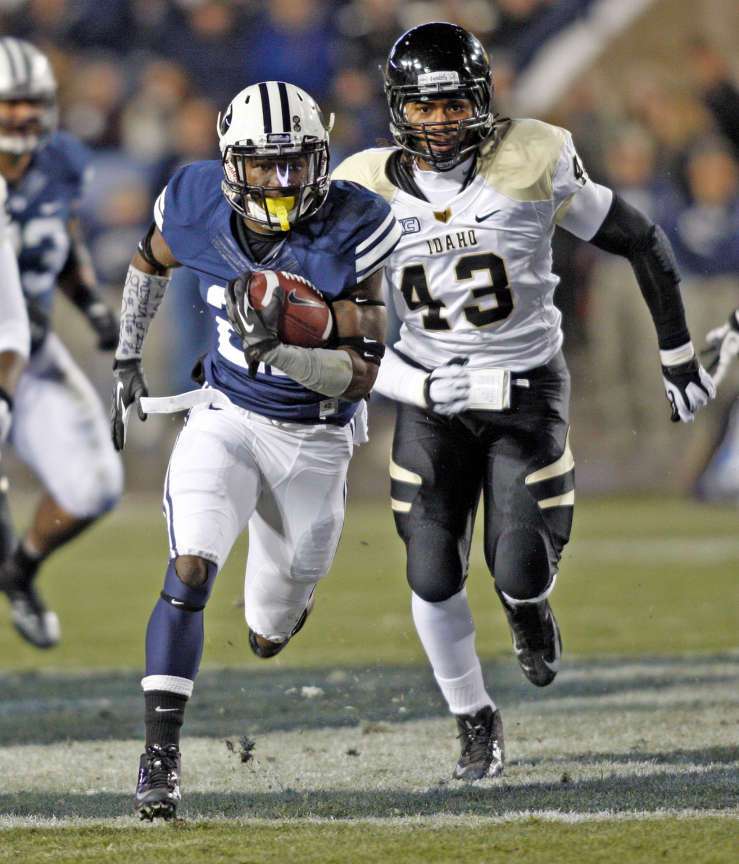 BYU won their first matchup against New Mexico State last season when they hosted the Aggies in Provo. Now the Cougars will travel to New Mexico and try to repeat what they did in 2011 against the Aggies.
Here is what NMSU head coach DeWayne Walker had to say about their upcoming matchup against BYU:
"BYU's a very good football team," Walker said. "I know they're not real happy with where they are but their record does not indicate what type of football team they have."
With a 6-5 record, BYU had tough losses all season long, including one to Boise State, in which BYU didn't allow an offensive touchdown. They also put their helmets down and hit hard against now the No. 1 team in the nation, Notre Dame, but fell short and late to the Fighting Irish in the fourth quarter, 17-14.
"I know they had a tough loss against San Jose State on Saturday but they're still a good team," Walker continued. "We have our hands full. We have to come up with a scheme to try to slow these guys down. I know that they're very good on defense because Bronco does a great job defensively."
Although he didn't have much to say about their upcoming opponents, coach Walker understands that the Aggies need to fight off the Cougars for the entire game — not just half of it.
"Offensively they're still good enough to score points," Walker said. "They're also tough with special teams. We just have to put something together and fight them for four quarters."
Alex Rivera is the assistant sports editor of the UVU Review. You can contact him at arivera.2011@hotmail.com or through his Twitter account @A_River_Uh.
×
Related stories
Most recent Sports stories