Estimated read time: 2-3 minutes
This archived news story is available only for your personal, non-commercial use. Information in the story may be outdated or superseded by additional information. Reading or replaying the story in its archived form does not constitute a republication of the story.
VERNAL — When Stephanie Adams went downstairs Sunday morning to feed her 1-year-old daughter, she noticed some unsettling things.
"The light was turned on," she said. "Then I noticed the door was unlocked.
"These are things that I normally check before I go to sleep at night," said Adams, who also has a 5-year-old daughter.
Even more unusual was the cold breeze Adams felt when she sat down in her front room minutes later to give her daughter a bottle.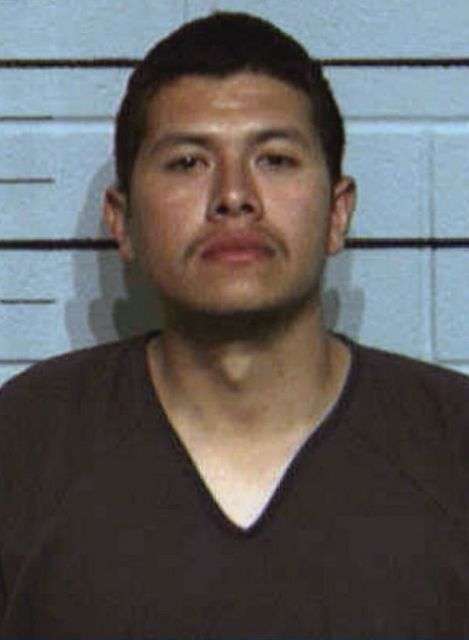 "The window was wide open," she said. "At that time, I panicked and dialed 911. I didn't know whether someone was still in my house."
The burglar wasn't in the house. He had pried open a locked window after Adams went to bed Saturday night, stole her car keys and a credit card, and fled in her sport-utility vehicle, according to Vernal Assistant Police Chief Keith Campbell.
"(Officers) activated the OnStar on the vehicle and determined that the vehicle was stationary in Duchesne County," Campbell said.
Detectives soon learned that the SUV had been sitting in an impound lot north of Duchesne for at least five hours by the time Adams discovered it had been stolen.
A Bureau of Indian Affairs police officer had spotted Victor Manuel Lopez Diaz driving the vehicle about 3 a.m. on U.S. 40 east of Duchesne. The officer pulled over Diaz because he was swerving into the oncoming lane and driving 45 mph in a 65 mph zone, said Utah Highway Patrol trooper Matt Pratt.
Once the BIA officer determined Diaz, 23, is not an enrolled tribal member, he handed the traffic stop off to a UHP trooper. Ultimately, Diaz was booked into the Duchesne County Jail for investigation of DUI, improper lane travel and no driver's license, Pratt said.
U.S. Immigration and Customs Enforcement also placed a hold on Diaz, which bars his release from custody until a determination is made about his immigration status.
As if having their house broken into and their vehicle stolen wasn't bad enough, Adams and her husband spent Monday at the state Division of Motor Vehicles office in Vernal, trying to get their SUV out of the impound lot before it closed for the Thanksgiving holiday.
"This is just turning into a nightmare," Adams said, noting that the couple had to pay about $320 in impound fees.
"We're really upset," she said. "I've been in tears."
Yet despite all that's happened since she went to bed Saturday night with the belief that her family was safe in their own home, Adams said she still has something to be grateful for.
"I try to look at the positives," she said. "So I'm very, very thankful that my family wasn't harmed, especially my little ones. It could have gone way worse."
×