Estimated read time: 3-4 minutes
This archived news story is available only for your personal, non-commercial use. Information in the story may be outdated or superseded by additional information. Reading or replaying the story in its archived form does not constitute a republication of the story.
SALT LAKE CITY — A man responsible for entertaining and informing viewers while helping gardens grow for decades across Utah has died.
Larry Sagers, an award-winning horticulture agent with the Utah State University Extension and longtime host of The KSL Greenhouse Show, died Tuesday morning at the age of 63 following an extended illness.
Greenhouse Show co-host Tim Hughes said Sagers had been diagnosed about a year and a half ago with mesothelioma, a rare form of cancer. It is often associated with tobacco use or exposure to asbestos, but Hughes said Sagers had neither of those risk factors. Sagers continued to host the show from his home in Erda when the treatments left him unable to commute to the KSL studio.
"Even though we hadn't said anything on the radio it became more and more obvious to everyone, over the last particularly month to six weeks, that Larry was not doing well," Hughes said.
Sagers also underwent a grueling treatment regime, enduring radiation, chemotherapy and surgery.
"He had been doing everything he could in and out of town with specialists on both coasts to try to extend his life or save his life," Hughes said.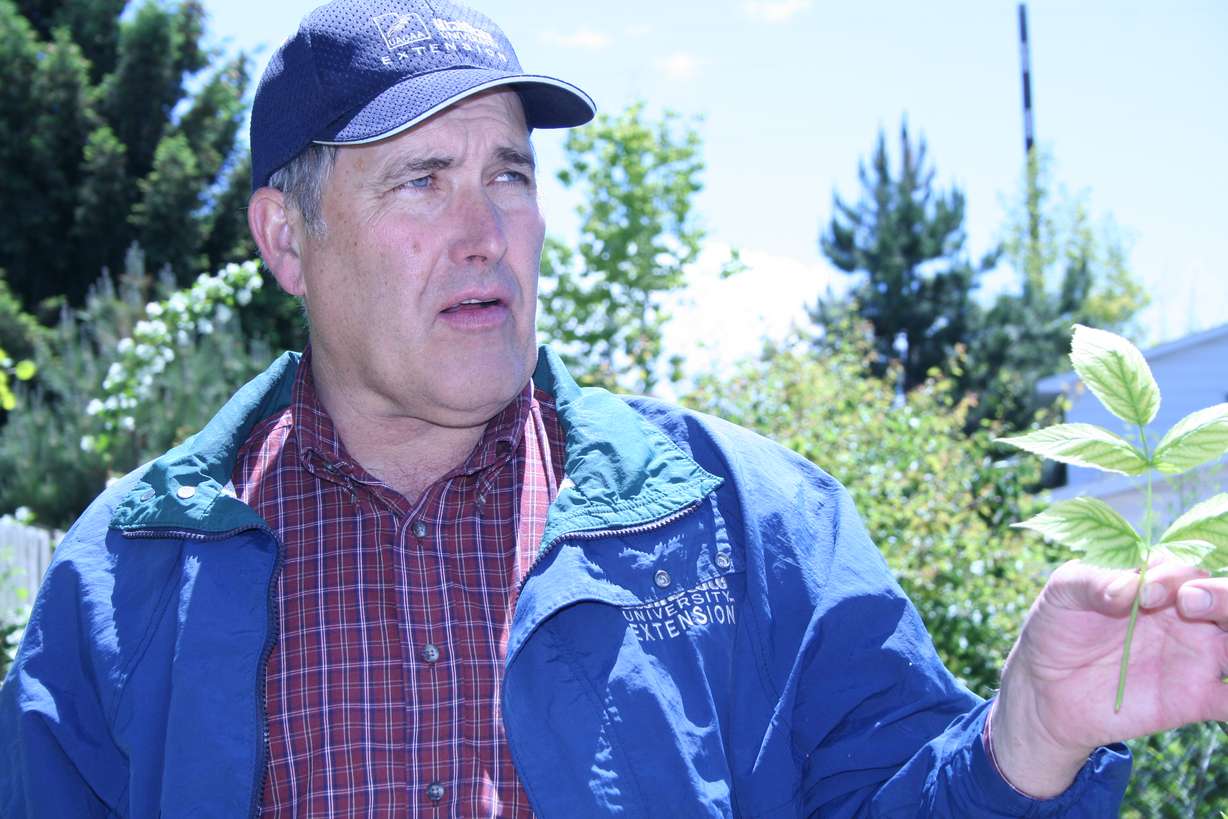 In addition to his radio work, Sagers also penned a weekly column for the Deseret News since 1989. His work with USU Extension led to a posting at Thanksgiving Point, where he helped ensure the gardens survived and flourished.
"He's brought gardening classes here to Thanksgiving Point where he's taught thousands of people through the master gardener class in the last 10 years," Thanksgiving Point Horticulture Education Manager Gretchen Campbell said.
The USU Extension website identifies Sagers as the State Master Gardener, but to many Utahns he was known as the host of garden tours. He and his wife Diane led the excursions, taking others to see gardens across America and the world. Wherever Sagers went, Hughes said he still made arrangements to be available for the weekly radio show.
"When he was anywhere in the world he wanted to find a way to connect and make sure that he was a part of that radio show, no matter if it was 2 in the morning, 2 in the afternoon or in a middle of a tour with people who had paid to see those parts of the world with him," Hughes said. "He wanted to make sure that his listeners, and me in particular, were taken care of."
Those close to Sagers said they will remember him for his dry wit and patient demeanor as a scholar and teacher. Funeral arrangements have not yet been announced.
Sagers' listeners and colleagues came together online Tuesday to share their condolences with the Sagers family and to share stories of how he impacted them.
Facebook:

Share your condolences on Facebook, and we will make sure to share them with the Sagers family.
"He will be greatly missed by lovers of the Earth everywhere," said Connie Squires, of Kaysville. Others called him "such an influence for good and beauty in the world," who filled Saturday mornings with "fun, laughter and information."
"Larry's calm demeanor and vast knowledge of all things horticultural made me and every other listener feel a little more happy and a little less frustrated about growing things," said Spencer Bagley, of Salt Lake City.
On Tuesday, colleagues and listeners of Sagers' mourned his passing.
"So sorry to hear of the passing of my colleague Larry Sagers," KSL Newsradio's Doug Wright tweeted. "He was incredible, one of a kind and will be missed."
Newsradio's Marc Giauque added that "we'll miss you. Our hearts and prayers go out to your family."
Said KSL Newsradio's Rikki Meece, "The Greenhouse Show on Saturday mornings will miss you while you enjoy the gardens of Heaven."
×
Related links
Most recent Utah stories