Estimated read time: 2-3 minutes
This archived news story is available only for your personal, non-commercial use. Information in the story may be outdated or superseded by additional information. Reading or replaying the story in its archived form does not constitute a republication of the story.
SALT LAKE CITY - Four polls released on the eve of the election show Mitt Romney and Pres. Barack Obama tied. Since we can't rely on mathematicians for a decisive answer on who will win the presidential election, we turn to tradition.
Football
It seems football is steeped in politics. Since 1936 the Washington Redskins have served as an indicator of who will win the presidency. If the NFL team wins its last home game before the election, Obama stays in the White House. If the Redskins lose, Romney moves in.
The rule has accurately predicted every presidential election since 1940 except in 2004 when Washington lost and Bush won.
The Redskins lost Monday night. Prediction: Romney.
Same sport, but a different league means different predictions.
On the college grid iron, LSU represents the Republicans and Alabama the Democrats. The winner of the matchup on the field predicts the winner of the matchup on the ballot. LSU lost to the Crimson Tide. Prediction: Obama.
Coffee Cup Poll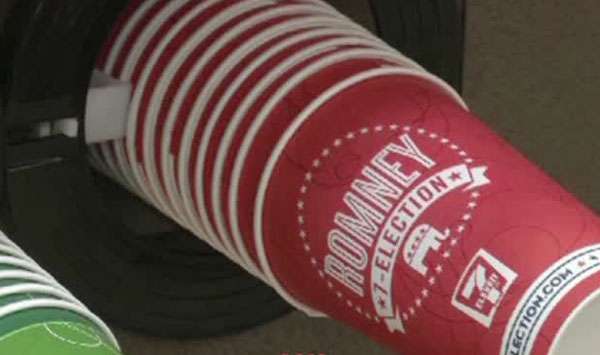 Sports not your thing? How about coffee or hot chocolate?
7-Eleven offers a coffee cup poll. This one has been accurate in the last three elections. Here, Romney even loses Utah in the matchup. Prediction: Obama.
Halloween Masks
Trick or treat? Depends on your political party and how much trust you put in costume sales to predict the presidency.
Two percent more Romney masks were purchased than Obama masks, according to Buycostumes. com. The silly statistic has lined up with the winner of the presidential election since Reagan beat Carter in Halloween mask sales. Prediction: Romney.
South Carolina Squirrel
It would seem that the election is just too tight to predict for tried-and-true traditions. Maybe we should just trust some squirrel in South Carolina. It was right last time.
×
Most recent News stories