Estimated read time: 1-2 minutes
This archived news story is available only for your personal, non-commercial use. Information in the story may be outdated or superseded by additional information. Reading or replaying the story in its archived form does not constitute a republication of the story.
SALT LAKE CITY — After being lost for 70 years, now it has been found. A University of Utah music professor discovered a never-before-performed sonata by an American composer.
Hasse Borup is being called the Indiana Jones of the music world for this once-in-a-lifetime discovery of the piece "Sonata No. 1 for Violin and Piano". While researching the works of American composer Vincent Persichetti, Professor Borup discovered a title written in 1941 that no one recognized.
It took researchers months to find a trail that led to a storage archive in New Jersey.
"When I opened that PDF file, finally, and saw that this was a perfectly finished piece, in manuscript form, I was just, I couldn't believe it," Borup said.
This September, Professor Borup and Professor Heather Conner produced the world premiere and an original recording.
"It's very exciting to find a piece, as Hasse did, in the New York Public Library and kind of go through the deciphering process of reading a manuscript and determining what it means," Conner said.
This discovery is shining a new light on the works of Persichetti.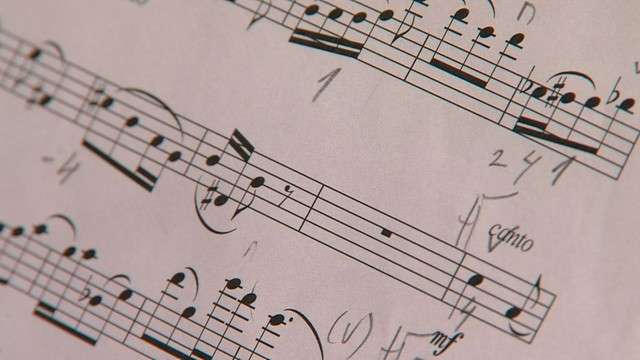 "He had a real impact on composers and performers alike, because he was such a great musical mind," Hasse said. "And I think the world deserves to know more about him."
The lost sonata made international news, proving, says Prof. Borup, that classical music is still evolving.
"We're finding exciting things, so people can see it's an art form that is completely alive and kicking," Hasse said.
Artists have recorded this work and others by Persichetti and a CD, released by Naxos, will go worldwide in march of 2014.
×
Photos
Most recent Utah stories