This archived news story is available only for your personal, non-commercial use. Information in the story may be outdated or superseded by additional information. Reading or replaying the story in its archived form does not constitute a republication of the story.
SALT LAKE CITY — KSL 5 News anchors have been without a home for some time, broadcasting from a temporary set. But after a month of construction, Nadine Wimmer, Mike Headrick and Dave McCann will have a new state-of-the-art and one-of-a-kind set to debut Monday afternoon.
"I'm really excited," said Randall Bennett, who works on technical innovation for KSL. "It's a project that we've been thinking about for so long and to actually see it makes me so happy."
The set was designed by a network news designer, so the set is more similar to what you'd see on CNN than on another local newscast. There is no set background, branding or logo. It can change all of these things at the drop of a hat using computers and graphics.
The set is surrounded by giant screens and even a panel of nine 60-inch monitors. They are coordinated with LED backlighting and many other features that give the set an entirely new feel.
"We did not want to go with a traditional local news feel," said Tanya Vea, executive vice-president for news. "We think we're bigger than that. We think we're better than that."
The set is incredibly spacious and makes it possible to film many kinds of newscasts from a standard behind-the-desk feel to a more casual interview on couches.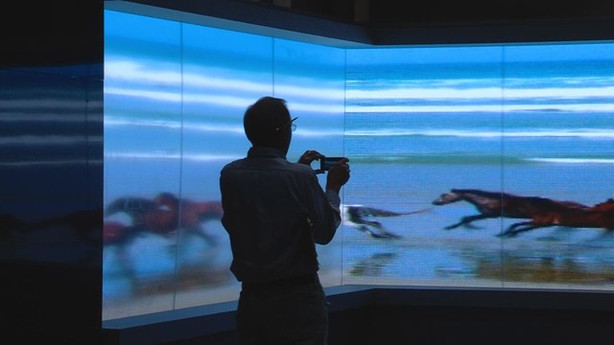 "It's very complex because you're surrounded by video screens, basically," said Lighting Designer Bill Holshevnikoff. His job was to find a way to keep light on the anchors, but off of the screens.
Construction started as soon as the 10 p.m. news ended on Sept 28.
"We had all these people ready to go, and as soon as the show was over, it was insane," said Scott Jones, who coordinated logistics. "They got everything out of here and built a temporary set in six hours."
In one month, a new set was completed. But, as always, the set just adds to an already great news team.
"I think what really matters is what we do on the set. The set is a great backdrop, but it's our content and our people that make the difference," Vea said.
×
Photos
Related Stories