Estimated read time: 2-3 minutes
This archived news story is available only for your personal, non-commercial use. Information in the story may be outdated or superseded by additional information. Reading or replaying the story in its archived form does not constitute a republication of the story.
SALT LAKE CITY — Police are searching for a man in connection with the shooting death of another early Sunday morning following a shooting at a Glendale party.
Police responded to a 4:50 a.m. call that shots had been fired at 1094 S. Glendale Drive, but the victim, 20-year-old Valentin Sigala, had been taken to Intermountain Medical Center by a friend, where he was pronounced dead, according to Salt Lake City Police Lt. Scott White.
Sigala was struck in the chest by a single shot, White said.
Police are looking for 22-year-old Philip Lucero, who they say may have been involved in the incident. Lucero is described as 5 feet 6 inches tall and 175 pounds, with black hair and brown eyes. He was last seen driving a beige Chevrolet Trailblazer.
Police are requesting the public's help in locating Lucero, though they caution that he is considered armed and dangerous. Salt Lake City Police Lt. Josh Sharman said Lucero may be traveling southwest toward Nevada.
White said the death was connected to the shooting at the party through the license plate of the vehicle that left the victim at the hospital. He said it was not yet clear whether the victim died on the way to the hospital.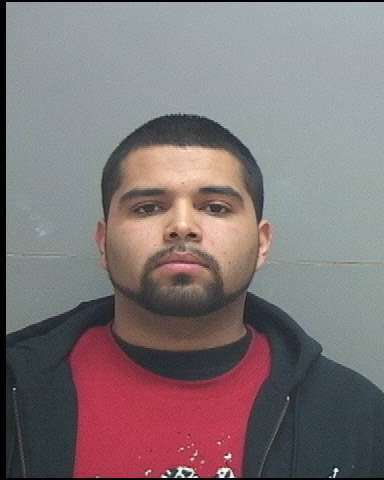 "They pretty much dropped him off and left," White said. "Their intent was probably to get him help, but they didn't stick around."
He said the victim was involved in a fight that spilled over into the front yard of house where the party of nearly 100 people was being held. Police were interviewing witnesses from the party to determine what prompted the incident.
"We're certainly exploring every option," White said. "It's sad that a lot of parties end up this way."
Neighbors said the occupants of the house where the party was had been a nuisance in the past, and were not surprised to hear the party going on into the night, keeping some neighbors awake.
"I definitely heard a lot of people laughing, dancing going on, but then things kinda went down south," said one neighbor, who preferred her identity be withheld out of safety concerns. "...(An argument) was just right outside our window. A lot of really loud arguing. It sounded like somebody may have gotten into a fist fight."
Just a few minutes later, neighbors heard a "popping noise" that sounded like a gunshots.
"I definitely knew there were gunshots, but I didn't want to call police cause I was scared," the neighbor said.
Anyone with information is asked to call (801) 799-3000, or text anonymously TIPSLCPD alongside information to CRIMES (274637) in reference to case number 12- 188041.
×
Photos
Most recent Utah stories