Estimated read time: 2-3 minutes
This archived news story is available only for your personal, non-commercial use. Information in the story may be outdated or superseded by additional information. Reading or replaying the story in its archived form does not constitute a republication of the story.
DRAPER — Drive through any neighborhood right now and you'll see a lot of Halloween decorations -- spider webs, witches, orange lights and such. But some people, like Dan Farr of Draper, like to go over-the-top with their decorations.
For the month of October, Farr calls his house "Southfork Sanitarium." His decorations include a man in an electric chair, some singing heads, a shaking skeleton, a guy trapped by a locked cellar door, and more. Needless to say, Farr loves this time of year.
"It's not that I love Halloween. I actually love the 'event' of Halloween," he explained.
For the past five years, Dan and his wife have transformed their home -- inside and out -- into a "much-better-than-average" Halloween display. It's complete with tombstones, static window figures and animatronic props.
He loves "the opportunity to really put on a show for people, bring kids into the neighborhood, have people scream and have a fun time."
Dan and his business partner, Randy Anderson, run a 3-D design company which is working with a Colorado firm that specializes in making large props for haunted houses, movies and the like. This weekend their work will be featured on the Travel Channel's "Making Monsters" series.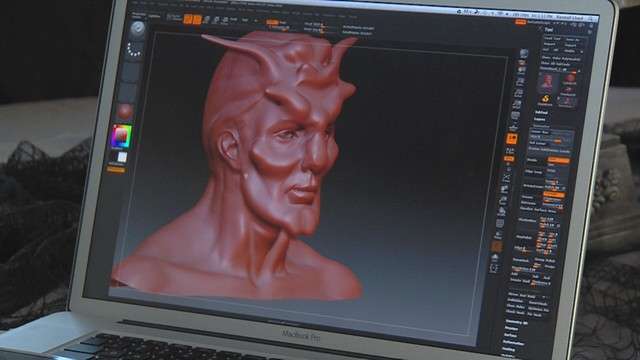 Anderson designed one monster on a laptop in about an hour.
"I sculpted it in 3D and they sent it to a computer-controlled CAD program that used a drill bit to carve it out of a block of foam," he said.
Back at the house, Farr and Anderson are preparing other props for Halloween night. Believe it or not, there's a lot more stuff still in the basement that they won't have time to set up this year.
"If I did that, I'd probably double the size of what I have going now," Farr said.
Farr is a member of the Utah-based Rocky Mountain Haunters Association. It has more than 350 members who love going that extra mile in terms of scaring people.
×
Photos
Related stories
Most recent Utah stories