Estimated read time: 1-2 minutes
This archived news story is available only for your personal, non-commercial use. Information in the story may be outdated or superseded by additional information. Reading or replaying the story in its archived form does not constitute a republication of the story.
SALT LAKE CITY — We've already seen several accidents this week involving cars hitting students walking to school. Almost a year ago, a 13-year-old boy was hit and killed. In his memory, Collin Worland's friends and family have dedicated November 2nd as a national holiday in his name.
For years, "I'm awesome" was 13-year-old Collin Worland's favorite phrase. Now, those who knew him best are keeping it alive in his stead.
"Everything serious, everything funny — I'd ask him why his room was a mess and he would say 'because I'm awesome'," said Collin's mother Erin Worland.
A 19-year-old driver hit and killed Collin as he was in the crosswalk. One year later, the pain of that day still remains.
"It's like losing a limb," Erin said. "The wound will hear over but you will never have the limb again, and your life will never be the same."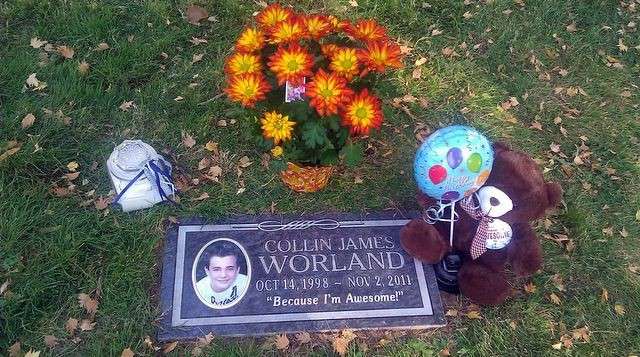 Collin's mom has found some healing through telling her son's story in hopes of helping others. That's why she declared the one year anniversary of her son's death national "Because I'm Awesome" day.
"Even though it was something funny back then, it really has significant meaning, because Collin truly was awesome," Erin said. "He's touched so many lives through his death."
The family has also engraved the phrase on Collin's headstone, reminding us we are all pretty awesome.
×
Photos
Most recent Utah stories