Estimated read time: 2-3 minutes
This archived news story is available only for your personal, non-commercial use. Information in the story may be outdated or superseded by additional information. Reading or replaying the story in its archived form does not constitute a republication of the story.
SOUTH BEND, Ind. — Tradition in college football is paramount and it's possible no team and fan base knows that better than Notre Dame.
Every college football fan, whether they love or hate the Fightin' Irish, respect the staple they have been in college football. Every fan knows about "Touch Down Jesus" the Grotto of Our Lady Lourges and the famous tunnel entrance. While we often hear about all of these incredible and honored traditions it's a totally different thing to experience them in person.
As you look into the stadium you can feel the honor and pride the school and its fans, students and alumni exude.
You find thousands of people wandering the campus grounds hours before the game soaking in the experience. Fans set up camp in the bitter cold just for an opportunity to be a part of something so much bigger than themselves.
BYU, Utah, Utah State and the other universities in Utah have gorgeous campuses, breathtaking views and respectable football programs, but the Notre Dame fan experience is like nothing you've ever seen. It seems you can feel and smell the love these fans have for their Fightin' Irish.
Notre Dame faithful love to play host to visiting fans, as long as your sweatshirt isn't sporting the letters USC or Michigan. They are hospitable and want to make you a part of the tradition. Tailgaters are ready to share their food, campus guides constantly say, "Welcome to South Bend," students ask you to join in on their cheers and chants and just about everyone will give you a smile and a "Good luck."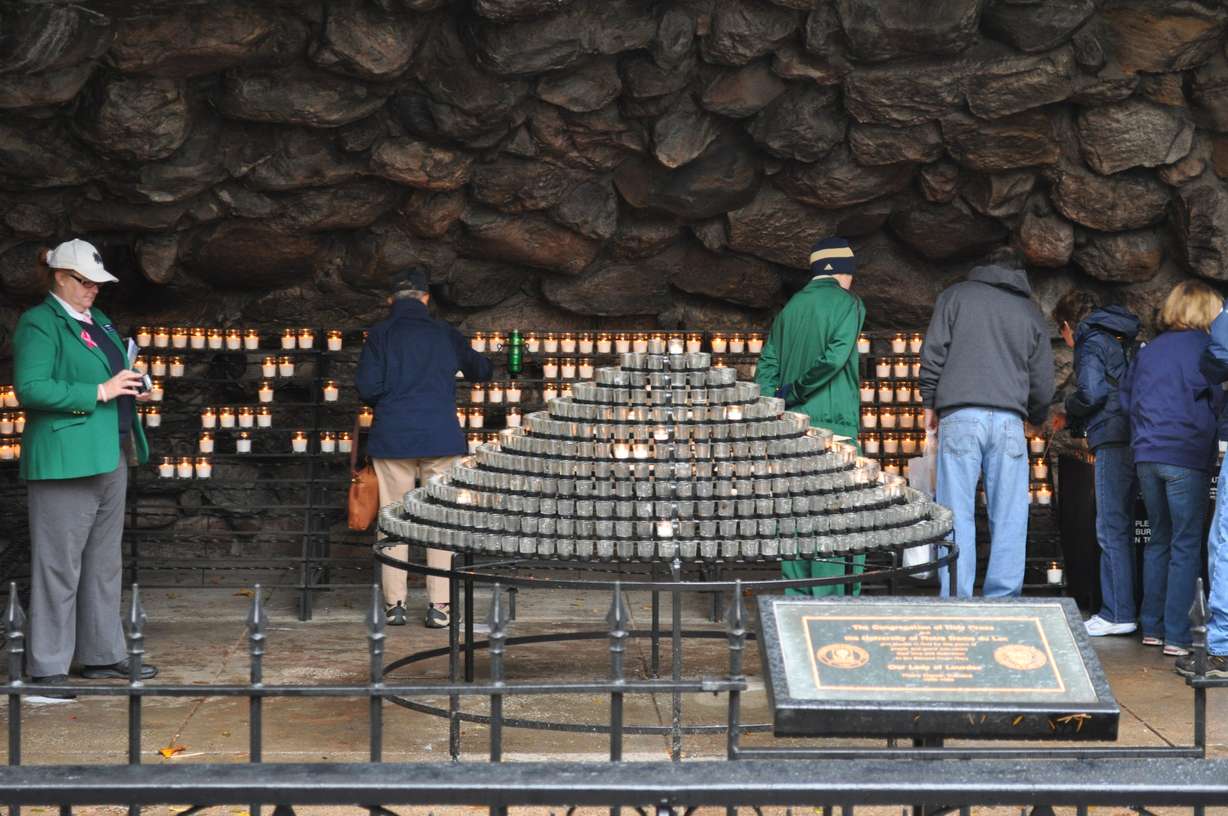 For Notre Dame fans it's not just a team you cheer for, but a lifestyle.
Notre Dame football is legendary and their fans are a big part of that.
If you are a football fan and always believe Notre Dame is overrated and cheer for them to lose there is nothing wrong with that. As fans we all have our loves and our enemies, but regardless of your feelings, visiting South Bend and taking part in the game day experience is a must for any fan.
Take the college football pilgrimage to South Bend and experience what college football is really all about.
×
Photos
Most recent Sports stories