Estimated read time: 6-7 minutes
This archived news story is available only for your personal, non-commercial use. Information in the story may be outdated or superseded by additional information. Reading or replaying the story in its archived form does not constitute a republication of the story.
SALT LAKE CITY — Let's face it. Fall is great, but winter is coming. Winter can be a time of beauty — there is nothing quite like a fresh coat of snow on the trees and the yard. Nothing compares to going out with the kids and making trails in the snow, or taking the snowboard out to do some carving. Let's not forget, however, that winter can be a time for cold drafts, house fires and carbon monoxide poisoning.
Experienced home inspectors with a few notches under their belt sometimes think they might have seen it all: freshly installed wood-burning fireplaces with no flue, wood burned in a gas fireplace, and critters in the chimney are just the beginning of the dangers that fireplaces may present. Let's be clear: If the fireplace has issues, you and your family are playing with fire.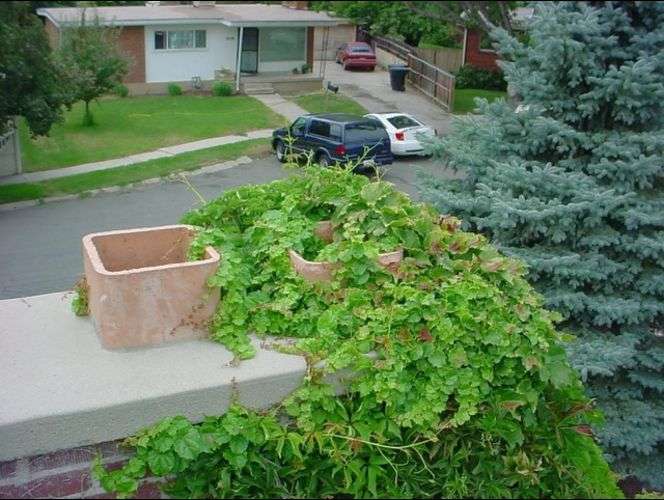 Your family will also be playing with carbon monoxide. Carbon monoxide (CO) is a colorless, odorless, tasteless gas that is somewhat lighter than air. Toxic to humans and animals, CO has a history of being used for executions, in Nazi death camps, and in euthanasia programs.
Home inspection related issues often present a familiar theme: There is usually a $10 fix and a $10,000 fix to many household problems. If you know what to do, and do it when you should, most home repairs can be done in the $10 range. Ignore the problem, and the cost often soars toward $10,000.
This theme applies well to fireplace issues, but the difference may be even more dramatic. In the case of fireplaces, if you don't do the right thing when you should, you may be burying a member of your family. According to one source, there are an estimated 15,000 emergency department visits and 500 unintentional deaths each year in the United States. Based on personal experience, that number may be low.
When properly installed and serviced, gas fireplaces are as safe as the furnace and water heater. On the other hand, an improper fireplace can change your room of repose into a headquarters for the grim reaper. If you prefer to put as much distance as possible between your family and the reaper, consider the following actions: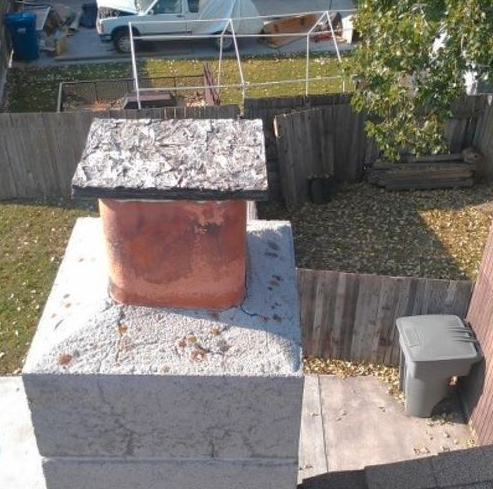 Keep the chimney clear
There are so many ways to block a chimney. At one recent inspection, a board was found to have been placed directly over a flue, then caulked in place. This was over an active fireplace. While the reduction in down drafting may have made the home more pleasant, that would certainly be counter-balanced by the unpleasantness of a funeral.
Another less direct way to block the chimney would be to allow vines, branches, leaves and twigs to fill up the fireplace flue. When air can't escape through the flue, it will find another place to go. That will be right into your home. Make sure your fireplace chimney is clean and clear.
Keep critters out
Sometimes fireplace flues make an inviting place for raccoons, wasps and birds. Most of us are not aware of the fact, but raccoons are very common in fireplaces and often live on the smoke shelf. After all, it's away from the elements and predators, and it's very cozy. The chimney also makes a very nice place to live — at least until the fireplace is lit. When this happens, one scenario results in cooked, decaying carcasses in your flue. Another scenario results in a child being carried out of your home on a stretcher from carbon monoxide poisoning.
Maintain your masonry
Many old chimney flues have long since lost the mortar between the bricks. What might have been there in 1920 or 1960 may no longer remain. When that is the case, holes develop and bricks get loose. Imagine being outside your home on a windy day, or escaping your home in an earthquake — only to be finished by an anvil from above. In this case, that anvil would be the inventory of loose bricks that your home and chimney have been saving up for you. Make sure the masonry on your chimney stays in good condition — a good mason can do that for you.
Clean the flue
Air gaps between bricks (masonry) can also contribute to other problems. If your chimney has decayed mortar and creosote (tar) builds up within the flue, a larger wood fire can reignite the creosote. When you start with a creosote chimney fire in an older home, then add holes in the masonry, you have a recipe for a very expensive bonfire. Flames can move through the chimney wall, then find their way to the wall or attic. Next thing you know, you're calling your insurance agent.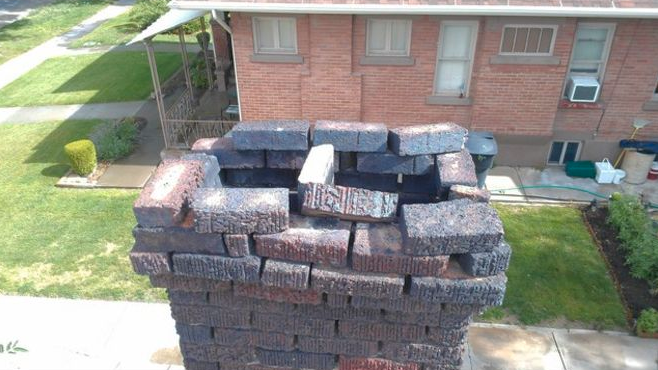 Use a CO detector
Unless you have upgraded, the detector system you have in your home is probably just a smoke detector system. CO detectors will be clearly labeled, so there should be no guessing about what variety of detector you may have. CO detectors can be found at most hardware stores and should be placed near fireplaces, furnaces, water heaters and other indoor flame sources.
Damper
The damper on your fireplace should be in place, easily operated and in good condition. For wood-burning fireplaces, your damper should easily open and shut. For gas logs, your damper should be permanently blocked in the open position with a clip, then placed behind a glass cover plate. Some reputable gas fireplace dealers will not install a manual-lit gas fireplace — there are too many things that can go wrong. For example, if you light a gas fireplace without a glass cover plate, and if the flue is closed, your family is at mortal risk. Look for gas fireplaces with auto ignition.
Society has changed. The wood-burning fireplace of the 1950s is unsafe by today's standards. For example, children can place their dolls in there, then pull them out when they start to burn. By contrast, gas fireplaces can be safe — but only when the installation and maintenance are done correctly. If you have any doubts, call a fireplace technician or a good home inspector. Be warm this winter.
Garth Haslem is a structural engineer and home inspector since 1993. Author of "The Household Hazards Handbook" and "Home Maintenance Guide." For more info, visit www.homemedic.tv and crossroadsengineers.com Facebook: Garth Haslem—the Home Medic.
×
Photos
Related links