Estimated read time: 3-4 minutes
This archived news story is available only for your personal, non-commercial use. Information in the story may be outdated or superseded by additional information. Reading or replaying the story in its archived form does not constitute a republication of the story.
Sarah Dallof reporting Nearly 40 years after an Air Force pilot from Utah disappeared in Vietnam, his family finally has closure. According to the Department of Defense, two North Vietnamese soldiers recalled the crash and revealed that the bodies of Major Robert F. Woods and an Arizona pilot were buried in an area near the Quang Binh Province in central Vietnam.
One of his daughters describes it as a miracle and is grateful the Air Force never gave up searching for her dad.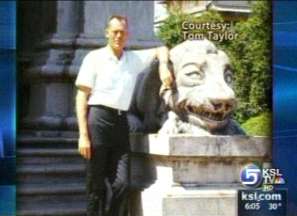 The Vietnam War was not Major Robert Woods' first combat experience. At 39, the South High graduate was a veteran of the Korean War, but something about his assignment in 1968 was different.
Daughter Lana Taylor says, "He was saying, 'just enjoy every single day.' He knew, I think he knew something was going to happen."
And it did. Major Woods' plane went down in Vietnam on June 26th, but no one would know until nearly four decades later.
Daughter Charlene Johnson said, "When the war ended it became more of a reality for me that he was not alive."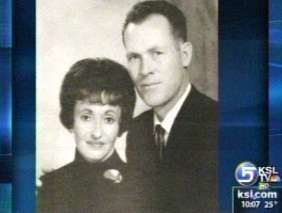 Until there was proof Major Woods had died, his wife, Mary, refused to let the family hold a memorial service. So life went on without him.
Another daughter, Rene Kenney, said, "He was very important in my life, but I don't think you know until the day you get married or the day you have children."
Woods' remains, shards of his eyeglasses and his watch were discovered last year. The military brought the news and a 200 page report to the family of what they believed happened in Vietnam. It was closure the family desperately needed.
His sister, Ardeth Woods Matthews, said, "I'd hate to have thought he'd been kept captive all these years. I knew he wasn't down deep, but finally we have closure."
The news was 11 years too late for Mary Woods, who died without knowing her husband's fate.
Charlene said, "She kept believing he was alive, and unfortunately she went to her grave believing that."
While the family struggles with that fact, there is peace knowing Major Robert Woods will get the memorial service he deserves. It will be held at Arlington National Cemetery, complete with a military fly-over. He'll be laid to rest surrounded by those love him, back with them after 39 long years.
Lana Taylor said, "Finally we're able to smile because we know Dad is getting the respect and the honor."
The memorial service will be held next April. Woods' remains will be buried along with a major's uniform, complete with replicas of all the medals he earned.
The discovery came as a surprise to a man living in Salt Lake City. Although he's not related, Michael Hawkins has a unique link to Major Woods. When Hawkins and friend Phil Heseltine entered the ROTC in the early 90s, they bought a POW/MIA bracelet at a fundraiser. On it was Major Robert Woods' name. The two have passed it back and forth over the years, taking turns wearing it.
Hawkins said, "You're young, you're 20 years old, arrogant, and it brought the big picture. This is a guy doing his job who didn't come home."
Hawkins says he's reflected a lot on the bracelet since learning the news. He's about the same age Woods was when he died. He also has young children. Right now, Heseltine has the bracelet; he now lives in New Jersey. That's close enough that he's thinking of attending the memorial service for Woods.
Hawkins says if the family would like the bracelet, he'd be honored to give it to them.
×
Most recent Utah stories