Estimated read time: 3-4 minutes
This archived news story is available only for your personal, non-commercial use. Information in the story may be outdated or superseded by additional information. Reading or replaying the story in its archived form does not constitute a republication of the story.
ALBERTA, Canada — Many a mom has daydreamed of going on strike one day — no more dirty socks, sticky counters or crumbs ground into the floor. But a Canada mom made her daydreams come true to teach her kids a valuable lesson: she's not a maid; she's a mother.
Jessica Stilwell, an Alberta social worker is the mother of 13-year-old twins Olivia and Peyton and a 10-year-old, Quinn. She went on what she called a "mommy strike" on Oct. 1 after a weekend spent alone with her daughters while her husband, Dylan, was away golfing.
On day one, her daughters noticed she was acting "weird." She sat back and watched as breakfast dishes stayed on the counter through dinnertime. In the evening, Peyton realized her mom wasn't going to clean up the mess, and did it herself.
"Deep down I think she just wants a cookie, but nonetheless, I may have to disclose my experiment with her before she taints it. She is now my favourite," Stilwell wrote on a hilariously written blog she started to document her strike. "The other two small people start a fight with each other and walk away."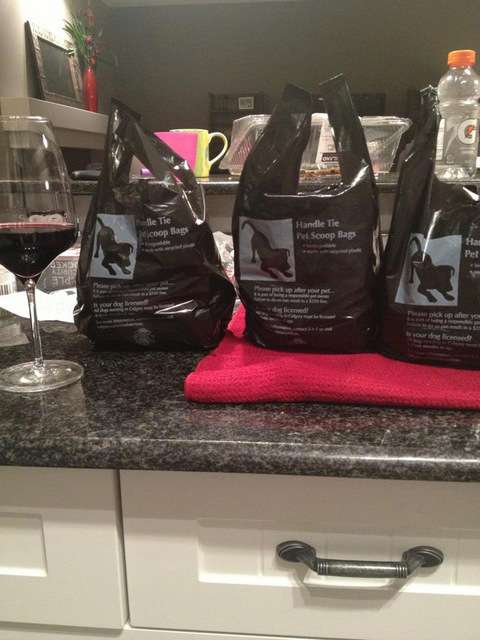 The strike went on for five days, with each day bringing new disgusting surprises.
"Quinn may have hit an all time low (one can hope) when she emptied the dog brush and placed the bundle of hair on the arm of the chair," Stilwell wrote on day three. "A non-striking mother would have freaked out at this…. a striking mother can't help but wonder if she is saving it to make a pillow."
On day four, her youngest, Quinn, broke.
"My little love broke down in the kitchen tonight as she was trying to rinse a glass to use and began to cry," Stilwell wrote. "Through her sobs she said 'I don't wanna eat out of pooh bags anymore, I don't want paper plates or beer cups for breakfast. Can you please help me clean up?'"
Stilwell let her in on the secret, and all was good, for the rest of the night. By the next morning, Quinn was making messes again.
"It appears her newfound knowledge of the strike last night went in one ear and out the other. Guess there isn't much in the way between her skull. She is Dylan's kid today. I cannot believe I fell for her cute little dimples again. I believe she is the ring leader," Stillwell wrote.
On day six, Stilwell reported the children had caved.
#poll
"They actually began turning on each other. It got ugly," she said. "Each one blamed the others for the mess and they began yelling at one another to pick up after themselves."
The cleanup would be accomplished sans parents, as the mess-making had been done. Stilwell wrote that she recognized her kids were "very privileged in many ways," with the latest gadgets, coolest clothes, and ability to participate in community and club events.
"But as I rush around everyday working with other parents and other families, I realized I was doing my own children a dis-service," Stilwell wrote. "I was setting them up for failure. I fear we are raising a generation of young people whose attitudes will be 'What are you going to do for me?' ... I want to end this parenting race with employable, successful, well-rounded happy adults with real life skills."
×
Related links
Related stories
Most recent Home & Family stories