Estimated read time: 2-3 minutes
This archived news story is available only for your personal, non-commercial use. Information in the story may be outdated or superseded by additional information. Reading or replaying the story in its archived form does not constitute a republication of the story.
SALT LAKE CITY — Native Utahn and former BYU star Bryan Kehl is back in the NFL.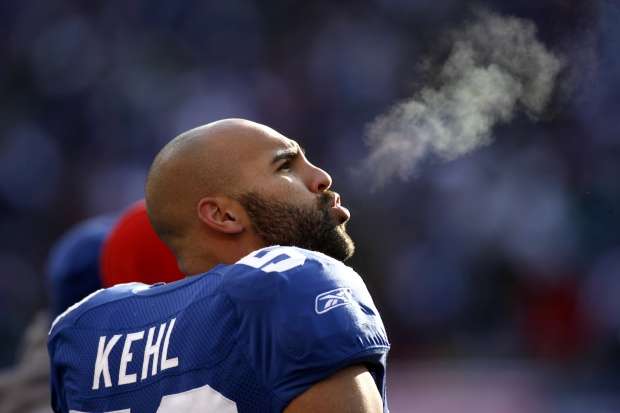 Kehl, who played at Brighton High School and then for BYU in 2002 and then again from 2005 to 2007, has been signed by the Kansas City Chiefs.
Kehl was drafted by the New York Giants in the fourth round in 2008 and stayed with the team until 2010. Kehl then went to the St. Louis Rams and then to the Washington Redskins until he was released from the team on August 31 of this year.
On Wednesday we got news that Kehl has signed with the Kansas City Chiefs. At this point it is speculated that Kehl will help out on special teams and also find a spot on the depth chart at linebacker.
One at Bat
Adam Greenberg is the feel good story of this baseball season. Greenberg walked up to the plate for his first big-league at back on July 9, 2005 as a 24-year-old rookie for the Chicago Cubs. On the very first pitch Greenberg was hit in the head and the effects of that bean ended his pro career.
A Cubs fan started a campaign this season called "One At Bat" in an effort to get Greenberg up to the plate for a real at bat.
The Florida Marlins are out of the postseason hunt and decided to give Greenberg his chance.
Seven years after the pitch that ended his career Greenberg got to the plate and faced Cy Young winner R.A. Dickey. It only took three pitches to strike Greenberg out, but he went down swinging and received a standing ovation from the crowd.
While Greenberg didn't get on base, he did get his at bat and all in all it was a win.
Lil' Baller
World, this is Jamani Love and he stands 4 feet 5 inches with his shoes on. He may be tiny, but the guy's got game.
Love showed off his moves at the Venice Beach league this past summer and to say he impressed the crowd is an understatement.
Love has a nice outside shot, an ankle-breaking crossover, Steve Nash-like vision and speed.
You really have to see it to believe it and when you see six-footers aggravated because a four-and-a-half foot point guard just owned the, you can't help but smile.
×
Most recent Sports stories