Estimated read time: 3-4 minutes
This archived news story is available only for your personal, non-commercial use. Information in the story may be outdated or superseded by additional information. Reading or replaying the story in its archived form does not constitute a republication of the story.
Coming off a lopsided victory against Hawaii last Friday, the BYU Cougars are preparing to face instate rival Utah State this Friday.
The Aggies are led by head coach Gary Andersen, who is in his fourth season at Utah State.
USU has had a solid start to its season with a 4-1 record. This is the team's best start since 1978.
Last week Utah State beat UNLV 35-13 at home. The team also beat Utah 27-20 in overtime this season.
The Aggies and Cougars met last season in Provo when the Cougars had a comeback and won 27-24 in 2011. This will be the 82nd meeting between the teams. BYU leads the series 44-34-3.
BYU (3-2) vs. Utah State (4-1)
Game Notes
Utah State (4-1, 0-0) at BYU (3-2)
Date/Time: Friday, Oct. 5, 2012 8:15 p.m. MT
Site: LaVell Edwards Stadium
TV: ESPN
Radio: KSL Newsradio 102.7 FM 1160 AM
Series Record: BYU leads 44-34-3
Last Meeting: BYU won 27-24, 9/30/11
Kickoff Weather: Breezy, temps in the mid-50s
Offense Utah State's offense has been gaining recognition as potentially the best offense in Utah and is going to be a true test for the Cougars' defense.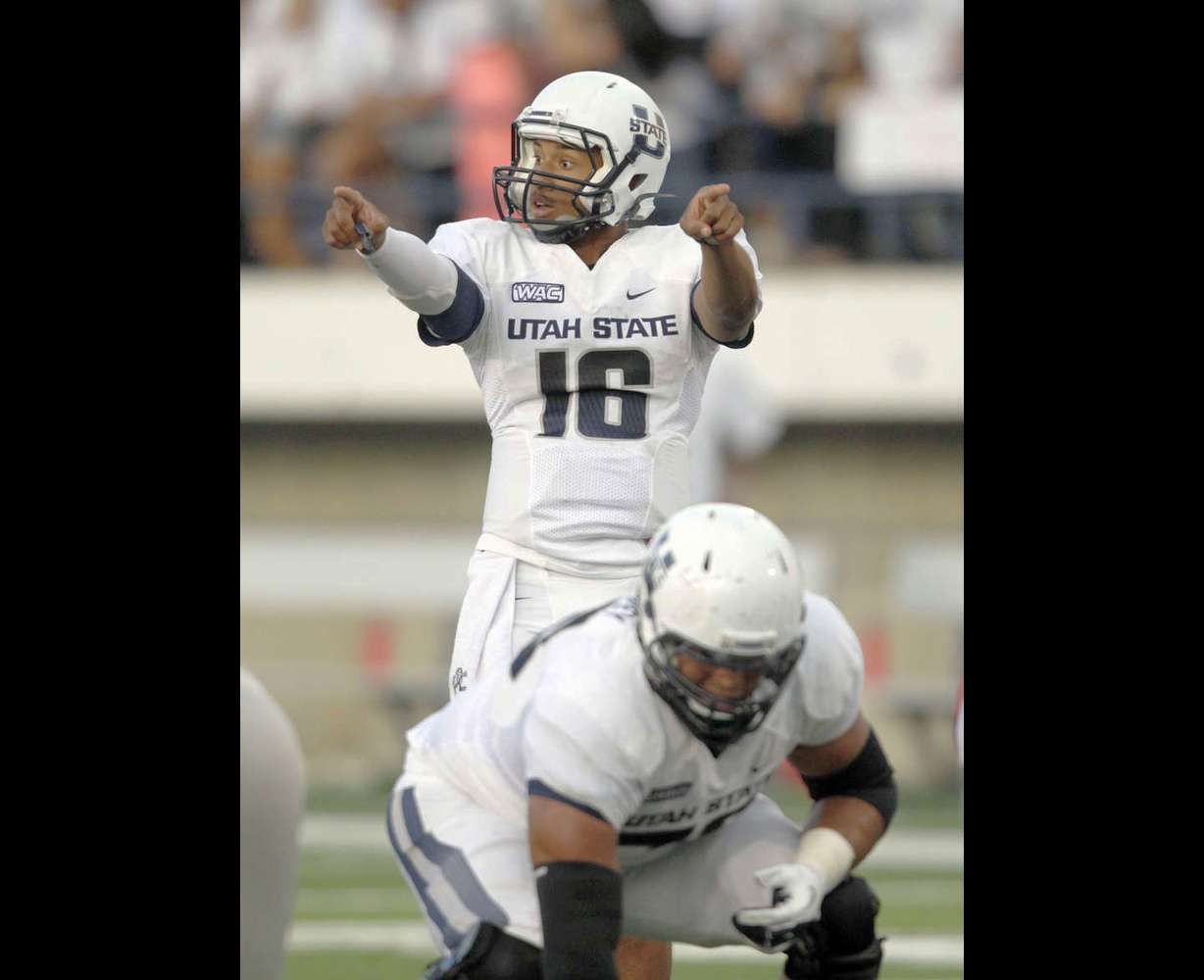 Sophomore quarterback Chuckie Keeton leads the offense. Keeton became Utah State's quarterback as a true freshman last year. He started eight games and then was forced to sit out the rest of the season due to an injury.
This season, Keeton is 106-155 passing for 1,283 yards and 11 touchdowns.
Last week, Keeton was named the WAC Offensive Player of the Week after a career-high performance against UNLV. Keeton completed 21-of-34 passes for a career-high 404 passing yards and four touchdown passes.
BYU quarterback Taysom Hill knows that Keeton is a good quarterback and could present a challenge to BYU.
"He (Keeton) is a good quarterback," Hill said. "He creates a lot of difficulty for our defense with the way he can run, and the way he has been throwing the ball. He is smart and makes good decisions. When you have that ability as a quarterback, you are pretty good."
The other offensive star for the Aggies is senior running back Kerwynn Williams.
Williams has 519 rushing yards and three rushing touchdowns this season. He also has 18 catches for 262 yards and two touchdowns.
Against UNLV, Williams had a career high of seven catches for 147 yards and a 74-yard touchdown.
Defense
Utah State's defense is going to be a tough match for the Cougars' offense. The defense is currently ranked 11th in the nation, allowing just 14.2 points per game.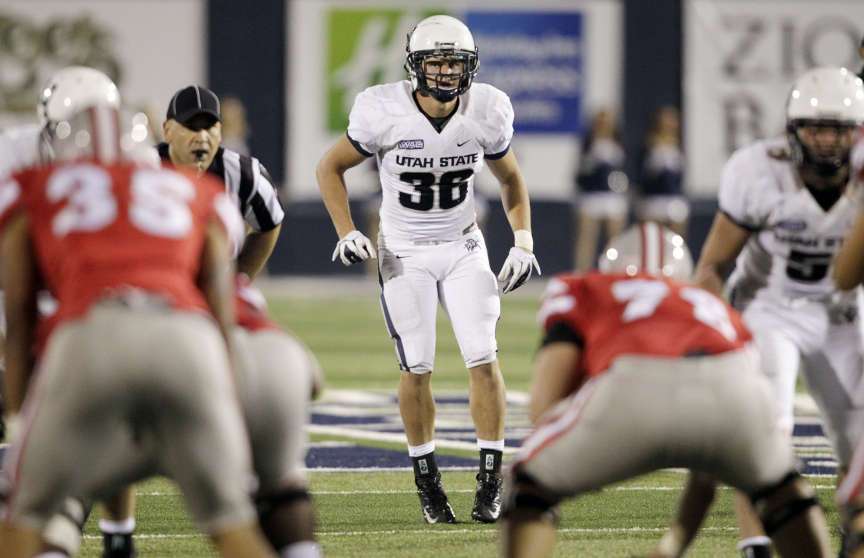 Senior McKade Brady is the leading defensive player for the Aggies. Brady is the leading tackler this season with 39 tackles. Last week, he had six tackles.
Brady transferred to Utah State from BYU where he was on the track team for a year.
Another threat to the Cougars is sophomore linebacker Zach Vigil. Vigil has 39 tackles, three sacks, one blocked kick and one fumble recovery this season.
Vigil had a career-high performance against UNLV with 10 tackles and one tackle-for-loss.
Junior linebacker Jake Doughty is also contributing to the Aggies this season with 34 tackles and one fumble recovery. Against UNLV he had a career-high 13 tackles.
Hill acknowledged Utah State's defense is going to come out strong against BYU.
"They are a good physical defense," Hill said. "They are going to get to it quickly and we will be ready."
Special Teams
Senior punter Tyler Bennett has had a good start to his senior season. Bennett was named the National Punter of the Week after his performance against UNLV.
Bennett is currently averaging 47.4 yards per kick and has had five punts over 50 yards this season.
Overall this game should be a tough battle and will be a showdown of two of the top defenses in the country.
BYU head coach Bronco Mendenhall believes that Utah State has a good program and they will be a tough challenge for BYU.
"They are one of the most difficult (teams we have faced)," Mendenhall said. "I like the way they are playing defensively and they are doing a nice job offensively. They have a mobile quarterback, good running backs and receivers and a good scheme. At first glance, I am impressed."
Ashley Anderson is a senior at BYU majoring in public relations with the hope of one day having a career in sports public relations.
×
Related stories
Most recent Sports stories