Estimated read time: 6-7 minutes
This archived news story is available only for your personal, non-commercial use. Information in the story may be outdated or superseded by additional information. Reading or replaying the story in its archived form does not constitute a republication of the story.
Dear Officer Anonymous,
Should some drivers be banned from the freeway?
OfficerAnonymous: This is an interesting question and one that people will probably debate at length in the comments for this article. I have asked myself this many times as I sit in traffic, either on the way home — or on the way to work. I don't exactly enjoy going two miles an hour and then instantly to 55 and then cruelly back down to two. What's worse is when it's just the slow crawl — a few miles at a time.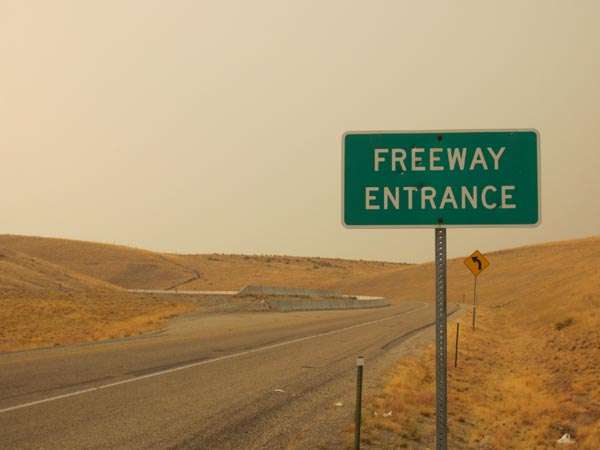 I start to get jealous of those ingenious people that ride the bus, but then I realize I don't like sitting next to people on the bus. While I'm doing the freeway stop-and-go routine, I find myself cursing the individual who was too bored with driving that they had to check that tweet or text message that just came in and caused a crash. Why is driving the last thing anyone wants to do when they get in a car?? Do you have to know at that instant why Catalan wants to secede from Spain? Besides the fact that it is part of Spain.
I wonder if the person who crashed and caused the giant back-up realizes that he or she has ruined my day with their "awesome" driving? Of course they realize this. I'm important. Sometimes I get the urge to want to yell out the window as I pass by the wreck and say something mean and clever like: "Thanks a lot, bad ... driver ... guy!" Or "You are not considerate ... ma'am!" OK, it is neither mean nor clever. But when I'm angry, it's hard to think clearly.
Since I have already changed the Constitution regarding gun ownership I thought I would steam ahead and declare that all persons that have been in two crashes that were their fault should banned from the freeway! In all seriousness ... the idea does have some merit. If you can't drive at 35 miles per hour, why should you be allowed to drive 65 (75 to most people and 85 to those guys in the huge diesel trucks or cute little race cars with the orca-sized spoilers)?
I think we should issue those people bright orange plates that identify them as unworthy of the freeway for two years. If, at that time, they can stay "crash free" they will be given back their regular plates and can go back to the pleasure that is cruising quickly down a multi-lane road with other careful and conscientious drivers ... or at least drivers who haven't crashed yet.
Now there are probably many professional Internet surfers groaning while reading this, besmirching my attempt to add more unnecessary laws to an already full law book. They are right now putting on their game face and looking up words like "ludicrous" and "silly goose" in their online thesauruses so they can respond in a scathing manner — unless it's interrupting their scheduled naps. But after for sure.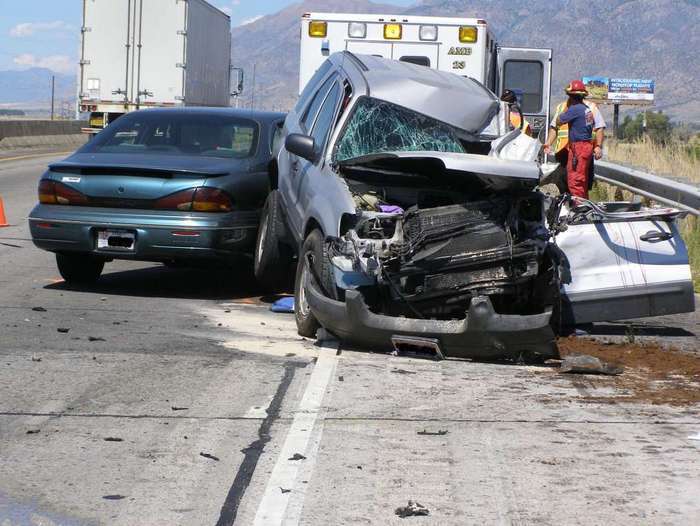 Some people may be wondering about the relevance to law enforcement about now. Simply put, traffic accidents on the freeway are extremely dangerous. They can be life-threatening during the accident and while officers are attempting to sort them out afterwrad.
I understand the draw of the ever-entertaining smartphone. I have one and it is awesome. But we must all concentrate on the road or get a Bluetooth-type device. I got one for my car and it's nifty. I put the phone away and if I get a call I push a button and start talking like a guy who actually makes a living. I say we as the people of Utah make a goal to try and go a whole week without a crash during the morning or afternoon commute. It's a lofty goal I know, but how nice would it be to drive without a slowdown?
Since I know that idea will be popular I have one more suggestion to throw out into the Internet wilderness: crowd-sourced enforcement of crappy drivers. Since we in law enforcement can never be everywhere at once and are never there when you need us, I say let the public vote.
Say we are all commuting and there is an individual driving quickly past us — zipping in and out of traffic because he apparently thinks he is the only person late to his job — we can enter his plate and push a button labeled with the picture of a thumbs down. If 30 or 40 separate vehicles are making the same complaint in the same time frame in the same location, that person will be fined. And depending on the legislature, his car will explode.
OK, maybe that last part is written in jest, but it is amazing how many people, when victimized by a criminal or delayed by a careless or aggressive driver, want the Constitution thrown out the window. On the other hand, when we are investigating the crime or suppressing traffic violations, we are completely violating every aspect of the Constitution as per the person we are dealing with. This is the balancing act most law enforcement officers play when dealing with the citizens of Utah.
Ask a Cop:
Got a question for Officer Anonymous?
Send you inquiry or question for Officer Anonymous to askacop@ksl.com.
Some questions:
Officer Anonymous,
My husband and I live in a town-home community. The neighbor across the way from us seems to be openly nude all the time. At first it was funny, and we still cope with it. But, after almost a year of living there, it's really starting to bother us. We don't want to cause problems, but we just want to nicely let her know in some way that she should try to be more private. Overall, she is a good neighbor and we don't have problems with her. It's just awkward at times. When I let my dog out I try to force myself not to look at the home across the way.
HELP!
Thank you!
OfficerAnonymous: I would suggest you go up to your neighbor's residence and speak with her about the problem, preferably when you catch her in a clothed moment. I find that most neighbor disputes occur because of poor or no communication between neighbors. If you can speak to her, while keeping your eyes high, and she still refuses to be more modest, I would recommend calling the police. You can actually call the police immediately if the nudity is out in the public or viewable to the public. It depends on where it is occurring. If it's in a window that only you have a view of from a vantage point not accessible to the public it's a different story.
Mr. or Mrs. Cop,
I was wondering if I see a drug deal going down, and I saw money and pills changing hands, is there anything I can do to report it? Would the police department even like to know?
Thanks
OfficerAnonymous: I would think all police departments would like to know, especially if you had descriptions, license plates or other identifying info. They would also like to know if it continues to happen in the same location, or at the same time — or both. All police departments appreciate contact and information to help us better enforce the law.
This is an article of my own opinions and I do not represent any agency or government entity. This is also not legal advice and should not be taken as such. Email questions to askacop@ksl.com.
×
Related stories
Most recent Utah stories