Estimated read time: 5-6 minutes
This archived news story is available only for your personal, non-commercial use. Information in the story may be outdated or superseded by additional information. Reading or replaying the story in its archived form does not constitute a republication of the story.
SALT LAKE CITY — And the season is on official countdown, the players have met and the questions and lack of answers are out there.
Jazz media day provided a lot of questions about the upcoming season, minutes and how the team would be directed through the season, and by popular demand, a lot of talk about Enes Kanter.
The first people to speak were the front office personnel. Randy Rigby, Dennis Lindsey, Greg Miller and Tyrone Corbin were the first through the ringer with one constant comment that they received, what is the deal with Raja Bell?
#poll
They were very united in their answer, "No comment."
Each of them were able to get the question and reflect it, they put out a release last week saying that Bell was asked to not attend any Jazz functions and that they had no other answer to the situation. Most of the veteran players were asked about the chemistry that Bell's situation might affect, and they all said they hadn't thought about it.
A small surprise that came from the interviews was Rigby announcing that Energy Solutions Arena was going through some renovations that will include a new scoreboard and video screen. He added that it was approved by the Miller family, but that is most likely won't be fully installed until next season, but there will some additions for radio this season.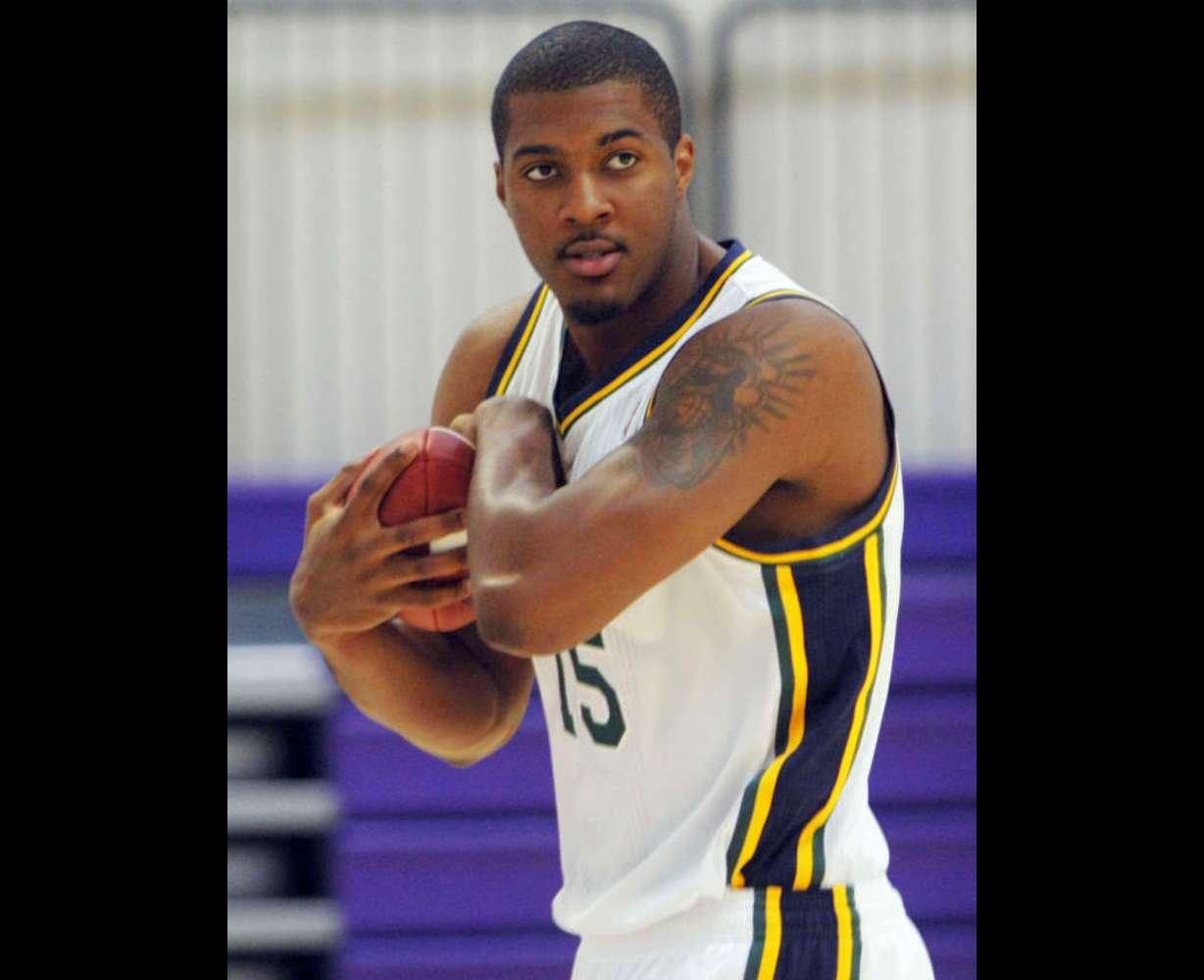 The team seemed very loose. In the background while not getting interviewed players such as Kanter, Jeremy Evans, DeMarre Carroll and a few more were throwing around a football, joking around and showing that chemistry that was talked about so much this year.
Lindsey was asked about the face of the franchise and he said that it was teamwork and hard work. There isn't one right now, and both he and Corbin said they really didn't know what that meant.
Other than the Bell question the most asked question was about the big men for the Jazz. Can they coexist, get minutes or will it ultimately implode on them?
Corbin said that he has an idea of what he wants to do, but didn't disclose more than that, but did add this, "what's going to give us the best chance to win against what opponent, it may change over time and we may take some time to figure it out."
That could mean that a very fluid lineup might happen through the season, if that adds anything to the already muddled starting situation. One thing is sure there are a lot of players that want to start and contribute on the team.
Alec Burks, Derrick Favors and Paul Millsap will all be expected to contribute and they all talked about wanting to start, or at the very least being relied upon when it counts.
"We're going to go to camp and work things out and see how it develops," Corbin said.
The lack of consistency in the roster was a big issue that was addressed, but everyone in the front office thought that the moves made were the right moves. Lindsey did say that just because they were making the right moves didn't mean they were entitled to success right away.
The newcomers, Mo and Marvin Williams and Randy Foye, were brought up and the common theme was their familiarity with the other members of the team and that they really want to be in Utah.
Marvin talked about how much he liked Utah, saying that it's slow. Saying he is kind of a slow motion kind of guy, and that people in Utah are some of the nicest around.
Foye had a bit of a dissent from that saying the fans can be kind of mean for the other team. He was talking about how great they are as a fan base.
---
When you come into Utah it's usually like, what's going to happen? What is someone going to say about me now? What has someone read in my bio, what are they going to say about me? Usually you wouldn't expect that coming from people in Utah, but people say some crazy things here, and they are right on.
–Randy Foye
---
"When you come into Utah it's usually like, what's going to happen?" Foye said. "What is someone going to say about me now? What has someone read in my bio, what are they going to say about me? Usually you wouldn't expect that coming from people in Utah, but people say some crazy things here, and they are right on."
The players also talked about how they have changed over the summer. Burks said he added around 10 lbs, playing around 200 last year to around 209 right now. The two younger big men have become both stronger and leaner. Favors was quite chiseled last year and added some muscle while not looking too bulky and Kanter looked every bit as muscular as his Twitter profile said.
Kanter, as expected, was the star of the media day. He went last by the Jazz's decision and he was showing that he is enjoying his life and he is working really hard to get better on and off the court.
He was playing last year at around 270 and went home and ended up at 293.
"I looked at myself in the mirror and went, 'I can't play with this weight," Kanter said.
And that is what led to his transformation. He started working out and went on a strict diet of salad and seafood. He was eating six eggs, seven pancakes, with sugar and whipped cream, and then a breakfast burrito, for breakfast. This same amount was there for lunch and dinner.
He cut those things out and started his workout and diet and is now just over 240. So, not only did he lose 30 lbs of playing weight he looked bigger and had an added jump in his step.
His Twitter account was brought up and he was the one tweeting, and that the Jazz had some mixed emotions. Kanter said they liked some of them and some of them they didn't like so much. He was much more comfortable as a person.
But, his most important idea was that he was ready to contribute to the team however they needed.
The Jazz will start two-a-days this week, have an open scrimmage on Saturday and have their first preseason game next week. More answers for lineups and minutes will come from there.
The main ideas that come from this was that the chemistry that pushed the players is still there, the vision that the front office has is intact and unified and every player is ready to fight to start, for minutes or to just push their teammates.
Go here to listen to the full audio for the interviews.
×
Photos
Related stories
Most recent Utah stories