Estimated read time: 4-5 minutes
This archived news story is available only for your personal, non-commercial use. Information in the story may be outdated or superseded by additional information. Reading or replaying the story in its archived form does not constitute a republication of the story.
SALT LAKE CITY — Marlene Knopp could have used a home away from home when she was traveling back and forth from Evanston, Wyo., for six weeks of chemotherapy treatments.
"It's a long trip if you have to do it every day and after I had the treatment, I'd get sick and that's a long ride home again," she said, adding that she almost bagged the treatment altogether because of the additional struggle, on top of dealing with an already overwhelming breast cancer diagnosis.
"I've seen so many doctors, I feel almost like a nut," Knopp said.
But she made the trek and is better because of the access she had to state-of-the-art treatment facilities found in Salt Lake City.
Knopp is one of about 4,500 patients who travel in and out of Utah each year for cancer treatment. In all, about 16,000 patients are treated in the Beehive State, putting sterile healing space at a premium.
Enter the American Cancer Society's Hope Lodge, where, through the help of private donations, patients and caregivers can stay free of charge for whatever amount of time they need. The nationwide average stay is about 21 days.
The 43,000 square-foot facility isn't built yet, but is headstrong into a fundraising campaign, which kicked off privately about a year ago with the donation of a 2.2-acre plot of land from The Church of Jesus Christ of Latter-day Saints.
The project is now more than halfway to its $18 million goal, with $10.2 million pledged by "generous" Utah donors, Hope Lodge board chairwoman Katie Eccles said. When it reaches $15 million, construction can begin.
The giving campaign launched officially on Thursday, with the American Cancer Society's annual Hope Gala.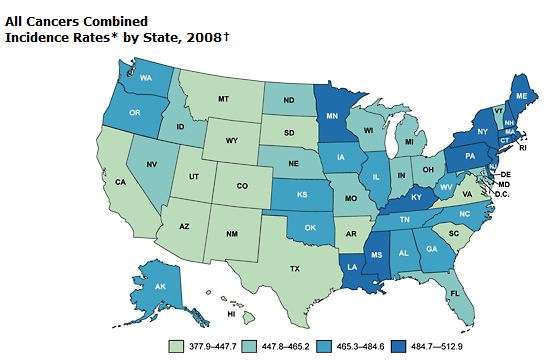 "It will be the perfect complement to the world-class treatment services offered here," Eccles said. "This facility will remove the stress and worry about where to stay and how to pay for it, and also provide access to all the programs the American Cancer Society offers to patients and their families.
"They can focus all their energies on getting well," she said.
The Hope Lodge will join 31 American Cancer Society-operated live-in facilities in the country, but it will be the only one of its size and kind in the Intermountain West. The nearest available housing for patients is a six-room facility attached to the Mayo Clinic in Phoenix. The next closest Hope Lodge is in Lubbock, Texas.
Salt Lake City's facility — at the northwest corner of 100 South and 400 East, where the old 13th Ward meetinghouse is located — will offer 42 private suites, each equipped with two beds, study/office space and a private bathroom.
The building will also house myriad common areas, including four communal kitchens, a large living room, a library, an exercise facility, an arts and crafts studio and multiple gathering spaces. An outdoor "healing garden" will also be available as a sanctuary for patients and their caregivers, said Zeke Dumke, vice chairman of Utah's Hope Lodge building campaign and a former caregiver to his breast-cancer-survivor wife.
"Oftentimes the treatment makes you feel worse than the cancer itself," he said, adding that interaction with others, including those suffering similar illnesses, is key to maintaining sanity and having better health outcomes.
"As a patient, you don't really want to go out, but that is sometimes exactly what you need to do," Dumke said. The suites won't have TVs or kitchens, which necessitates leaving the room. But he said available amenities at the proposed Hope Lodge will give tenants plenty of options for social interaction.
For more information:
For more information about the proposed Hope Lodge, or to make a donation, visit www.hopelodgeutah.org.
"Every person is looking for a different type of therapy," he said.
According to a needs assessment, and with numerous treatment facilities in the vicinity, Salt Lake City's Hope Lodge would likely house at 80 to 85 percent capacity year-round. The facility would also provide shuttle transportation to and from hospitals, clinics and physician offices.
"There is definitely a need," said Huntsman Cancer Institute spokeswoman Linda Aagard. The Huntsman Cancer Institute leases a 16-apartment building, available at reduced rates for patients and caregivers, near Ronald McDonald House property downtown.
Patients and caregivers also sometimes stay with friends and/or family in the area, take advantage of discounted hotel and motel rooms, or they sometimes occupy mobile homes and RVs in hospital parking lots.
"It's just not ideal," Eccles said. "They need the right kind of place to stay."
One in two men and one in three women can expect to be diagnosed with some type of cancer in their lifetime, according to the National Cancer Institute. The prevalence increases a need for in-depth research, which is being done at multiple sites across the state of Utah and "attracts people from all over," said Intermountain Healthcare radiologist Dr. Brett Parkinson.
"Not only are we the crossroads of the West, we really are the crossroads of research," he said. Parkinson said it is important for patients to not only get the best care, but also have a comfortable place to recuperate.
"Where we heal is just as important as how we feel," he said.
×
Photos
Related stories
Most recent Utah stories