Estimated read time: 3-4 minutes
This archived news story is available only for your personal, non-commercial use. Information in the story may be outdated or superseded by additional information. Reading or replaying the story in its archived form does not constitute a republication of the story.
SALT LAKE CITY — Republican presidential nominee continued to draw criticism Wednesday for controversial remarks made at a private fundraiser, but the GOP is fighting back. Plus, Clint Eastwood talks about his RNC chair bit and Jon Stewart plans a debate.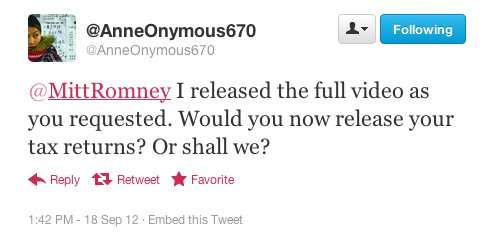 The Romney campaign borrowed $20 million in August to pay for expenses before it could tap into general election funds, leaving the campaign $11 million in debt, NPR reports. The money was borrowed against general election funds, something permitted by the Federal Election Commission rules.
Clint Eastwood told Ellen DeGeneres on Monday that he has not been bothered by reactions to his speech at the Republican National Convention during which he carried on a conversation with an imaginary Barack Obama. "It was an interesting reaction actually," he said. The Democrats who were watching thought I was going senile — and the Republicans knew I was. But I was actually just trying to enjoy myself."
Conservative commentator Bill O'Reilly and comedian Jon Stewart will face each other in October in a presidential-style debate to be streamed live online, according to Reuters. The event will be Oct. 6 and will be 90 minutes and is being called "The Rumble in the Air-Conditioned Auditorium."
×
Related links
Related stories
Most recent Politics stories