Estimated read time: 6-7 minutes
This archived news story is available only for your personal, non-commercial use. Information in the story may be outdated or superseded by additional information. Reading or replaying the story in its archived form does not constitute a republication of the story.
SALT LAKE CITY — Officer Anonymous, what can I do about my annoying neighbors?
I get this question a lot with varying degrees of "annoying." This runs the gambit from dog barking to drug dealing to drive-by's. I wish I had a simple answer to cover all of these, but there isn't one. I could say call the police, but most people know that that is a temporary fix on a long-term problem.
Your first step is to evaluate if the problem is that big of a deal and confront them. Is this a neighbor who is throwing cigarette butts on your lawn? I had a neighbor like that. Every morning he would go outside to smoke and flick his butts on my lawn. I would have mowed filters everywhere. I hoped it would make the lawn more green by mulching them. It didn't. I eventually had to go up to him and tell him, while keeping my composure that I would appreciate it if he wouldn't flick his butts on my lawn and even offered to provide him with a bucket I had lying around. He stopped and did use the bucket.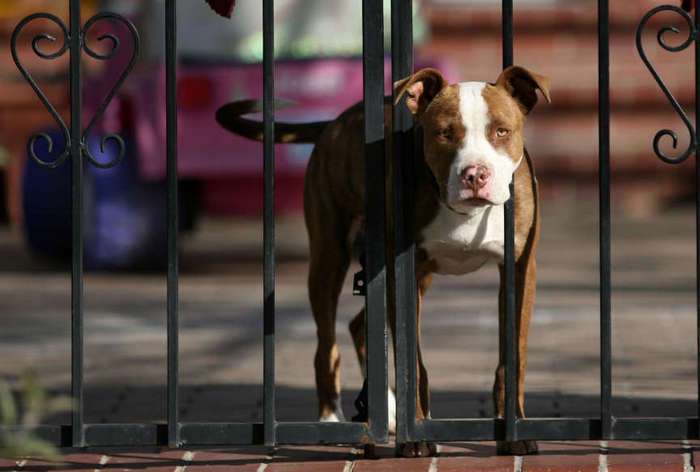 I think sometimes we try to ignore the small problems and they fester until we finally get up the nerve to confront the neighbors and it ends up turning into a fight and worsen tensions between neighbors. I'm not saying bring up every little thing that annoys you, but pick your battles. Length of grass? Probably overreacting. Lets dog run loose and terrorizes kids and other animals? Probably should have a talk.
It's amazing how many neighbors get offended when you do speak to them, no matter how pleasant you attempt to be. No one likes to admit fault any more or apologize. They just want to be more right than you. In general, most people avoid confrontation, and it seems they would rather move than resolve a situation. I know I'm guilty of that. A majority of people that are brave enough to confront a neighbor handle it poorly, either being too aggressive or too accusatory.
The next step is if you have either confronted the person and they have continued with their behavior or the situation is too dangerous to attempt to confront them. You need to identify whether the problem is civil or criminal in nature, or both. The vast majority of neighbor disputes are civil in nature and there is not much the police can do to help with those. Sometimes, if the problem is large, it helps to get the rest of the neighborhood involved to confront the problem neighbor. To let them know that it isn't just the "crazy neighbor" next door always complaining.
You can attempt to bring that person to small claims court, but just realize that when that happens, most people never come back to being friends or friendly with one another. You can call the police and they will usually let you know whether your problem is civil or criminal and what they can do to help.
I had to call the police on a neighbor multiple times for a barking dog because they did not speak English, they were on the street behind us and it usually happened at midnight. I would usually record the barking on video so the cops didn't think I was crazy. It always seems to happen that as soon as we (the police) arrive, the dog stops barking.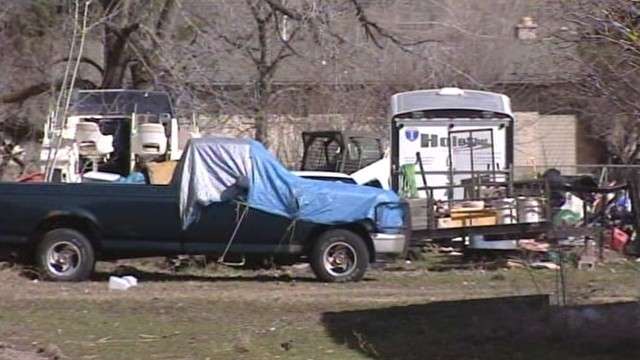 If you are dealing with constant "partying," cars coming and going, the police always responding and a general nuisance house, you may want to find out if the house is actually owned by the people living in the house. This can be easily accomplished by visiting your county assessor's office or web page and looking up the house. It will show who owns it. Most landlords have no idea that problems are occurring at the house if the rent is paid on time. Many problems have been solved with a quick call to the owner and an eviction a short time later.
The hardest problem to solve is when the owners of the residence are causing all the problems. I have dealt with many houses like this. One house was owned by a family of gang members, and the house was handed down from dirt-bag to dirt-bag. They would terrorize the neighborhood, hanging out in front of their house, not working and harassing anyone who dared to walk their sidewalk. Vehicles would get broken into and fights/drive-by's would happen on a consistent basis.
No matter how many traffic stops and arrests we made on them and in front of their house, they wouldn't stop doing what they did. One time I drove by and one of the daughters' one-year-old was walking in the street only wearing a diaper as the baby's mom sat on the porch speaking loudly on a cellphone. I stopped my car and picked up the baby to bring it back to its mom. The mom began screaming at me to get my (expletive) hands of her kid and stop harassing them. I told her to be a better mom and handed her the kid. I received a complaint from her for unprofessional contact.
That one residence was responsible for 90 percent of the police calls for service in a five-block radius. Twice, search warrants were served there in the middle of the night because of how violent they were, history of gun possession and the fact that they dealt drugs on and around the property. Unfortunately, the house remained theirs. Most neighbors lived in the area for a few months and then hurried to sell as soon as they could. The neighborhood was slowly decaying and turning into rental properties and vacant apartments.
Ask a Cop:
Got a question for Officer Anonymous?
Send you inquiry or question for Officer Anonymous to askacop@ksl.com.
Finally some brave neighbors moved in, purchasing one of the houses for dirt cheap. They fixed up the house and began calling all the time on the criminal activities. They documented plates and received death threats from the gang house constantly. The brave neighbors were able to make friends with the other neighbors who were left, and they were able to band together and file a nuisance abatement lawsuit against the house and the owners. This code is lengthy and is around 78B-6-1108 in the Utah Code Book. From this action and the brave neighbors sticking to their guns, the judge ordered certain persons trespassed from the residence, liens put on the residence and other penalties.
The house went from a problem house to almost a nothing house. The owners didn't lose their house but they were scared of their own shadow. This problem was solved because a few neighbors were able to stay strong and stick with the sometimes slow legal system to get long-term results. The neighborhood today is a much better place, but the long-term effects of the gang house will be felt for a long time.
Most police departments should have officers or detectives that can assist you with nuisance houses or properties and help you come up with solutions on how to solve your problem. Remember to be realistic with what results you will get and realize the police cannot go in and immediately kick people out of their house or arrest them because you say so.
This article is of my own opinions and does not reflect any department or government. This is not legal advice and should not be taken as such. It is my attempt to bridge a gap between the public and police.
×
Related stories
Most recent Utah stories