Estimated read time: 2-3 minutes
This archived news story is available only for your personal, non-commercial use. Information in the story may be outdated or superseded by additional information. Reading or replaying the story in its archived form does not constitute a republication of the story.
SHILO, Manitoba — Many people have bucket lists: formal or informal lists of things they'd like to accomplish during their time on earth. But Bingo was unique in having a "Lick It List."
Bingo has been 11-year-old Cole Hein's service dog since 2005, when the boy was only 2 years old. Cole has an undiagnosed apnea-like disorder that causes him to suddenly stop breathing. Bingo was trained to recognize when Cole stopped breathing and alert his parents or caregivers, according to the Winnipeg Free Press.
"Bingo was allowed to visit Cole in the hospital when he had under gone numerous surgeries, hospital stays and medical testing," Cole's mother, Mandi Hein, wrote on Facebook. "Having Bingo by Cole's sides during many of these difficult times made a huge difference for Cole. Cole didn't have to face anything alone with Bingo by his side."
Bingo was diagnosed earlier this summer with canine cognitive dysfunction syndrome and was given only weeks to live. When Cole learned of the illness, he decided to make a list of things Bingo should experience during her final days on earth.
"He went to bed that night and I heard him talking," Mandi Hein told CTV News. "I thought at first he was playing his video games. I listened and he was actually talking with Bingo about all the things he wanted to do with her."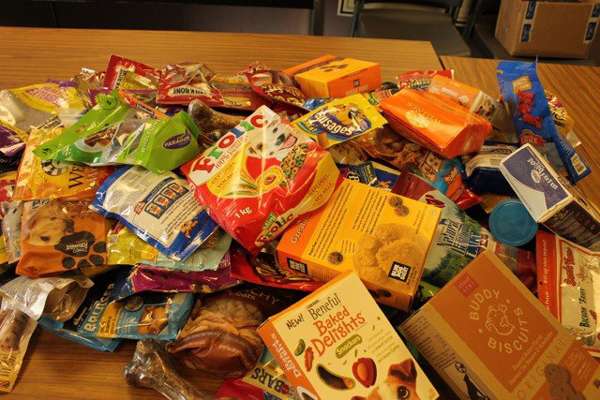 The "Lick It List" was posted on Facebook and included activities like walking around Bingo's favorite block and feeding her treats from around the world. About a month after the list was posted on Facebook, the family started getting packages full of treats from places as far away as Australia and China. They told the Winnipeg Free Press the mail was enough to fill an SUV.
The list even inspired Cesar Milan, dog trainer on TV's "The Dog Whisperer," to create the Bingo Hein Legacy Fund to help "make dreams come true for shelter dogs."
Mandi Hein said her son wanted to make Bingo immortal, and she thinks that is what he has done, and Bingo's story has spread around the world.
"It has just been amazing," she said. "I never would have thought it would have exploded like this. But it's about a boy, a dog and a wish. I guess I should have known."
×
Photos
Related links
Most recent Lifestyle stories