Estimated read time: 1-2 minutes
This archived news story is available only for your personal, non-commercial use. Information in the story may be outdated or superseded by additional information. Reading or replaying the story in its archived form does not constitute a republication of the story.
LAYTON — Shipping pallets became speed demons Wednesday as Pioneer Adult Rehab Center held its fourth annual Pallet Grand Prix race at Layton Hills Mall.
The center, known as PARC, is a clinic in Clearfield designed to help those with disabilities find employment. PARC Marketing Manager Chad Miller described the event as a fun way to celebrate the efforts of the organization.
"It's an event and a celebration," said Miller. "It's to show that these businesses and individuals are committed to doing this — to helping those with disabilities."
Wooden shipping pallets were sponsored by companies and turned into race cars with themes ranging from toilet bowls to high school pride. The pallet racers then are driven by people with disabilities.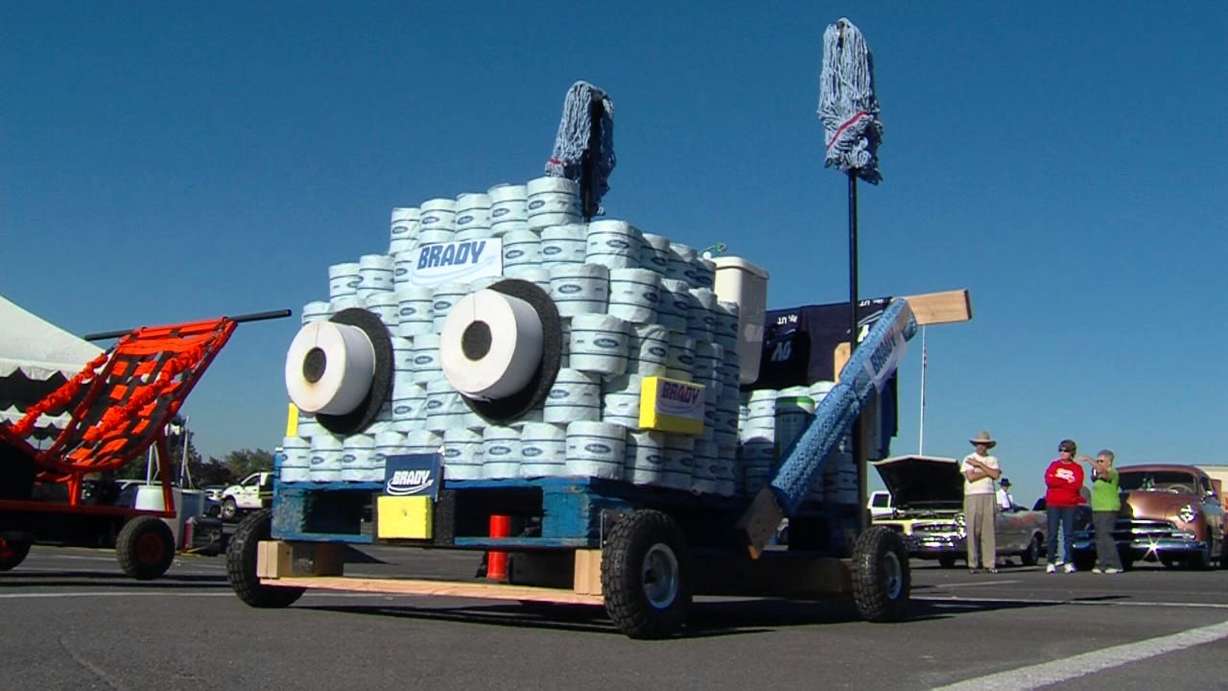 The goal of the race is to celebrate the partnership between PARC, the people with disabilities and community employers. Each company has sponsored a wooden pallet, turned it into a racing machine and paid a small entrance fee to race. The companies have taken time, money and energy to promote and partner with PARC in its mission to foster independence for people with disabilities through employment and training.
A total of eight companies participated in the race this year, with many more planning on joining next year, according to Miller. Companies involved were excited to support the cause, but some had all of their chips on the table.
"We're excited to participate. Of course, we're gonna win," said Steve Gibson of Brady Industries, standing proudly next to his toilet paper and mop laden creation. "We've got some good horsepower in a couple of big warehouse guys."
×
Photos