Estimated read time: 2-3 minutes
This archived news story is available only for your personal, non-commercial use. Information in the story may be outdated or superseded by additional information. Reading or replaying the story in its archived form does not constitute a republication of the story.
SALT LAKE CITY — Jordan Wynn is done playing football.
Utah head football coach Kyle Whittingham made the announcement during his weekly press conference.
Related:
Jordan, after speaking with his father, told Whittingham that after suffering another shoulder injury that he has decided to move on with life after football.
"He's fought the good fight," Whittingham said about Wynn. "This is the fourth time he's injured his shoulder. Enough is enough."
Wynn was injured with 1:04 left in the 1st half of the Utes 27-20 overtime loss to Utah State. Whittingham says more tests need to be done but its likely Wynn will need to have another surgery to repair his left shoulder.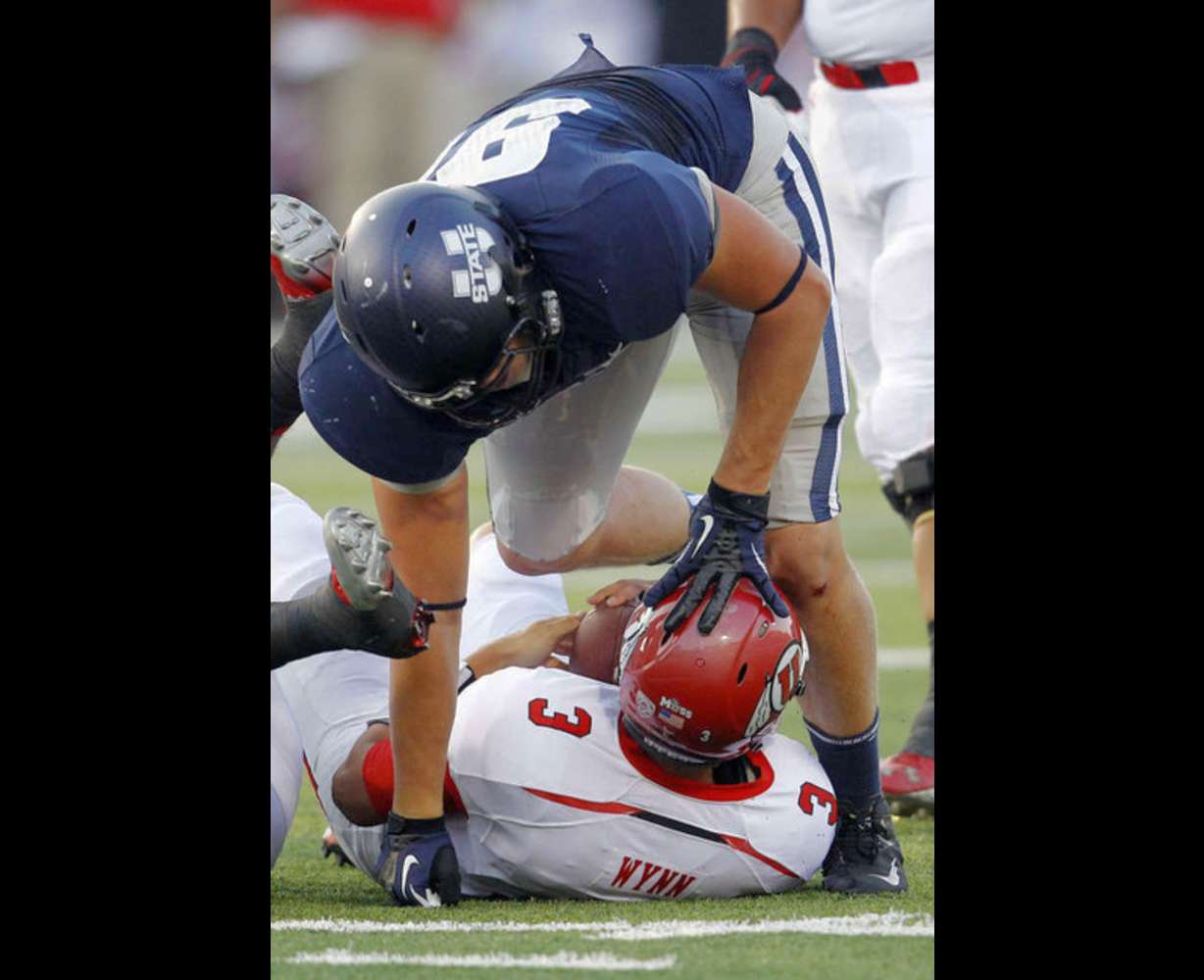 "If he was my son I would probably encourage him to do the same," Whittingham says.
Teammate Dallin Rogers was sad to hear the news but it didn't come as a surprise.
"He's been through a lot," says Rogers. "I think a lot of us suspected it in the back of our mind. It's a bad situation for him and we really feel for him."
The Utes now move forward with senior Jon Hays and freshman Travis Wilson at quarterback. A starter will not be named before the game against BYU on Saturday.
The two will battle for the starting position this week in practice. Whittingham says Hays has the upper hand but will give Wilson every opportunity to win the job.
"There is nothing right now other than experience that he hasn't demonstrated," Whittingham says about Wilson. "May the best man win."
Wynn will remain with the team this season, attend team meetings and assist with Hays and Wilson. He has already earned his degree and has interest in coaching. He spoke with Whittingham about being a student assistant or graduate assistant in the future.
×
Related stories
Most recent Sports stories