Estimated read time: 2-3 minutes
This archived news story is available only for your personal, non-commercial use. Information in the story may be outdated or superseded by additional information. Reading or replaying the story in its archived form does not constitute a republication of the story.
SALT LAKE CITY - The Utah Jazz have a logjam with their big men, they have the hardworking scrapper, the point-scoring center, the fan favorite with potential, the dunk champ and the unknown enigma from Turkey.
The Jazz drafted the Turkish Enes Kanter with the third pick in last years draft. There was not much known about him and this summer he is changing that with an amazing social media run.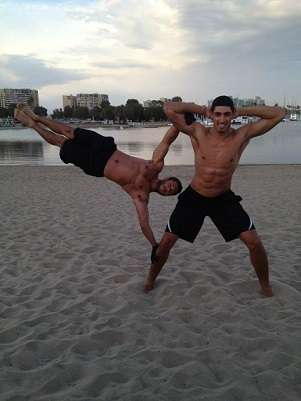 The 20-year-old is the fourth big man and is still a bit of an unknown even to the media. He is always the first player out of the locker room. He is showered and dressed often before the media members get a chance to talk to him.
His summer started with what might be the greatest basketball intro ever with his thank you to the fans and mic drop in the last regular season game last year. Last year he was quiet, but the team, especially Al Jefferson, had him break out of his shell.
But, who knew that under the shell was hiding his ripped Adonis-like body.
The sophomore center is training with the team and a handful of basketball stars. He is working with Kiki Vandeweghe and P3 sciences which has talked him as a freak of nature on their Facebook page.
"Tuesday: Just finished taking Utah Jazz big man Enes Kanter through his initial assessment at P3. Enes is an absolute beast, and at age 20 already one of the strongest NBA players that we have tested. (!!!!!!!!!!!*) His lower extremity bilateral force characteristics are very symmetrical in dynamic movement....Enes takes too long to reach peak force and needs to improve his hip extension, lower extremity power/acceleration and eccentric adaptation. He also reaches instead of drives when accelerating in all planes. We are very confident that we can improve these qualities, and enable Enes to become a much more explosive athlete on the basketball court."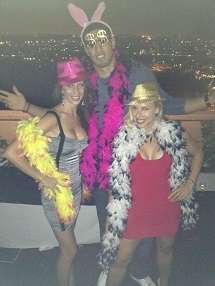 This has lead to Bleacher Report talking about Kanter as one of the top-draft picks that will take a step next year.
"His season might not be much better statistically, but I expect a much stronger year from Kanter as he gets more and more accustomed to the NBA game."
But according to his recent set of Twitter pictures his biggest step might be his image and his attitude with the fans off the court.
The pictures include the above shown workout pictures and some pictures with him and some attractive ladies, they are all clean, here is one of Enes chilling with some ladies in some dollar sign shades and bunny ears.
Fall is coming on and the season is drawing closer, but for now, as Spencer Hall from Saltcityhoops has tweeted, "The Summer of Enes continues."
×
Related stories
Most recent Sports stories