Estimated read time: 2-3 minutes
This archived news story is available only for your personal, non-commercial use. Information in the story may be outdated or superseded by additional information. Reading or replaying the story in its archived form does not constitute a republication of the story.
SALT LAKE CITY/PROVO — Utah and BYU both notched wins Thursday night to kickoff the return of college football.
The Utes held the Northern Colorado Bears from even crossing midfield en route to a 41-0 shutout win, while the blue Cougars stomped on the red Cougars from Washington State 30-6 on a national ESPN audience.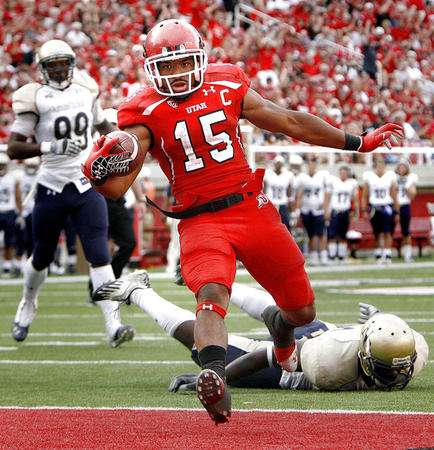 Utah's three FBS teams (Utes, Cougars, Aggies) won their games by a combined 105-9.
Because we love you, the fans, and because you are probably already checked out of the office, I've compiled the best plays into a highlight video for a great way to kickoff a long holiday weekend. And Aggie fans, we have you covered too, just in a different clip.
Check them both out in the player above.
Crazy Wrong Way Run
In keeping the football theme, special teams is one aspect of a game that a team can't ignore. Sure the offense can put up points and the defense can stop the run, but if your special teams doesn't know which direction your team is going ... it could spell quite the dilemma.
Thursday night Kent State lead Townson 24-7 near the end of the first half when the Golden Flashes lined up for a punt. The snap was good and the punt even better, but what happened next has quickly spread through the internet like a wildfire.
The punt deflected off a Towson player and was picked by KSU's Andre Parker, who ran the ball the wrong way nearly sixty yards.
What's more puzzling was that Parker had players blocking for him, and that Townson players were actually trying to tackle him.
"He told everybody that he saw a lot of room, so he forgot which was he was going at first, so he just saw a lot of room and he just kept running," teammate Demetrius Walton told NewsChannnel5.
The good news for Parker? You can't advance a fumbled punt, and the Golden Flashes were given the ball on the Townson 7-yard line.
×
Related stories
Most recent Sports stories