Estimated read time: 1-2 minutes
This archived news story is available only for your personal, non-commercial use. Information in the story may be outdated or superseded by additional information. Reading or replaying the story in its archived form does not constitute a republication of the story.
PROVO — Two brothers accused of shooting and stabbing their sister's boyfriend were arrested Tuesday and booked into the Utah County Jail.
Oscar Gutierrez, 21, and Adrian Gutierrez, 20, were arrested for investigation of attempted murder and giving false information to police.
The incident began just after midnight at an apartment complex in Provo, 974 W. 600 South, where tenants called police to report that a man and a woman were arguing outside.
When officers arrived, they found Victor Silva, 24, in a verbal fight with the mother of his girlfriend, said Provo Police Sgt. Brandon Post. The mother, girlfriend and two brothers all live in the apartment.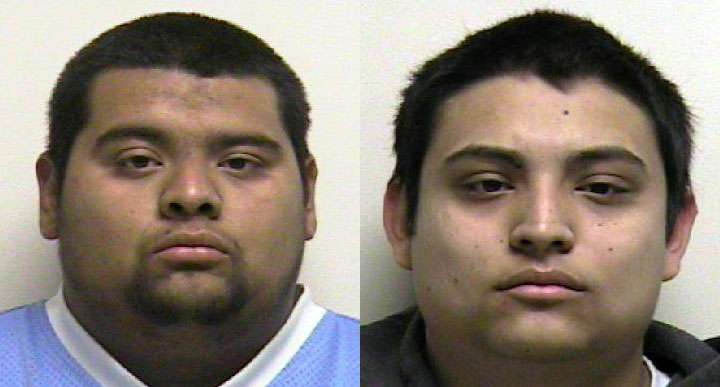 Police escorted Silva off the property about 1 a.m. But as soon as the officer was gone, Silva and the Gutierrez brothers continued their argument over the phone, Post said.
The argument apparently became so heated that the brothers decided to leave the apartment and drive to confront Silva. The ensuing fight resulted in Silva being shot and stabbed twice, Post said.
About 20 minutes after police had escorted Silva from the apartment complex property, an officer driving near 300 South and 400 West spotted him running and bleeding. He was taken to a local hospital to be treated for two minor stab wounds in the shoulder and one shotgun pellet in his rear.
Investigators initially had to sort through differing stories about how the boyfriend and two brothers came in contact with each other, according to Post.
Silva and his girlfriend have a child together, who also lives in the Gutierrez apartment. The initial argument was reportedly the result of an ongoing disagreement between the family and Silva, Post said.
Contributing: Shara Park and Randall Jeppesen
×
Photos