Estimated read time: 3-4 minutes
This archived news story is available only for your personal, non-commercial use. Information in the story may be outdated or superseded by additional information. Reading or replaying the story in its archived form does not constitute a republication of the story.
FERRON, Emery County — From the opening seconds of his 911 call, Randy Behling can be heard pleading with the woman in his arms to live.
"Please! Please breathe! Breathe! Breathe!" Behling begs, screaming it so loudly he drowns out the Emery County sheriff's dispatcher trying to identify herself.
"Come to my house," Behling demands, in the recording obtained Monday by the Deseret News and KSL through a public records request.
"Come here now!" he says more forcefully. "A girl just shot herself with my .40-caliber pistol."
The girl was A'Lisa Joy Weston, and the bullet had entered her chest.
"She's dead," Behling told the dispatcher through sobs. "Please, come to my home."
---
Come here now! A girl just shot herself with my .40-caliber pistol.
–Randy Behling, heard through 9-1-1 emergency audio recording
---
Emery County sheriff's investigators and ambulance crews did respond to Behling's home that night. And based on the preliminary evidence recovered there in the home of that central Utah town, prosecutors charged Behling in 7th District Court with manslaughter, a second-degree felony.
Behling, 33, also faces four counts of reckless endangerment, a class A misdemeanor, because his four children were home at the time of the shooting, and one count of carrying a dangerous weapon while under the influence of alcohol, a class B misdemeanor.
Investigators said Behling told them Weston, a 22-year-old acquaintance, was drunk when she showed up at his home on July 28 about 10:20 p.m.
Behling, who told detectives he was also drunk, said Weston told him she was breaking up with her boyfriend and "was just going to kill herself," according to a probable cause statement used to obtain a search warrant for Behling's home.
"Randy said that they were in his bedroom when this took place and that he keeps a pistol on the top shelf of his closet, which according to him is always kept loaded," Emery County sheriff's detective John Barnett wrote in the probable cause statement.
"Randy said that he reached up and grabbed his pistol and told (Weston) to go ahead and do it," Barnett wrote, adding that Behling also told him he then pursued Weston through the house telling her not to shoot herself.
"He told me that she pointed the gun at her head and then moved it down and the gun went off," the detective wrote.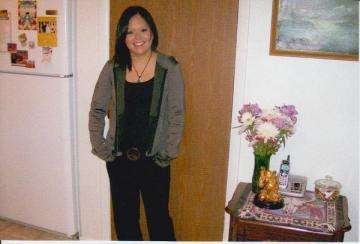 In addition to calling 911, Behling also called Weston's brother, Robert Brunson.
Brunson and Weston's boyfriend rushed to Behling's home, Brunson told the Deseret News several days after the shooting. But the bloody scene caused Brunson to question Behling's claim that his sister had shot herself.
"If she had shot herself, shouldn't he only have blood on his forearms and on his knees from trying to check on her?" Brunson said.
Melissa Weston also rejected the idea that her daughter would commit suicide.
"That's not something my daughter would do," she said on July 31. "She was very vibrant, a go-getter, a very strong woman."
Emery County Sheriff's Capt. Kyle Ekker said Monday that investigators are still waiting on an autopsy report and have sent evidence to the Utah State Crime Lab for analysis. Authorities won't say much more about the case until they have all the test results in hand, he said.
Behling was booked into the Emery County Jail on the night of the shooting. However, a judge authorized his release into an in-patient substance abuse treatment facility, Ekker said, and he is no longer in jail. He is due back in court Oct. 16 for a preliminary hearing.
×
Related stories
Most recent Utah stories