Estimated read time: 2-3 minutes
This archived news story is available only for your personal, non-commercial use. Information in the story may be outdated or superseded by additional information. Reading or replaying the story in its archived form does not constitute a republication of the story.
RIVERTON — A Riverton family undoubtedly considers Utah the best place to live.
They should know — they've spent the last 30 years visiting every city, town, and ghost town in the state.
The Gallacher family estimates they've traveled nearly a million miles criss-crossing Utah. On Monday, they one of the last stops on their map: Promontory Point. The Gallacher's have been everywhere from Abraham to Zane, Utah, and points in between. They started when they first got married — 30 years ago. They said they were too poor at the time to go anywhere else. But then, they soon realized they didn't have to. They say everything they wanted to see and do is right here in Utah.
"We have everything we need. It's in our own backyard. We love Utah," said Ken Gallacher.
The Gallacher family has grown from the young couple to a group of four adult children, each now with their own families. Their decades spent traveling the state — visiting 593 cities, towns and landmarks — in their camper with their four kids in tow have provided fond memories for the entire family.
"I'm convinced Utah has a piece of the other 49 states," Ken said. "You have the Alaskan-like summits of the Uintahs in the North, the Hawaiian-style beaches of Lake Powell and the Kansas-style prairies of Summit Point."
From animals to potatoes, it's been an experience that has brought this family closer.
"When we get out there, there's no television, no cell phone," Brenda Gallacher said. "The kids get out there and they literally spend that time together and play. I think we've had more time really laughing."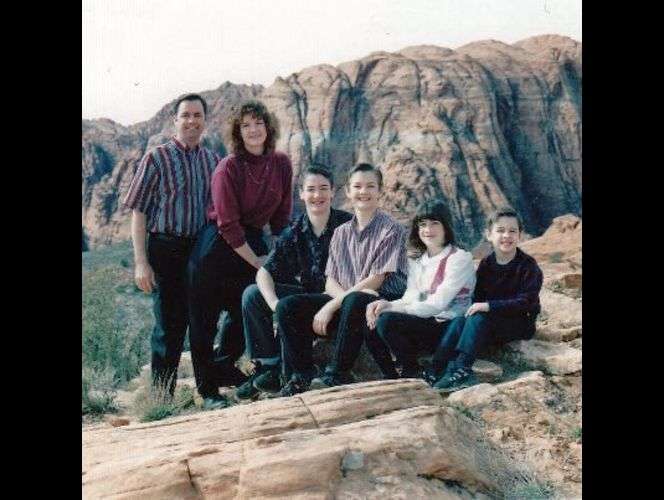 "There are places in Utah that you would never guess were out there unless you went out looking for them," Ken said. "They're not talked about in the travel council or anything like that. But when we found these places we were astounded. We found some places that most people don't even know about."
The Gallacher's say their family favorite is Snow Canyon. They've been going there for two decades now — the rangers gave them a certificate of appreciation for their time spent there. Now, on Tuesday, the Gallacher's are expected to meet with Governor Herbert to talk about their journey — and they say it's not over. They may have hit all the cities and towns in Utah, but they promise to keep exploring, because they say there's no way you can see everything in this beautiful state.
×
Photos
Related stories
Most recent Utah stories