Estimated read time: 3-4 minutes
This archived news story is available only for your personal, non-commercial use. Information in the story may be outdated or superseded by additional information. Reading or replaying the story in its archived form does not constitute a republication of the story.
WEST VALLEY CITY — Naufahu Tahi had a successful run at BYU and in the NFL. Now he is back where it all started, at Granger High School.
Tahi recently retired from the NFL and returned to Utah. While working out at Granger High School he ran into his cousin who is a member of the Granger coaching staff.
"He asked me what I was doing and I said 'nothing really'," Fahu remembers. "He asked me if I wanted to help. I was thinking it was like a volunteer thing but next thing you know I'm sitting with Cecil in his office the next morning and I'm the running backs coach now."
Cecil Thomas is the Head Coach at Granger. He took over a month ago after Alex Gerke took a job at SMU. The decision to add Tahi to his staff was an easy one.
"He brings a lot to the table," Thomas says about Fahu. "He's a Granger alum. He played here. He knows the kids inside and out so it was a no-brainer."
Prep football
Tahi's presence is also inspiring for the players on the team who look up to one of the school's all-time greatest players.
"I was really surprised," says running back Mone Latu. "I was happy that he came, excited."
Players get to learn from a player who went to Granger and developed into an NFL fullback. They realize that if they put in the work they can accomplish their goals like he did.
"It's very inspiring," says running back Tani Lehauli. "It touches all of us a lot to learn that he came to this high school, knowing that since he came from Granger that anyone from Granger can make it."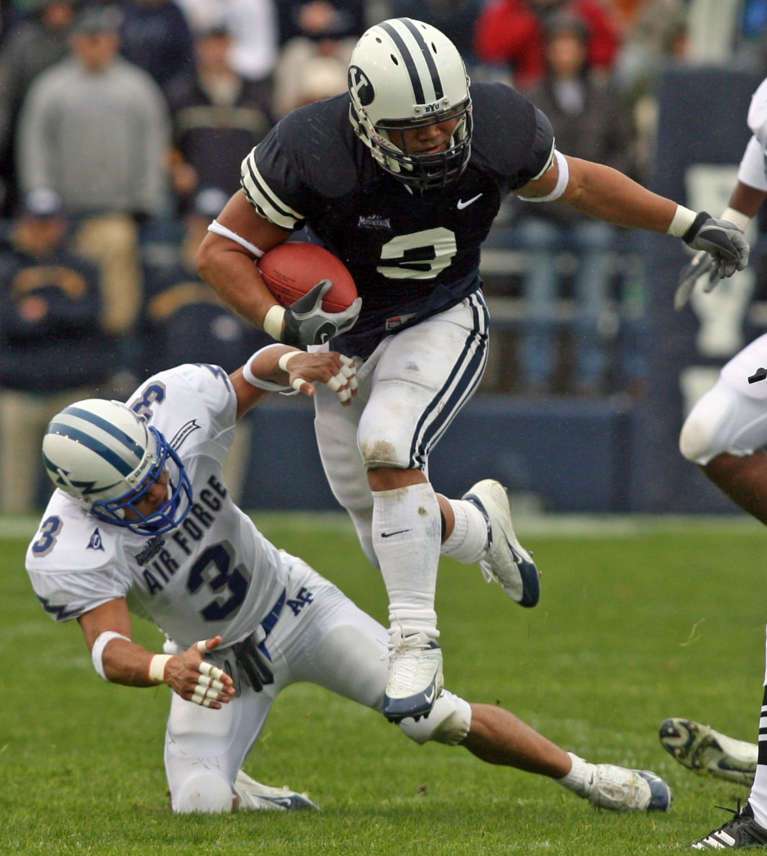 "He's a great coach and the fact that he's been there done that and proved himself, these kids are going to look up to that," says Thomas.
Tahi is the all-time career rushing leader in Utah high school history with 5,663. He rushed for 2,176 yards during his junior year at Granger. HIs accomplishments earned him all-american honors and a scholarship to BYU.
He played 4 years at BYU sharing the backfield with Luke Staley, Curtis Brown and Fui Vakapuna.
Tahi went undrafted after college but landed on the Cincinnati Bengals practice squad.
In 2007 he found a home with the Minnesota Vikings where he blocked for Brett Favre and Adrian Peterson during his 4 years with the team.
Tahi signed a free agent contract with the Jacksonville Jaguars. But during the first day of training camp he made the decision to retire.
He said he wasn't there physically and mentally and though he still loves the game of football his heart wasn't in it. He also wanted to spend more time with his oldest son who was just diagnosed with epilepsy.
"We don't know how severe it was but that was a huge part of the decision to come home and be with him," he says.
Now his focus is on coaching which is something he's always wanted to do. He just didn't think it would happen so quickly.
"I just love being able to coach these guys up and share what I've learned throughout the years in high school, college, and the NFL," he says. "If there is one of these players that can take it from me and hopefully do the same thing then I've done my job."
×
Related stories