Estimated read time: 3-4 minutes
This archived news story is available only for your personal, non-commercial use. Information in the story may be outdated or superseded by additional information. Reading or replaying the story in its archived form does not constitute a republication of the story.
SALT LAKE CITY — "Are U ready?"
That's what the University of Utah is asking in it's newest promotional ad for the upcoming football season.
I don't know about you, but I'm itching for some football.
I'm finding myself watching 4th quarter pre-season football, even though I don't even know anybody still on the field.
Listen, I love baseball, but nothing rivals the speed and power of football.
And, check out the little dig at BYU at the end of the video.
Collie concussed?
Former BYU Cougar Austin Collie, who's had a history of concussions since entering the NFL, took another big hit in Sunday night's game against the Pittsburgh Steelers.
Half way through the first quarter Collie caught a pass over the middle from Colts rookie quarterback Andrew Luck. On his way down Collie took a forearm to the helmet from the Steelers' Larry Foote.
Collie left the game with concussion-like symptoms and didn't return.
Ex-Colts GM Bill Polian said on ESPN, Best left in the hands of the medical people... I wouldn't expect he'd be back in the preseason."
Here's hoping he's back for the regular season.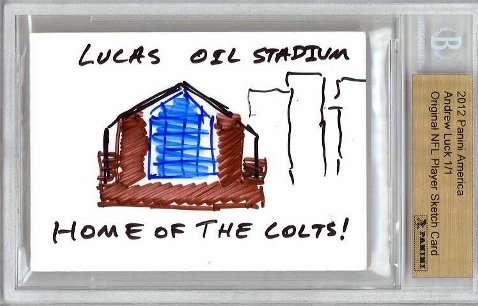 As Luck would have itA few weeks ago we highlighted NFL rookies' efforts to "sketch something" and what we ended up with was third-grade quality illustrations.
Well, apparently quality doesn't matter, because the above-mentioned Andrew Luck's sketch of Lucas Oil Stadium sold on eBay for $1,500.
Why?
Who knows, but it'll look great on the fridge next to a 4-year-old's interpretation of a tiger.
Oh, for what it's worth, Luck graduated from Stanford with a bachelor's degree in architectural design.
From the diamond to the reality TV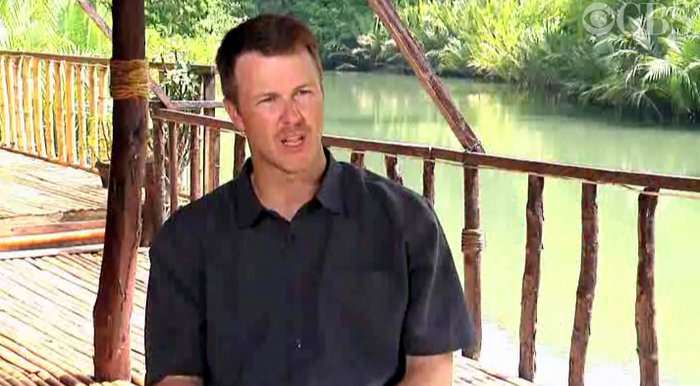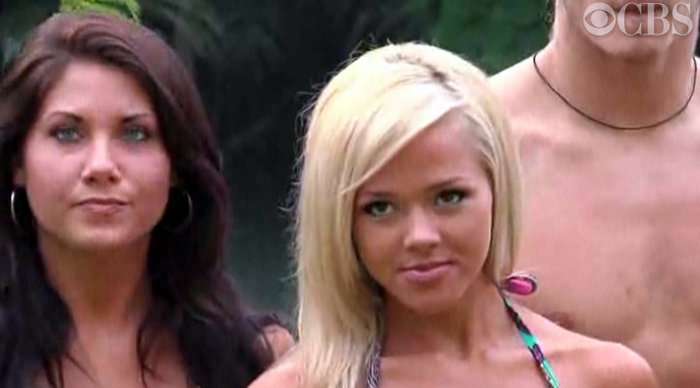 For Major League Baseball slugger Jeff Kent is trying his hands at reality TV.
Kent, who played for several teams during his career including the Mets, Giants and Dodgers, is one of the contestants on the next season of "Survivor."
"SURVIVOR: PHILIPPINES" kicks off next month with Kent a part of the Kalabaw ("Water Buffalo") tribe.
80s television star Lisa Whelchel ("The Facts of Life") will be a member of the Tandang ("Rooster") tribe.
And part of the Matsing ("Monkey") tribe, former Miss Utah Teen, 20-year-old Angie Layton from Provo.
"I don't want to embarrass myself," Kent said. My guess why he chose "Survivor" or "Dancing With the Stars."
If it wasn't for those pesky investigators
If getting caught cheating wasn't bad enough, now it's come to light that San Francisco Giants All-Star Melky Cabrera and an associate purchased a website in an attempt to provide "evidence" in support of Cabrera's claim that he inadvertently took the substance that caused a positive drug test.
Baseball officials uncovered the scheme as Cabrera prepared his case to challenge the test. Cabrera's grievance then was dropped, and MLB announced a 50-game suspension Wednesday.
Juan Nunez, who works with Cabrera's agents, purchased an existing website and attempted to alter it in a manner that would allow Cabrera to claim the positive test was caused by a substance obtained through the website. The New York Daily News reported Nunez paid $10,000 for the website.
"If you create a new website, you would know when the website was created," a baseball official said. "At least they were smart enough to buy an existing website."
The baseball official said MLB investigators were able to use their forensic resources to trace the website back to Nunez.
×
Most recent Sports stories