Estimated read time: 1-2 minutes
This archived news story is available only for your personal, non-commercial use. Information in the story may be outdated or superseded by additional information. Reading or replaying the story in its archived form does not constitute a republication of the story.
HEBER — The Fox Bay Fire had burned 550 acres and was 40 percent contained as of Sunday morning.
The Fox Bay Condominiums and Lodge at Stillwater remain evacuated. Homeowners will be able to return to their homes at 4 p.m. Sunday.
The fire began as three separate fires that started near Highway 40 in the Jordanelle Basin shortly before 3 p.m. Saturday and converged into one. The point of origin was close enough to the road that it could have been caused by a vehicle, according to Janet Carson, with Wasatch County Fire and EMS.
"We don't know the cause at this time, but we're assuming because it was so close to the road, it could have been caused by a vehicle," she said. "There are lots of different things that could have started it."
For further updates:
For further updates on the fire, call the Wasatch County Administration Building at 435-654-3211.
Carson said the fire could have been human caused, but arson is not suspected.
There were originally about 200 personnel working on the fire, but crews have been reduced to between 40 and 50 due to the fast containment of the blaze. The Bureau of Land Management, the Forest Service, Wasatch County Fire and the public works department all have personnel on site.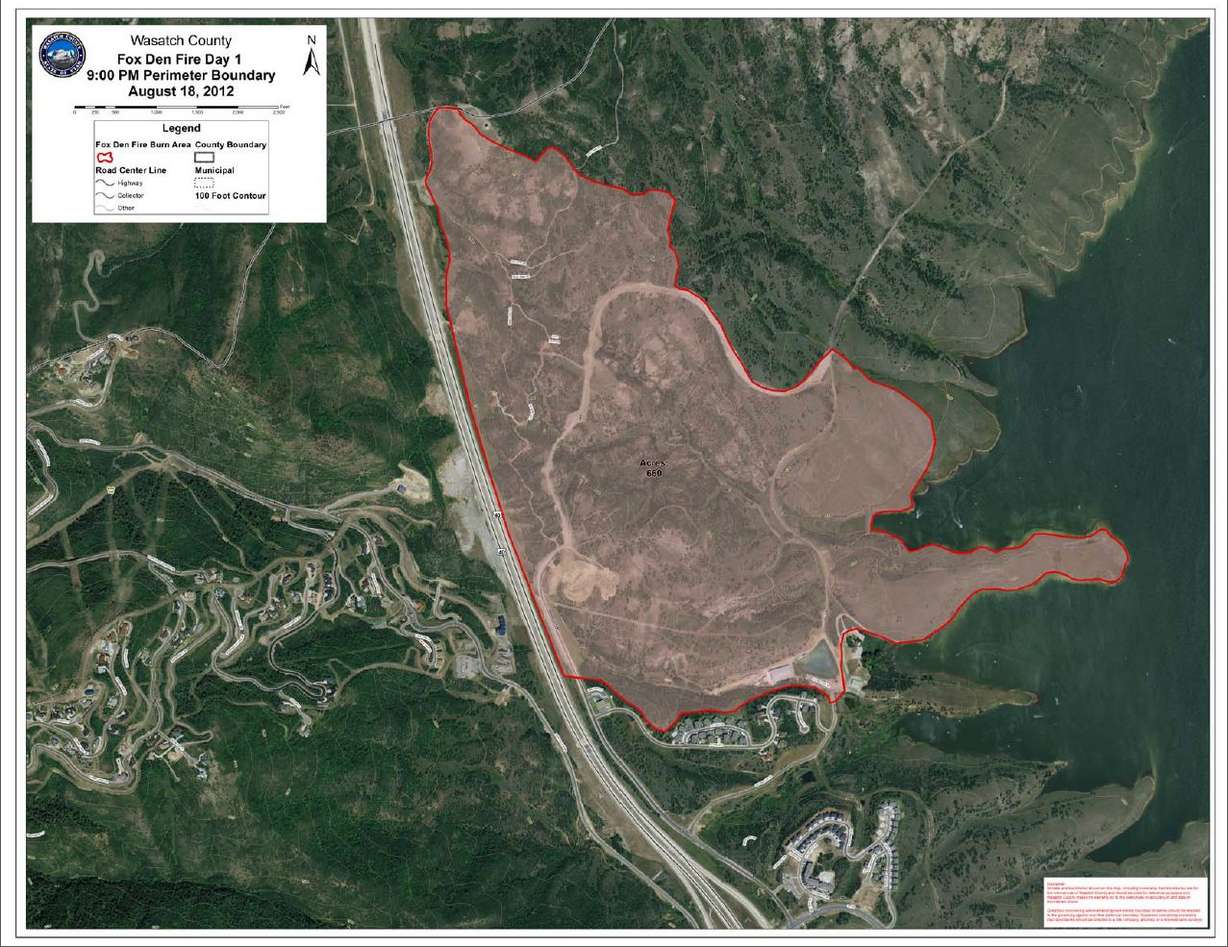 Crews are attempting to keep the fire heading toward the Jordanelle Reservoir.
"Winds are quite low right now, and we really want to move on it," Carson said. The winds will pick up around 3 p.m., and we'd like to stay on top of it so when that happens, we'll be prepared."
Helicopters and air tankers will be on site Sunday, and officials hope to see the same success they saw Saturday night.
Those evacuated from the Jordanelle State Park will be allowed to return Sunday to retrieve their belongings. The park remains closed until further notice.
Contributing: Roger Cary
×
Photos
Related links
Related stories