Estimated read time: 2-3 minutes
This archived news story is available only for your personal, non-commercial use. Information in the story may be outdated or superseded by additional information. Reading or replaying the story in its archived form does not constitute a republication of the story.
BOUNTIFUL -- For firefighters at the South Davis Metro Fire Agency, it's all about tradition, history and giving back.
South Davis Metro Fire covers some 37 square miles and protects 95,000 people, but it's the 100 or so who work here that make it all work.
---
Born and raised here, this has been a dream of mine to come here and work for this department with lots of history.
–Fire Chief Jim Rampton
---
Fire Chief Jim Rampton runs a tight ship. His grandfather was the first paid fire chief in Bountiful and his father and uncle also worked at the department.
"Born and raised here, this has been a dream of mine to come here and work for this department with lots of history," Rampton said.
When the firefighters aren't busy responding to the average of 20 calls they receive a day, they're hard at work training.
But it's not just death-defying stunts atop ladders to try to save people's lives that keep these South Davis firefighters going. They also perform charitable work, which they say is just as meaningful.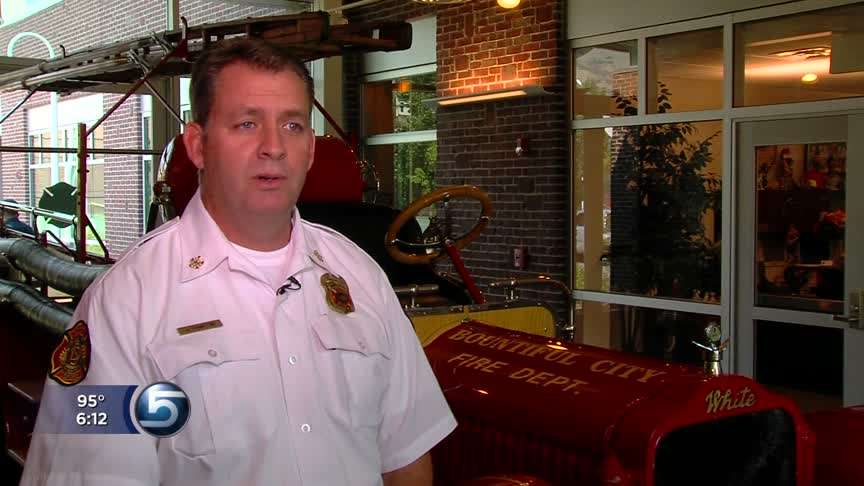 Captain Greg Stewart not only fights fires, he volunteers with Youth Making a Difference, an organization that sends Salt Lake-area high school students to India to help children there.
"I definitely think it helps because we work in such an emergent condition here, you have to roll with it," said Stewart. "When you're in a foreign country, third-world country, things change constantly. So if you can relax and maintain and roll with it -- turn it into a change for better -- it works out great."
I got a tour of the beautiful station house. The firefighters also taught me a little Firefighting 101. First, I needed a change of wardrobe. I got the chance to climb the ladder on a truck, pull out the water hose, and even put out my first fire.
Thankfully no one got hurt.
I can tell you, if you want a good workout, put on one of those uniforms. You will shed a few calories out there in the heat. These firefighters deserve a lot of respect.
KSL is committed to telling the unique stories of our state's firefighters who protect their communities every day. We'll be running a month-long series on Utah's "Five-alarm Heroes." Be sure to stay tuned.
×
Related links
Most recent Utah stories