Estimated read time: 3-4 minutes
This archived news story is available only for your personal, non-commercial use. Information in the story may be outdated or superseded by additional information. Reading or replaying the story in its archived form does not constitute a republication of the story.
SALT LAKE CITY — I have to admit, my bicycle pretty much went into mothballs when I got my driver license. It was long before the advent of mountain bikes and except for a skin-busting experience while shooting a slick rock special in Moab; I have successfully resisted the urge to use pedal power.
This past week, I made up for any lost time as I was thrust into the television play-by-play role for the Larry H. Miller 2012 Tour of Utah.
There is a thriving cycling community in Utah which far exceeds the sometimes frustrating riders who can drive you crazy on our roadways. You know, those folks who are part of the traffic flow until it's more convenient to become something else when they reach an intersection, and then they weave through cars and might even decide to assume pedestrian rights, only to rejoin the traffic again when they have made it through the light.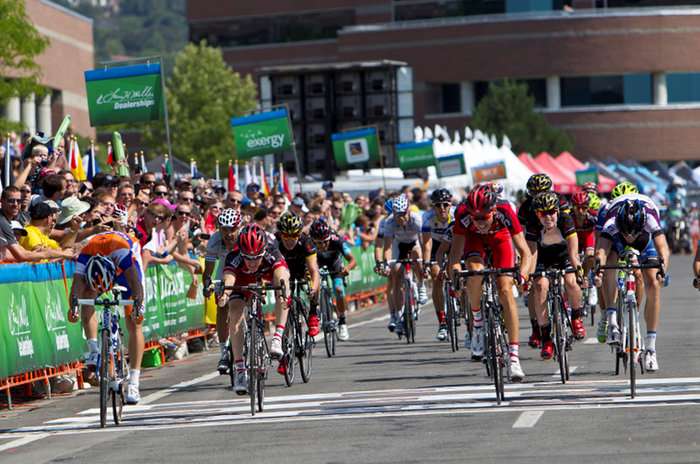 The 129 pro riders in the Tour of Utah provided the state with another world class athletic event. This year's field featured dozens of riders with Tour de France, Giro d'italia, and Vuelta a Espana, cycling's grand Tour, experience.
These three events beginning in May and ending in September are the equivalent of golf's majors. To continue the analogy, that makes the Tour of Utah akin to the memorial or a similar stop on the regular tour.
For six days riders were tested by Utah's secular but rugged terrain. The final stage ending with a 3,000-foot climb up Guardsman's Way, over empire pass and into Park City is the single toughest test in any American race, and perhaps of any race in the world, including the Tour de France. Tour of Utah riders who have ridden both say Utah's climb, beginning at 8,000 feet, 2,000 more than the Alp d' Hues start, and the 11,000-foot summit, 70 feet higher than the French finish, tip the scales in Utah's favor.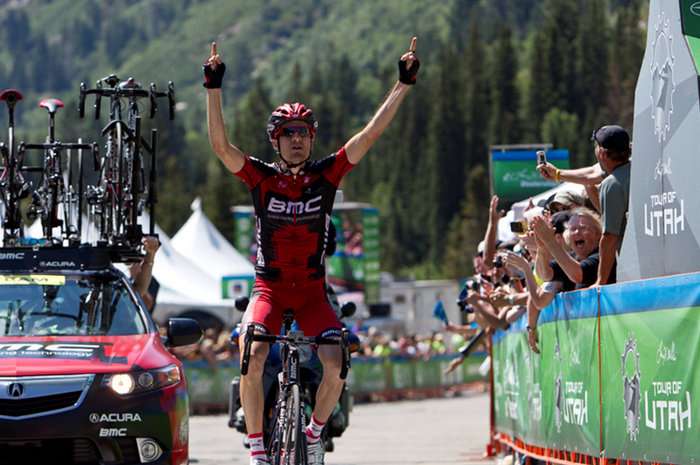 Utahns are missing out despite the large crowds in Park City, and up little canyon for the Saturday Snowbird stage. Not since the Olympics have we seen such an international festival. With riders from 23 countries, it sounds like a European invasion. Team and national colors blend to form the ultimate international visual experience and the now-famous cowbells we discovered in 2002 takes on a trip down sports memory lane. There is room for more local revelers. Sample the party next year and see what you've been missing.
With national television exposure, the Tour of Utah is an ideal platform to further tout this state to a nation that knows relatively little about what we have to offer, short of our national parks. I had correspondence from the east coast to the west, the Great Lakes to Texas during the week of telecasts.
Who could have guessed 130 guys in spandex could have such an impact on Utah tourism?
Don't worry, I'm not about to get my Astra Tour de France bike out of mothballs and if you see me in cycling shorts, don't worry about sharing the road, just take me out of my misery then and there.
×
Related links
Related stories