Estimated read time: 5-6 minutes
This archived news story is available only for your personal, non-commercial use. Information in the story may be outdated or superseded by additional information. Reading or replaying the story in its archived form does not constitute a republication of the story.
SALT LAKE CITY — There's no better way to experience film than to flagrantly ignore your body's cry for sleep while joining fellow fans at a midnight screening of some geek-charged blockbuster.
Midnight screenings are where light sabers swing and magic wands wave. Cheers welcome in the opening credits, and audiences unite in believing they're about to witness the finest movie ever set in celluloid.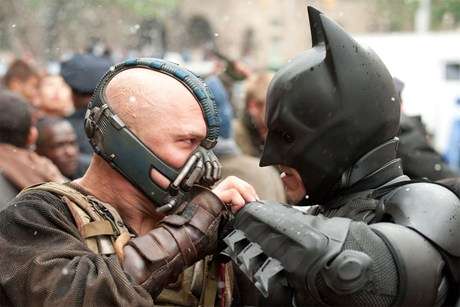 So when the tragic shooting in Colorado took place this past weekend, while it was in fact a blow to anyone who enters a movie theater to escape this crazy world for a few hours, it was an especially heavy blow to those of us who celebrate film.
Let's be honest, the kid wearing his favorite "Ghostbusters" shirt to school probably isn't mingling with popularity. In fact, he's probably endured more than his fair share of name-calling and bullying sessions. But at a midnight screening, he gets a thumbs up. Some stranger might just tell him how cool that proton pack is.
I received a text from a dear friend last Friday morning that read:
"Still want to come watch Batman in Aurora?"
My internal answer wasn't just "Yes," it was, "I've never wanted to see a specific film in a specific place more in my entire life."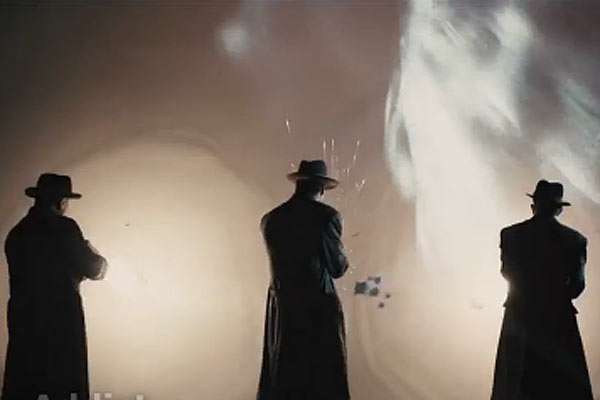 And let me just take a minute to virtually high five everyone who went out to see a movie this weekend. When I read this morning that "'The Dark Knight Rises' set a box office record with $161 million in wake of the Aurora theater shooting," I couldn't be prouder of my fellow film geeks.
I think in many ways, proclaiming that we won't be bullied is the most appropriate tribute we could pay to the victims of July 20.
'Gangster Squad'
While I definitely think not staying home this past weekend was the right move for moviegoers, I also respect Warner Brother's decision to make a few edits to their soon-to-be-released "Gangster Squad," a Sean Penn, Ryan Gosling cops-and-mobsters movie being released this September.
According to the Los Angeles Times, one scene in the film included a moment where "automatic gunfire rips through (a movie screen) as horrified filmgoers rush for the exits and police try to stop the mayhem."
The Times goes on to report, "Studio executives are discussing the possibilities of pushing the release date and recutting the film to minimize the theater shooting scene or remove it altogether, according to two knowledgeable people not authorized to discuss the matter publicly."
Warner Brothers, production company behind both "The Dark Knight Rises" and "Gangster Squad," is definitely the studio receiving the most attention associated with the recent tragedy, so it's probably safe to say some changes will take place. How extensive the edits, and what that means for release dates, however, will be something I imagine Gosling fans will be watching closely.
'The Master'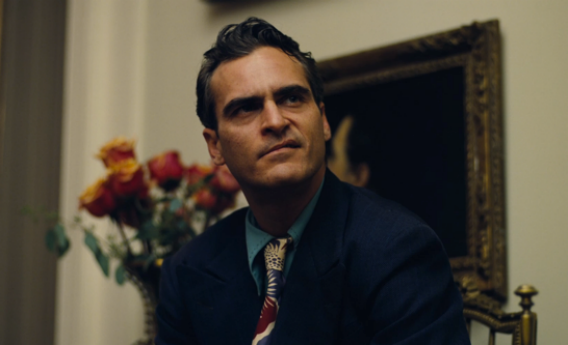 Yahoo Movies has a trailer for Paul Thomas Anderson's, "The Master." Anderson has enjoyed critical success for "Boogie Nights," "Punch Drunk Love" and "There Will be Blood," and the latest trailer for "The Master" looks like it will fall in line with the rest of his "important" works.
Seeming to take aim at Scientology, the film brings Joaquin Phoenix back to the cinematic universe as a devout follower of a possibly deceptive but charismatic leader played by Phillip Seymore Hoffman.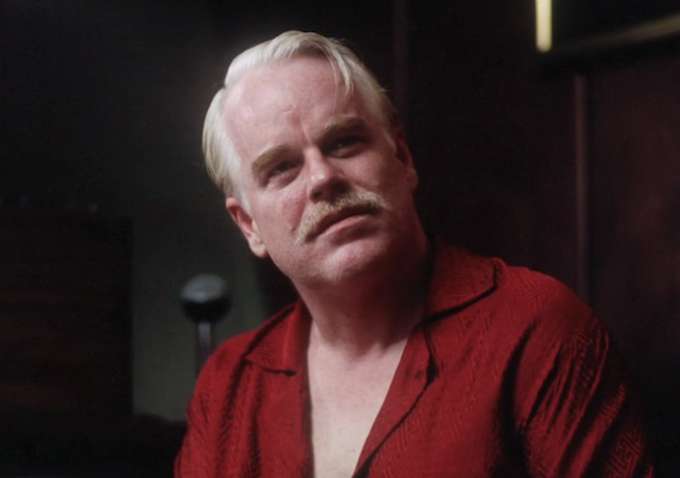 Hoffman's following seems to increase as Phoenix questions how upfront "the Master" is being with his congregation.
Ready for its October release, "the Master" will definitely be gunning for awards season. And with Anderson, Phoenix and Hoffman pushing the project, it would be pretty shocking to see any of the major award shows not recognize the project with at least performance nods.
'Man of Steel'
Several teasers, one available at Yahoo Movies, were recently released for the upcoming Superman film, directed by Zack Snyder and starring Henry Cavill. With DC recently announcing its commitment to bringing the Justice League together, the question on everyone's mind is how will "Man of Steel" start setting up audiences for a multi-hero DC universe.
Snyder seemed to shed some light on the issue when HeyYouGuys asked a few months back. His answer, "It doesn't."
He went on to explain, "Like what Chris Nolan is doing and what I'm doing with Superman, what they'll do with Justice League will be its own thing with its own Batman and own Superman. We'll be over here with our movie and they'll kinda get to do it twice, which is kinda cool."
However, at this year's Comic Con, Snyder seemed to contradict himself. The Los Angeles Times reported Snyder as saying: " 'Superman is the jewel in the DC crown,' Snyder told the Hall H audience of about 6,500. And really what we're trying to do is get his house in order, and then who knows what's possible."
Hopefully they don't go the easy route and just make an independent Justice League film. The footage for "Man of Steel" looks especially promising, and if they could use that in the same way Marvel used "Iron Man," as a spring board for the tone of the universe, DC may be in a position to give audiences something amazing when its heroes finally meet up.
You can contact Travis at TSPoppleton@gmail.com.
×
Related stories
Most recent Features stories