Estimated read time: 6-7 minutes
This archived news story is available only for your personal, non-commercial use. Information in the story may be outdated or superseded by additional information. Reading or replaying the story in its archived form does not constitute a republication of the story.
AURORA, Co. — Cloaked in as much mystery as the midnight showing of "The Dark Knight Rises," James Holmes — suspect in the shooting at a Aurora, Colo., movie theater that left 12 dead and 58 injured — appears to have little to no digital footprint.
It is almost as if James Holmes, 24, formerly of San Diego, never existed.
Since the tragic shooting early Friday, law enforcement authorities, news organizations and citizens throughout the country — myself included — have been trying to learn more about Holmes.
While many Americans share their entire lives online through social media with status updates, posts, photos and location check-ins, that wasn't the case with James Holmes.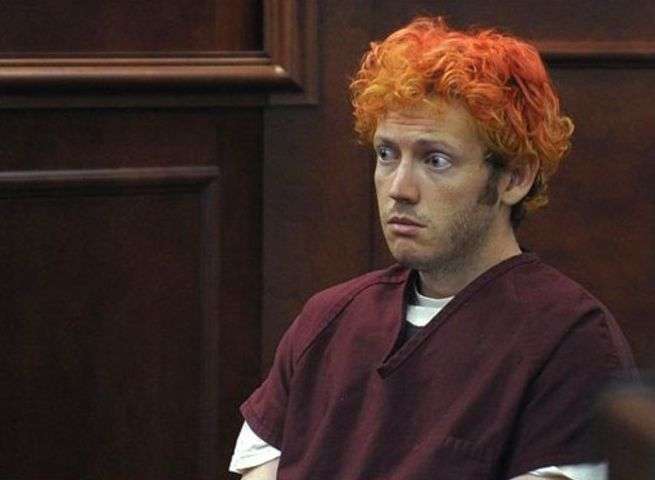 While previous incidents have indicated that crazed lone gunmen often telegraph their intentions long before committing acts of violence, that doesn't seem to be true with this suspect.
Unlike the cases of Jared Lee Loughner, accused of killing six people and seriously injuring Rep. Gabrielle Giffords during a shooting in Tucson, Ariz., and Anders Behring Breivik, who admitted during his trial to killing 77 people in Norway, it appears that no online confession was made related to the "Dark Knight" shooting.
Scouring the Internet for "James Holmes" was no easy task. With thousands of Americans sharing this common name, one would have to look long and hard. After all, early news reports indicated that Holmes barely existed in real life, let alone in cyberspace.
An experienced investigator and social media expert myself, I found no existence of a Facebook, Twitter, LinkedIn, Classmates, Pinterest, Google Plus, or LiveJournal account for Holmes. I was able to locate an old MySpace page for Holmes in which his only post was an initial one when he opened the account. With the exception of MySpace co- founder Tom Anderson, Holmes had no "real" MySpace friends.
Over the weekend TMZ also reported the James Holmes MySpace account.
This lack of Web presence stands in contrast to the online activity of both Loughner, who had a MySpace page and a YouTube account, and Breivik, who published an online manifesto. But Holmes appears to be what some call an "online ghost."
While it is possible that Holmes simply did not have much of an online identity, it seems unlikely that he had no online fingerprints at all. Some experts suggest an online identity under a pseudonym may emerge, or that Holmes, as a tech-savvy graduate student, limited himself to university communications that were password protected.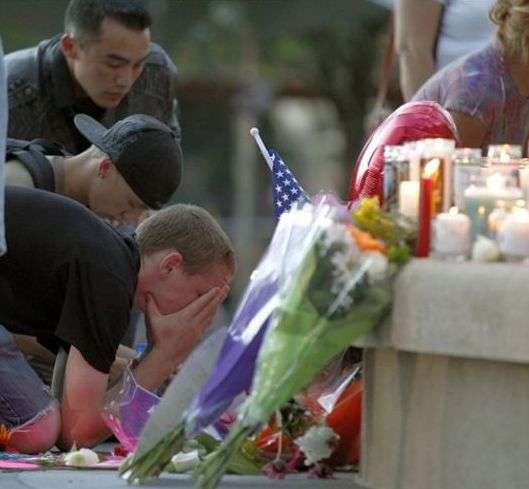 Most social media services — such as Facebook, LinkedIn and Google Plus — have strict policies requiring users to go by their real names. But false profiles that appear real do exist among the various social media networks. Appearing real and left unflagged by another user or "friend," an individual could conceivably use a service without revealing his true identity.
There is also the possibility that Holmes worked hard to erase his identity online, but experts think that is unlikely.
"In the age of social media and an instant online presence, it's extremely rare not to have a digital footprint," Michael Fertik, the CEO and founder of reputation.com, told KSL. "My guess is that we don't know what name or handle he was using or we just haven't found it yet."
Fertik added that services such as reputation.com would help clear some of an Internet history but not all of it.
Complicating matters is the fact that "James Holmes" is an extremely common name. In the hours after this Holmes was named a suspect, people flocked to the Internet in an effort to learn more about him, so much so that another James Holmes — residing in nearby Littleton — had his Facebook page flooded with comments and friend requests.
"I appreciate the fact that you are trying to become better informed about the occurrences last night in Aurora, but you have been somewhat misled, in that I am not the man who did it," the misidentified James Holmes wrote on his Facebook wall.
"I am not a 24-year-old gun-slinging killer from Aurora; I am a 22-year-old book-slinging mass eater from Littleton." The Facebook timeline was signed: "Regards, a different guy named James Holmes."
Over the weekend, another "James Holmes" was misidentified through a Colorado AR-15 Shooters forum. With more than 248 posts in a forum named after the very weapon used in the Aurora massacre, this particular "Holmes" — under the user name "IDmaster" — is in the clear. He made several posts following the shooting and the arrest of the "real" Holmes.
"Holmes could be using a different name, some variation of his name or another name entirely," SEO expert Martin Chernacov of 4CompuService told KSL. "For all we know, he could have a significant online presence that we aren't aware of yet."
Common name or not, James Holmes does have a history, as I found through my searches.
Holmes is originally from the San Diego area, having resided with his mother, Arlene, 56, in the 13300 block of Sparren Avenue. He graduated from Westview High School in 2006.
Following high school, Holmes went on to earn a bachelor's degree in neuroscience from the University of California, Riverside, where he graduated with honors in 2010. While in college he lived on Pentland Way and Everton Place in Riverside.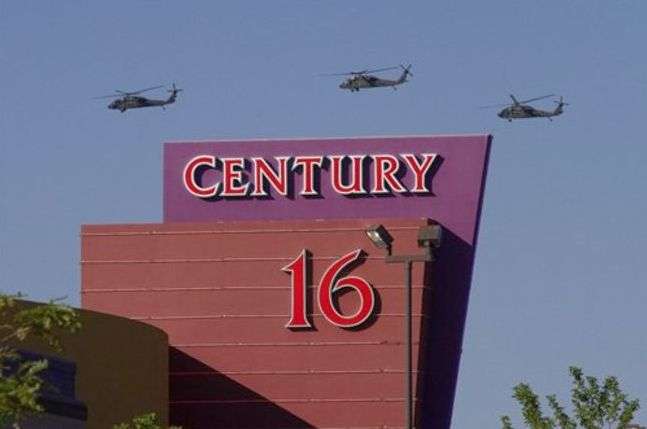 Holmes drove a 2000 Hyundai Tiburon with Colorado tag number 119ROC. With the exception of a 2011 traffic citation for speeding, it appears he has never been arrested or accused of criminal activity.
Holmes has never filed for bankruptcy, does not own any real property, does not have any liens or judgments filed against him and has alternately used the names "James E. Holmes," "James C. Holmes" and "James Holmes."
Holmes does not appear to be regularly employed, nor does he hold a valid concealed weapons permit, professional license or voter registration card. His cell phone is registered to his mother's address in San Diego through Verizon Wireless. As of Monday, the service was still connected but went to directly to voice mail.
Holmes was a student at the University of Colorado, but withdrew last month, according to university officials. He was studying for a doctorate in neuroscience. One of his last enrolled classes was called "Biological Basis of Psychiatric and Neurological Disorders."
According to Arapahoe County Sheriff Grayson Robinson, Holmes is being held in solitary confinement under suicide watch at the county jail in Centennial, about 13 miles from the movie theater where the tragic shooting occurred.
Bill Lewis is the principal of William E. Lewis Jr. & Associates and host of "The Credit Report with Bill Lewis" — a daily forum for business and financial news, politics, economic trends and issues on AM 740 WSBR in south Florida.
×
Photos
Related stories
Most recent U.S. stories