Estimated read time: 4-5 minutes
This archived news story is available only for your personal, non-commercial use. Information in the story may be outdated or superseded by additional information. Reading or replaying the story in its archived form does not constitute a republication of the story.
SALT LAKE CITY — If the summertime blues have you feeling down and you need a reminder of why this time of year is so great, pop one of these gems in the DVD player. These summer-themed films will leave you feeling like you're oceanside.
Here are five totally tubular surf movies.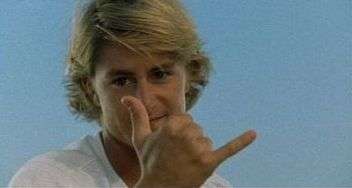 When this classic surf film was released, every haole and Barney who lived near an ocean, lake or reservoir wanted to be a surfer with a best friend named "Turtle."
The plot is pure '80s magic. It revolves around Rick Kane, an Arizona teenager who learned to surf in a wave tank and flies to Hawaii to try his hand at professional surfing. But the real drama lies with his run-ins with the local Hawaiian surf group, the Hui, and his forbidden love for one of their daughters. Rick also faces trouble with another surfer, the Ice Man to his Maverick, Lance Burkhart. Rick is taken under the wing of Chandler, a board shaper who teaches him the real meaning of surfing with a Mr. Miyagi flare.
True to formula, Rick shows his stuff at a Pipeline surf contest, gets the girl and becomes a real "soul surfer." Even though it's easy to poke fun at "North Shore," the overall feel of the film can breathe some Hawaiian spirit into a dull summer day.
"North Shore" is rated PG.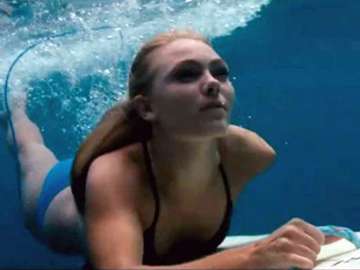 This is a great summer film to watch with pre-teens and teenagers, although they may never want to swim in the ocean again after watching it.
"Soul Surfer" is the true story of Bethany Hamilton, a promising young surfer growing up on the island of Kauai. While surfing on Halloween morning, a tiger shark attacks and leaves Bethany fighting for her life. Subsequently, she loses an arm, and the majority of the film focuses on her emotional and physical recovery. It's Bethany's faith in Christianity that eventually pulls her through, helping her return to the world of competitive surfing.
Dennis Quaid, Helen Hunt and Carrie Underwood turn in tolerable performances to back up the lesser-known lead, AnnaSophia Robb. Despite being a bit on the cheesy side, "Soul Surfer" is an inspirational summer flick for the whole family and is rated PG.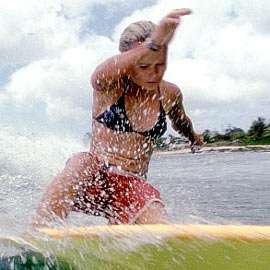 "Blue Crush" is a modern day "North Shore" with a chick- flick twist.
Kate Bosworth plays Ann Marie, a part-time maid and full- time surfer girl living in Hawaii and training to become a professional surfer. She's distracted from her training by Matt, a football player in town for the Pro Bowl who's staying in the hotel Ann Marie works at. But she pulls herself together and chooses her love of surfing over her crush, and goes on to prove herself in the Pipe Masters surfing competition.
If you didn't guess from the synopsis, "Blue Crush" didn't make any waves at the Oscars. But it's still a fun "girl power" flick with a peppy soundtrack. It features totally slick shots of professional surfers that those who actually practice the sport will appreciate.
"Blue Crush" is rated PG-13.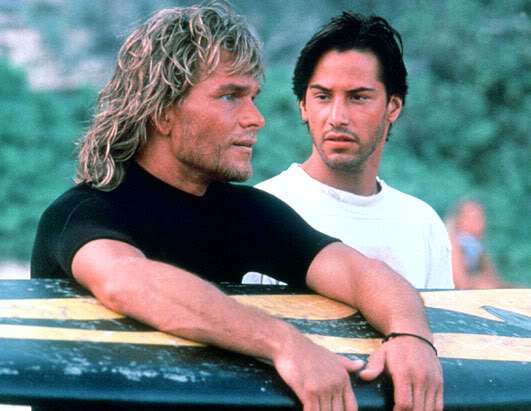 This movie is "100 percent pure adrenaline."
It's starting to feel as if most of the movies on this list are guilty pleasures, and adding "Point Break" doesn't help that much.
Starring Patrick Swayze and Keanu Reeves, "Point Break" is the only action/adventure film on this list. FBI agent Johnny Utah gets caught up with a ring of bank-robbing surfers who call themselves the Ex-Presidents. He finds himself in a complicated friendship and bromance with the ring leader, Brodi (played by Swayze), and becomes an adrenaline junkie while trying to infiltrate the suntanned gang of outlaws
If the main character of a movie is named Johnny Utah, you really don't need more of an excuse than that to watch.
"Point Break" is rated R.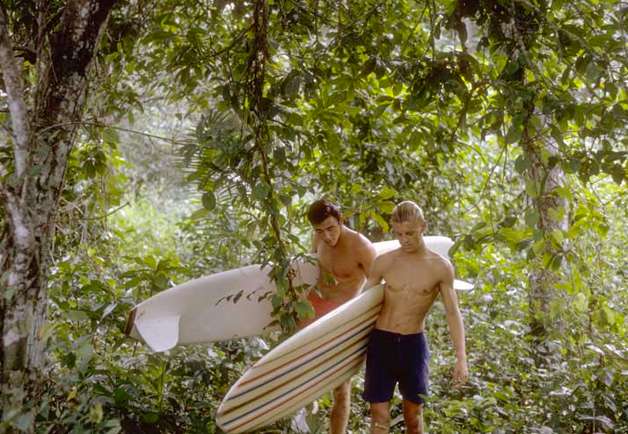 Can you write a list of great surf movies without including the grandaddy of them all? "The Endless Summer" is revered by surfers and is possibly one of the most successful mainstream documentaries of all time.
Mike Hynson and Robert August, two of the world's best surfers in the 1960s, traveled around the world following the summer season to Hawaii, Australia, Tahiti, New Zealand and Africa. In search of the "perfect wave," they traveled alongside other professional surfers to beaches that had never been surfed before.
Even if you've never surfed a day in your life, or if you have and discovered how incredibly hard it is, it isn't hard to appreciate "The Endless Summer." Who wouldn't want to pack up and travel the world for a year, doing exaclty what they love?
"The Endless Summer" is rated PG.
Nicole Pollard currently resides in Canyon Country, Calif.
×
Related links
Most recent Features stories