Estimated read time: 1-2 minutes
This archived news story is available only for your personal, non-commercial use. Information in the story may be outdated or superseded by additional information. Reading or replaying the story in its archived form does not constitute a republication of the story.
SALT LAKE CITY — Hundreds of stolen IDs and stolen items have been found, all linked to a single couple who managed to escape custody.
One of those suspects is Shauntae Stratton, who was arrested following the chase shown above.
The other — 40-year-old Joseph Lee Chatwin — is still on the run.
Police say both he and 23-year-old Shauntae Leah Stratton made some pretty dramatic escapes yesterday. Chatwin was somehow able to escape his cuffs, while Stratton managed to jimmy open a lock. The two suspects had escaped the day before, as well - Chatwin by breaking out of a police cruiser, and Stratton by managing to escape a holding cell.
Now, detectives say they're discovering a trail of victims left in the wake of the couple's crime spree.
"Our list is up to about 200 known victims at this point," said Officer Craig Carroll.
Today, police are poring over evidence. Dozens of stolen goods were found inside a trailer by Farmington detectives, who say the couple purchased the motorhome from Michael LeRoy using a forged cashier's check.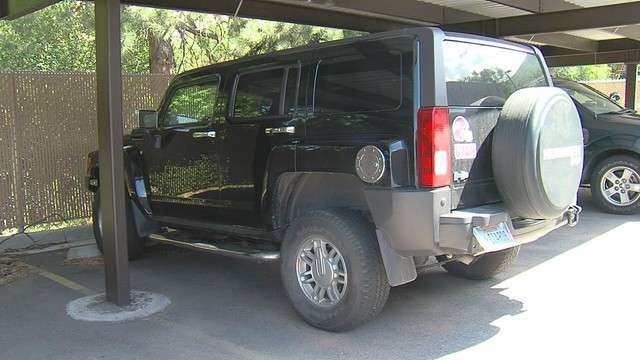 LeRoy said Chatwin and Stratton seemed nice and trustworthy.
"All that checked out. The trouble is, all this identification they gave us belonged to previous victims."
Police believe most of the stolen IDs were taken from cars. Now, they're going through the exhaustive process of trying to find all of the victims.
"Each person is basically a new case, a new charge," Carroll said.
Officers found an H3 Hummer in west Salt Lake City that they say Chatwin stole after his escape, although he is still on the run. Detectives say they feel confident they will find Chatwin, but are still asking people to look out for him.
×
Photos
Most recent Utah stories