Estimated read time: 7-8 minutes
This archived news story is available only for your personal, non-commercial use. Information in the story may be outdated or superseded by additional information. Reading or replaying the story in its archived form does not constitute a republication of the story.
SALT LAKE CITY — It's hard to tell who the "bad guy" is these days. Is it Bane? Or is it Bain?
The two couldn't be more different. The first, Bane, is a fictional terrorist, a thuggish, venom-breathing villain who will fight Batman in "The Dark Knight Rises" in theaters everywhere starting this weekend.
The second is a venture capitalist firm that builds companies and helps them grow. Bain Capital is an "asset management and financial services" firm co-founded by Republican presidential candidate Mitt Romney and through which he made his fortune. It pioneered a new way of improving companies to make them stronger and more valuable.
But that's not the story the Obama campaign is telling voters at a cost of over a $100 million in television advertising. Bain, the subject of the attacks, invests in and helps build companies we all know and use, companies such as Burlington Coat Factory, The Sports Authority, Staples, Toys "R" Us, Burger King and Domino's Pizza.
The contrast between the real Bain and the comic book Bane couldn't be more different. But to listen to President Barack Obama's campaign, you would think that the two are the same, both villains bent on "pillaging society."
As Paul Bedard reports in The Washington Examiner, Obama's campaign clearly knows how to spin a homophone.
"It has been observed that movies can reflect the national mood," said Democratic advisor and former Clinton aide Christopher Lehane in Bedard's story. "Whether it is spelled 'Bain' and being put out by the Obama campaign or 'Bane' and being out by Hollywood, the narratives are similar: a highly intelligent villain with offshore interests and a past both are seeking to cover up who had a powerful father and is set on pillaging society," he added.
It seems to reflect Obama's view of the role of the private sector in employing Americans. While his campaign spins out the attacks, the president himself is crisscrossing battleground states to talk about why people need government to succeed and almost seems to campaign against the businesses that keep people working.
"If you've got a business," he said to supporters on Friday, "you didn't build that. Somebody else made that happen." Lest it seem out of context, here's the full quote:
"There are a lot of wealthy, successful Americans who agree with me — because they want to give something back. They know they didn't — look, if you've been successful, you didn't get there on your own. You didn't get there on your own. I'm always struck by people who think, 'Well, it must be because I was just so smart.' There are a lot of smart people out there. 'It must be because I worked harder than everybody else.' Let me tell you something — there are a whole bunch of hardworking people out there.
"If you were successful, somebody along the line gave you some help. There was a great teacher somewhere in your life. Somebody helped to create this unbelievable American system that we have that allowed you to thrive. Somebody invested in roads and bridges. If you've got a business, you didn't build that. Somebody else made that happen. The Internet didn't get invented on its own. Government research created the Internet so that all the companies could make money off the Internet.
"The point is, is that when we succeed, we succeed because of our individual initiative, but also because we do things together. There are some things, just like fighting fires, we don't do on our own. I mean, imagine if everybody had their own fire service. That would be a hard way to organize fighting fires."
Like all good straw man arguments, there's a kernel of truth to it. No one wants to get rid of the fire department or the city to stop fixing roads. But that's not really the point, is it? The point is, Obama believes the government should solve our problems, and his government has failed to kick-start the economy, which is why we are talking about Bain, a private company, and not about Obama's record in office. Talking about the record would reveal some inconvenient truths about the failures of government to put America back to work.
On the other hand, Bain is one "somebody along the line" that Obama might have recalled during his speech has helped businesses. Not only does Bain provide finance and advice to companies to help them grow, but under Romney also pioneered a now nearly ubiquitous business model that uses consultants to make companies more efficient.
"Whatever you think of his politics, you have to give him credit," says Steven Kaplan, a professor of finance and entrepreneurship at the University of Chicago as quoted in New York Magazine. "He came up with a model that was very successful and very innovative and that now everybody uses."
Even Bill Clinton called what Bain did "good work" and questioned the wisdom of Obama's attacks.
Coupled with Ronald Reagan's philosophy on government on the rise in the 1980's ("Government is not the solution to our problem; government is the problem," said Reagan in his first inaugural speech in 1981, just three years before Bain was founded in 1984), Bain became a private sector force to help businesses succeed and the economy to grow. Bain would find good companies, such as the then-fledgling Staples, help them turn a good idea into growth, and profit by providing advice and money needed to expand. Not every venture was a success, but Bain succeeded often enough that other firms started taking notice. Today, Bain is the model. It is one of the reasons that many companies are in business and thriving today.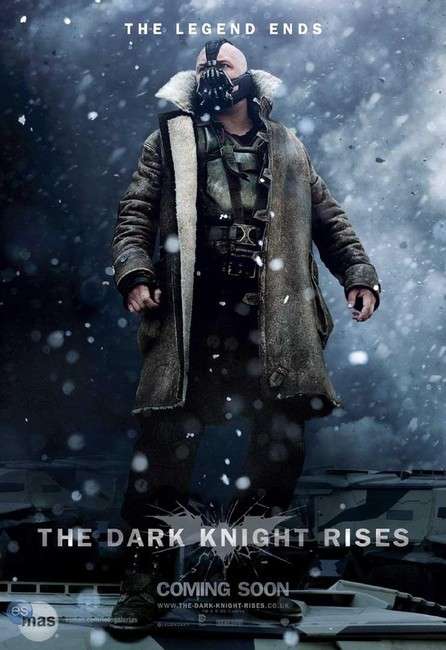 And now, after 25 years of success in the real economy — not the artificial economy of subsidies and tax breaks — that business, and its co-founder Romney, is compared to a comic book villain whose name sounds like Bain.
So why attack Bain? Why turn a successful, American company into a comic book villain?
In addition to the chicanery of taking voters' eyes off the ball, it boils down to a simple contrast between the candidates: Obama believes government is the answer, and Mitt Romney wants government to get out of the way and let the American people get back to work.
Unfortunately for the Obama campaign, his vision has left 12. 7 million Americans unemployed for three years now, with another 8.2 million employed part-time involuntarily. But with unemployment lingering and wage growth over the last 10 years lower than any decade since the Great Depression, the economy is the last thing the President wants to talk about right now. His vision just isn't working, and Americans are looking for a vision that will put them back on the path of growth. Romney — the first successful businessman with a shot at the White House in 40 years — represents that vision.
That's why Obama is trying to label Bain as a villain. If he can get voters to believe that Bain is evil before the election ramps up in the fall, then Obama will have succeeded in neutralizing a great Romney asset.
Meanwhile, the economy continues to struggle along. If Obama means what he says about the need for collective action to put out a fire, maybe we need to take him at his word. If he can't put out the fire that is our struggling, then perhaps it is time for new leadership in the White House.
Daniel Burton lives in Holladay, Utah, where he practices law by day and everything else by night. You can follow him on his blog PubliusOnline.com where he muses on politics, books, and restaurants.
×
Most recent Politics stories