Estimated read time: 4-5 minutes
This archived news story is available only for your personal, non-commercial use. Information in the story may be outdated or superseded by additional information. Reading or replaying the story in its archived form does not constitute a republication of the story.
SALT LAKE CITY — The election this year boils down to one key area: jobs and the economy. Although there are many potential important debates (immigration, foreign policy, health care, and so forth), the election will most likely be won or lost in response to "the economy, stupid."
Predictably, Governor Mitt Romney and President Barack Obama are hammering each other over who is best equipped to lead the nation out of its economic doldrums. Obama is claiming that Romney is a wealthy man who will be ill- equipped to deal with middle- and lower-class economic concerns. Romney is arguing that Obama has failed thus far to revive the economy, instead continuing to focus on misplaced priorities based on a misguided vision for America.
Unfortunately, it has become far too easy for government to be paralyzed by the battles between candidates, parties, and overarching visions.
These fights can be important and worthwhile, but more time should be spent on actually solving problems—like unburdening business through common sense regulatory reform—that are imminently fixable. Our presidential candidates have very different perspectives for America's fiscal recovery, but perhaps they could look to Utah for one straight forward and much-needed reform: mitigating the regulatory burden on business.
Related:
Both presidential candidates recognize that the problem of excessive regulation must be addressed.
Governor Romney's Plan for Jobs and Economic Growth states that regulations "function as a hidden tax on Americans, with the federal government's own Small Business Administration placing the price tag at $1.75 trillion annually—much higher than the entire burden of individual and corporate income taxes combined."
President Obama acknowledged in his January 18, 2011, Wall Street Journal op-ed that rules can "plac[e] unreasonable burdens on business—burdens that have stifled innovation and have had a chilling affect on growth and jobs."
In 2011, Governor Gary Herbert completed an extensive review of Utah's business regulations. In December 2011, he released a report demonstrating that of the 1,954 regulations reviewed, the state government had either changed or was in the process of rewriting 368 rules. Herbert's review of regulations represented the first request of its kind in Utah in nearly three decades and his administration remains focused on maintaining a reasonable regulatory regime.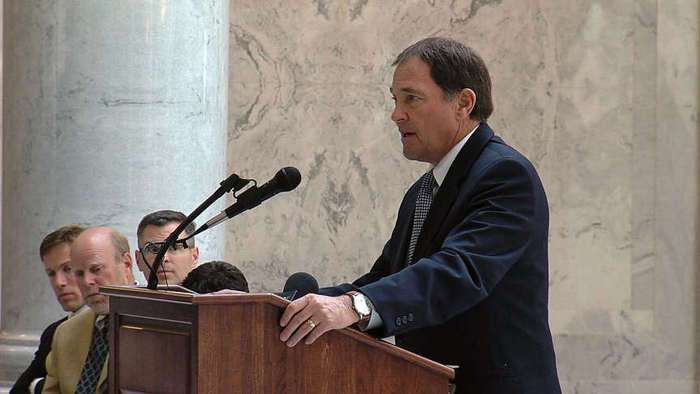 Ideally, regulations are created in response to problems that have been encountered or dangers we seek to avoid. Unfortunately, regulations accumulate into cumbersome layers of laws that often become antiquated and can be contradictory. Even regulations that made a great deal of sense at one time in history may no longer be useful today, but our government leaders too often fail to properly weed their regulatory gardens. In a 2009 study by Harvard and Dartmouth, economists concluded the obvious, "Regulations are a detriment to entrepreneurial activity."
Utah has succeeded at mitigating these harms, as demonstrated by its second consecutive year as Forbes' "Number 1 State for Businesses and Careers." According to Forbes, "No state can match the consistent performance of Utah. It is the only state that ranks among the top 15 states in each of the six main categories we rate the states on," including regulatory environment, business costs, labor supply, economic climate, growth prospects and quality of life.
The nation would benefit by looking to Utah's example of active regulatory review and deregulation.
In his pledge to make Utah a business-friendly state by modifying or eliminating unnecessary, unhelpful rules, Governor Herbert did not lose sight of the fact that regulations can serve an important role in maintaining a safe, clean, good place to live. The concluding report summarizes the desired balance nicely, "State leaders must not flinch in the face of the ever-present challenge to protect consumers, to maintain through proper regulation a fair playing field for all businesses, and to vigilantly defend economic freedom while maintaining our way of life."
Utah is already benefitting from the Governor's attention to this issue, and other leaders around the country should use Utah's approach as a prototype. In the words of Winston Churchill, "Some people regard private enterprise as a predatory tiger to be shot. Others look on it as a cow they can milk. Not enough people see it as a healthy horse, pulling a steady wagon." Utahns recognize this wisdom and its public officials must continue to ensure that the metaphorical horse of private business remains strong, constantly pulling the state economy forward.
Rochelle Parker and Laurel Cannon Alder contributed to this editorial.
×
Related stories
Most recent Utah stories