Estimated read time: 2-3 minutes
This archived news story is available only for your personal, non-commercial use. Information in the story may be outdated or superseded by additional information. Reading or replaying the story in its archived form does not constitute a republication of the story.
EASLEY, S.C. — With people literally dying to get in, a funeral home in northwestern South Carolina has announced plans to open what it calls the "Starbucks Experience," the Washington Post has reported.
Robinson Funeral Home, a fourth- generation funeral home and crematory in Easley, S.C., has announced that a Starbucks franchise will be added to its existing slate of services.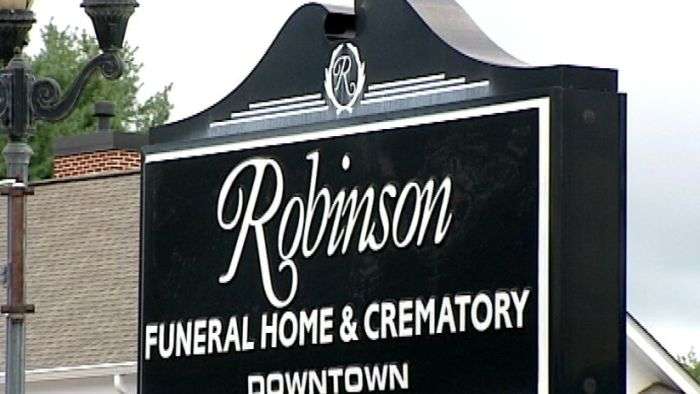 Having hired a full staff of Starbucks baristas to handle the caffeine needs of every mourner, coffee will also be discreetly served to the general public.
The so-called "Coffee Corner" will also offer food, a fireplace and free Wi-Fi access.
"When people have visitations, mourners come out and support the families. Adding a Starbucks is another way to do that," owner Chris Robinson told KSL.
Robinson indicated that coffee has always been a part of his family's business.
"We've always served coffee to our families. So as part of this new addition, where we're adding a new lobby, new arrangement offices, new restrooms, we decided to incorporate a separate area for people who may want coffee."
The coffeehouse will not be intrusive — "You walk in the front, and it's off to the side" — and is open to all, irrespective of mourning status. The general public is welcome.
Questioned about whether the new Starbucks would be able to perfect "Bill's Morning Start," a six-shot Venti, four-pump Vanilla, one-pump Mocha, extra- fat, extra-hot, upside down latte, Robinson replied: "We haven't been trained by Starbucks yet, but we can certainly give it a try."
Although the new funeral home location will be the town's first Starbucks, they will not be able to market themselves as an actual Starbucks franchise because it is not a full-sized store. That means a drive-thru is not available.
Bill Lewis is the principal of William E. Lewis Jr. & Associates and host of "The Credit Report with Bill Lewis" — a daily forum for business and financial news, politics, economic trends and issues on AM 740 WSBR in south Florida.
×
Most recent Features stories