Estimated read time: 3-4 minutes
This archived news story is available only for your personal, non-commercial use. Information in the story may be outdated or superseded by additional information. Reading or replaying the story in its archived form does not constitute a republication of the story.
SALT LAKE CITY — Well, BYU Football's media day was fantabulous. Current and former players around every corner. Talk of the new college football playoff and the BYU-Utah rivalry. We left all of those details to Greg Wrubell.
We just wanted to show you some behind-the-scenes videos from the BYU Athletic Department and BYU TV.
BYU Athletics has also taken us behind the scenes of its new 2012 football commercial. Drills, weights, tackling dummies and of course football players.
If that's not enough to get you psyched for the upcoming season, check this out.
Welcome home Mo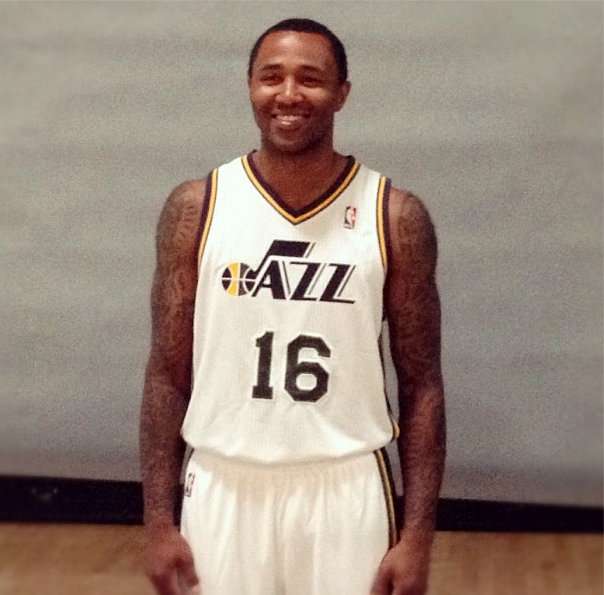 New Jazz point guard Mo Williams was introduced to the media Tuesday.
The veteran is happy to be home, telling the media, "I couldn't ask to be in a better place. It's like a homecoming for me."
He said he feels like he's been drafted again. And was never bitter about the Jazz not bringing him back after his rookie season. In fact, he said he always hoped to come back to Utah.
He knows the Jazz organization is demanding and says he'll always bring "toughness" and "will play every night."
He also wowed the crowd with this awesome one-liner: "I'm kind of balls to the wall. ... If I gotta fight, I gotta fight."
Music to Jazz fans' ears.
Swing and a miss
In an effort to endear itself to its new conference, the SEC, Texas A&M went a little too far and likely just made a fool of itself.
We see what they are trying to do- be the nice new neighbors, but instead, as SB Nation's Bill Hanstock put it, "All the cool schools are gonna think we're massive nerds."
It really does come across that way.
Not well-thought out and poorly executed.
And, the outtakes don't help.
If this is "A&M at it's finest" as the description says, Aggies' fans are in for a long season.
What once was foul is now fair
This is just crazy.
Minnesota Twins shortstop Brian Dozier hit a foul ball against the Royals just outside of the batter's box.
But instead of shooting towards the dugout or into the stands, it has so much spin- it curves back into fair territory.
I've seen some wicked curveballs before, but this thing had wiffleball movement.
Dozier was safe at first base because he saw what was happening and hustled to first. His teammate Ryan Doumit scored from second base because no one was covering home; obviously mesmerized by the "trick" ball.
"That's what I was trying to do," Dozier said jokingly.
Risk, reward
It may be the catch of the year.
During Monday night's game between Atlanta and Chicago, the Cubs Alfonso Soriano hit a foul ball into the stands along the first base line.
A fan, cradling his baby in his right arm, reached high above his head to snare the ball out of mid-air, bare- handed.
It was incredibly impressive, even got a golf clap from Braves shortstop Andrelton Simmons.
×
Most recent Sports stories