Estimated read time: 2-3 minutes
This archived news story is available only for your personal, non-commercial use. Information in the story may be outdated or superseded by additional information. Reading or replaying the story in its archived form does not constitute a republication of the story.
SALT LAKE CITY — One of the most important races this primary season is the race for state auditor. He or she is the person charged with insuring financial integrity and accountability for the state.
This year it's a hotly contested seat, pitting a longtime incumbent against the lawmaker perhaps best known as the sponsor of controversial legislation to weaken the state's open records laws.
Auston Johnson has been working as Utah's state auditor since 1976, and was first being elected in 1996.
"I think from '84 on we've gotten awards for our financial reporting," Johnson said. "Those financial statements are the evidence that we are a good managed state, that we do deserve a AAA bond rating."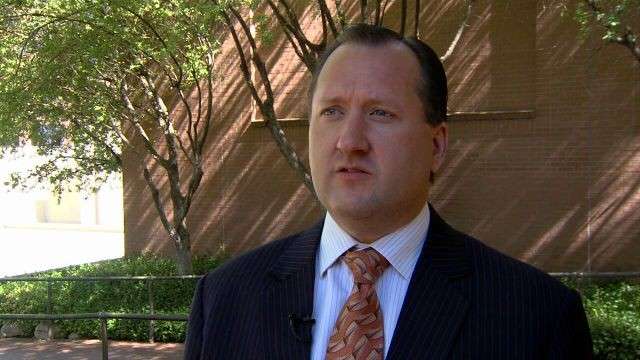 But American Fork lawmaker John Dougall says it's time for fresh blood. "I understand after 36 years in the office, you can just get into the 'status quo' and kind of go through the rote process rather than really looking out for the tax payer," he said.
During the 2011 legislative session, Dougall sponsored House Bill 477 — the bill to change open records law — and sparked major controversy. It was later repealed.
"Sometimes what you have to do is cut against the grain to try to get people's engagement in a process, to try and figure out what the right answer is," Dougall said.
Johnson's campaign filings show $6,000 coming from his 2008 reelection campaign, $1,000 from U.S. Sen. Orrin Hatch, and donations from current employees.
Dougall's filings include contributions from lobbyist and Utah's former Speaker of the House Greg Curtis, current House Speaker Rebecca Lockhart and lawmakers Greg Hughes and John Valentine.
Johnson wonders if a Dougall victory would make the job and audits more tied to the legislature. "I don't think there's any question that with a former legislator as the state auditor, they'd become more political," he said.
---
I don't think there's any question that with a former legislator as the state auditor, they'd become more political.
–Auston Johnson, Utah state auditor
---
But Dougall insists he'd be proactive and independent. "If that means you're butting heads with the Legislature on these issues to bring accountability where there's waste, so be it," he said.
A large harpoon and crocodile skull decorate Johnson's office — symbols, he says, of a willingness to take on big targets. The two candidates disagree about whether he's done that aggressively enough.
"They're in a comfortable rut, and they need to be shaken up," Dougall said.
"The way I see my role, always, is to cut to the truth and report what you find," Johnson said.
The position of state auditor is an independently-elected office. So, unlike other posts on Utah's Capitol Hill, the auditor reports directly to no one other than the voters.
When you think about how important it is for government to have a watchdog pouring over the books and looking for problems, watching our dollars, it may be a quiet role, but a very critical one.
×
Related links
Related stories